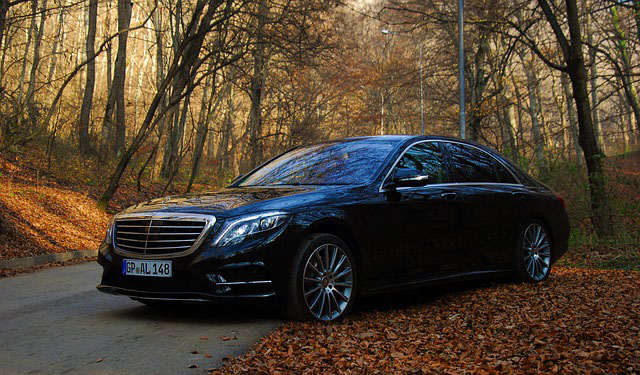 As most of car enthusiasts already know, Mercedes S class has been a pioneer in many fields. Every generation that comes out brings us something new, new technology that eventually finds its place to cars that are mass produced. New Redesigned Mercedes S Class is no different. It brings us close to autonomous driving, but that is not all. List of advanced technologies that made it to serial production is staggering.
It has been 4 years since latest generation of S Class came out, and a bit of redesign is due to be honest. As you might have guessed changes were kept to a minimum. New grill and bumpers that were available only on V12 versions come as standard now. There are some extra options available, but the biggest change can be seen on the interior.
Two huge 12.3 inch screens dominate the interior, while newly introduced Mercedes S Class Energizing controls all of the aspects regarding comfort. It controls systems like heating, cooling, massage, ambient lighting and so on, and it does seem like a very useful feature. Let's not forget that all the materials are brought to even higher level of quality.
As we mentioned above new redesigned Mercedes S Class brought us a step close to autonomous driving. Its new generation of Intelligent Drive possesses new and improved cameras and radars, which inform car even better of its surroundings.
Mercedes also introduced new 3 liter straight six engine, which comes in 286 and 340 HP versions, which are somewhat more powerful than its predecessors but are actually more economic. Of course there is also V8 gasoline bi turbo version which develops 470 HP.
Germans presented this new redesigned Mercedes S Class in China, and for a good reason. This expanding marked is responsible for half of 300 000 sales of S Class worldwide. It is supposed to go on sale by the end of July.
However, that is not the only addition they presented. New Mercedes A Class Sedan Concept was introduced which pretty much follows the design pattern of their CLA model. When it comes to engines, it is going to come with already familiar palette of engines from A class, but there will be one more addition – the hybrid version which combines gasoline and electric motor. Also version will long wheel base will be available but only on Chinese market.
Mercedes is doing a great job, as usual, but to be honest, the biggest and most welcome change is coming in the form of design.