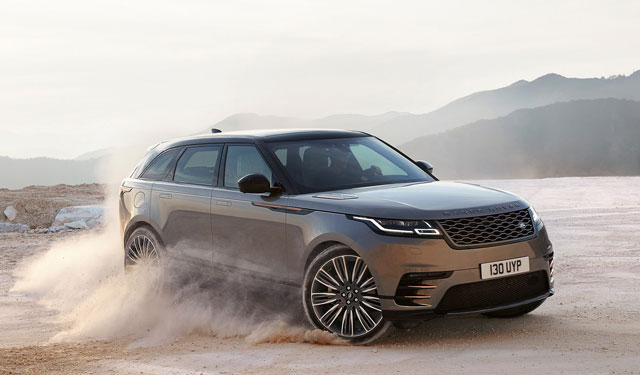 Range Rover managed to blow us away with yet another model which besides great design, has those off road capabilities this company is known for. Even though many haven't heard of the name, it is actually not new. The original Velar has been produced in the 70's and it was all about ruggedness.
Design wise, it wasn't pretty to look at, it didn't have powerful engine, but it was one of those cars that were really capable off road. That was basically the only focus since its minimalism didn't really change throughout years of production.
Noe let's get to the new guy. At first glance, and even second, this car strikes with its beauty. Range Rover's design department is really doing their job well in the last several years, and that reflects on their models. In our new Range Rover Velar review we're going to cover some basics but we're not going to go into depth since serial version is coming this fall.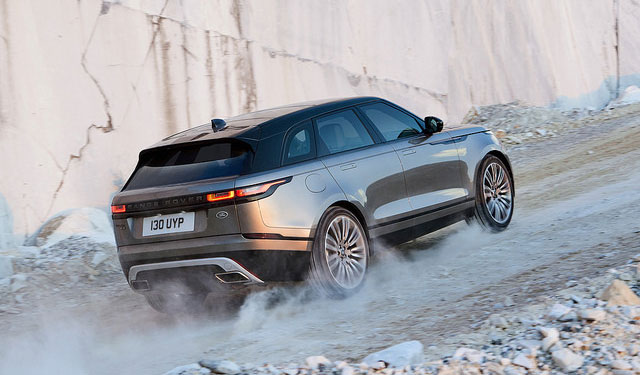 Design
As we mentioned above, this car is really stunning. Smooth design lines with a bit unique details, 22 inch wheels and dropping roof line make for a really appealing SUV. They managed to keep their design stamp on the outside as well as the inside. When it comes to interior, two tone leather and high quality finish really give out impression of luxury, even though that's is not the main focus of this car.
For all the controls and info you got two HD screens which are simple and easy to use. The main drawback might be the fact that it shares some details with brotherly F Pace, taking from its uniqueness. When it comes to interior size, main concern might be the room for passengers in the back, but as we tested, even tall people have enough knee and head room.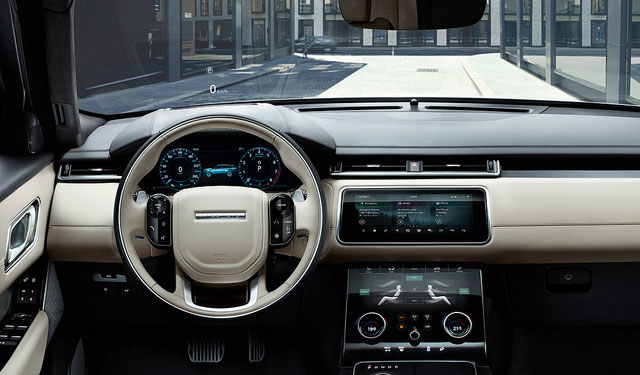 Powertrain
Our new Range Rover Velar review is not going to bring anything exciting when it comes to powertrain, if you might've hoped. Their new model is going to be equipped by engines well known from other Range Rover models. It is going to be powered by diesels ranging from 180 to 300 horsepower, and two gasoline engines developing 250 and 380 horsepower.
Regardless of the engine, power is going to be transferred to wheels through 8 speed automatic transmission. In the true Range Rover manner, all versions will come as all wheel drive standard.
Price
As you might have guesses new Velar is primarily going after Porsche Macan and Mercedes GLC. It is expected to go on sale this fall, and according to the info we got for our Range Rover Velar review, base price is going to be around 60 000$, and it might climb all the way up to 100 000$ depending on version and options.