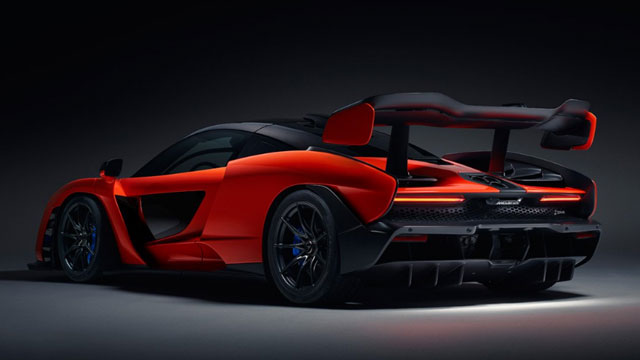 Ayrton Senna, the legendary Brasilian Formula 1 driver is considered as one of the best in motorsports of all time. With his talent, incredible ability to focus and unmistakable charisma, he managed to conquer the world of Formula 1. In incredible, full of exciting races that are much different from the ones we see today, he won 3 World Championship titles for this car manufacturer, before he tragically died in 1994.
Following the same philosophy, McLaren Senna was created, however, only in the extra limited number of just 500. It is meant to be the perfect racer that's adapted for everyday use. It is powered by 4 liter, V8 engine that develops 800 horsepower. What sets it apart from the rest is its weight, or for that matter lack of it.
It weighs only 1200 kilograms, which for a car with this kind of power means a lot, performance wise. Exceptional aerodynamics and hydraulic suspension are only a few innovations which ensure top-notch capability.
As we mentioned above, only 500 units will be produced and McLaren Senna price will start at staggering 670 000 GBP. Last McLaren Senna produced has been saved for the charity auction, on which it was sold for 2 million GBP. It is another incredible creation from this car manufacturer, the sad part is that we'll be lucky to see one on the road.