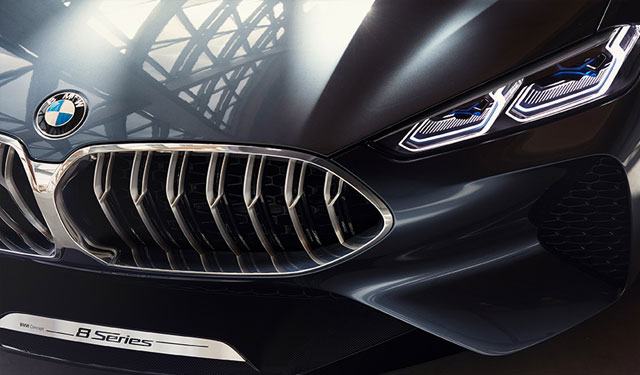 BMW has always been a successful company more or less. Some of their models left us speechless, some not really, but one of their cars from the 90's is a true legend, and believe it or not, it is getting a successor.
In recent years all the attention was focused toward the 6 Series, a big coupe with powerful engine, and it proved itself as a car worthy of carrying BMW badge. But since it is slowly losing its magic, this Bavarian company decided to replace it with new big coupe which will carry number 8.
Interesting fact is that they registered 8 versions of the name for 8 Series, from which one is carrying letter M. New BMW 8 Series is going on sale in 2018, it is going to be based on new CLAR platform and it is going to come in coupe, gran coupe, and convertible versions.
When it comes to engines, we can expect twin turbo V8, but there is also possibility of V12 engine. M version is supposedly going to be powered by already mentioned twin turbo V8 which is going to develop more that 600HP. Considering those figures, it will definitely reach 62mph in less than 4 seconds.
This pre production version, as we can see is equipped with 21 inch wheels, and it is painted with special color called Barcelona Gray Liquid. Considering the fact that BMW is going big on tech, we're definitely going to see laser headlights as well as bunch of other technology advancements taken from latest 7 Series.
When it comes to interior, we still don't know much, since concept is pretty much taking futuristic theme. However, this is definitely not going to be the case with serial versions from which we can expect abundance of luxury materials and all the latest from BMW technology department.
When it is all said and done, Bavarians definitely made the right move by introducing new BMW 8 Series. Their gamma is getting stale, and this is exactly what they need, a new sport coupe which differentiates in design and which will bring some refreshment.