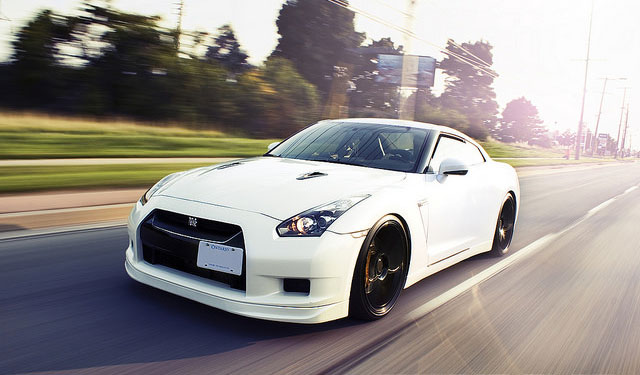 In the last nine years GTR has seen subtle changes in design, modernization of interior and a slightly more powerful engine. This model is hand made under very strict rules which take quality very seriously.
We remind you that company has announced a new generation for 2020 so we shouldn't expect major design overhauls until then. In the meantime you will probably see a few changes here and there but the car will mostly retain that original look from 2007.
Design
The new Nissan GTR got redesigned front and back bumpers as well as new V shaped grille. At the first glance changes are very minimal except now the model is refreshed with bigger vents for which Nissan claims improve air intake to the engine and front brakes.
But when you change one part you have to sacrifice others so LED lights are now a bit smaller. Aerodynamics is improved as lower body has been reshaped with six new sets of spoilers. Of course this means that we will get more down force which means more stability.
Interior
The aim here was to achieve premium status so high quality leather seats are present. Pattern is very familiar as it can be seen in most Infinity luxurious models.
Dashboard is same as in previous model, a combination of four analog gauges and two digital panels.
New steering wheel is also done in leather which perfectly matches the interior. Multimedia system is represented in 8 inch touch screen placed centrally. We can also find some new climate control vents while everything else is pretty much the same.
Engine
The finest workers at Nissan are called Takumi and only five of them have the permission to work on hand made 3.8 L twin turbo V6 which in 2007 produced 480 HP. Power output was increased to 550 HP in 2014, and in 2017 new Nissan GTR will produce up to 570 horsepower.
The Japanese company hasn't released further specifications as of yet but we can assume that they will be similar to its predecessor who was able to 62 mph in 2.8 seconds before reaching the maximum speed of almost 200 miles per hour.
The price of the new Nissan GTR is not yet officially announced but it is safe thing to say that first models will be ready for shipment as soon as summer arrives. We remind you that the cost of previous edition started at 107.750 EUR.