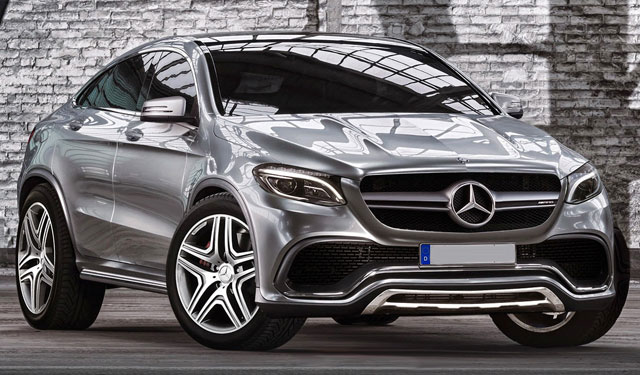 German automobile giant the Mercedes is setting new records each month when it comes to sales and 2015 is supposed to be great year for them. This kind of success can be accredited to well accepted A, C, E and S classes, but even their other models are on the same track.
As you might have already heard Mercedes changed names of their off road models and while GLE replaced ML recently, they are doing the same with a GLK which is going to be replaced by GLC.
They have huge plans for the future and they are hoping that their new coupe SUV the GLE is going to see the same success as the BMW's X6. It is also going to be supported by its smaller version the GLC whose concept has been presented on the Shanghai Auto Show. Beside the expansion of their models, they need competitor to BMW's X4 and this is a perfect car for that job.
One of the reasons this would be perfect competitor to X4 is the attractive design which appeals to most people, and which also closely resembles its well accepted older brother the GLE.
According to Mercedes officials, the design they presented on the Shanghai Auto Show is not going to change in production version.
It's important to mention that new Mercedes GLC coupe is going to be based on GLK platform and we are supposed to see the production version before this year ends.
When it comes to dimensions, GLC closely resembles X4 and this will result in the same comfort its Bavarian competitor offers. This means that driver and passenger in front will enjoy high level of comfort while passengers on the back will have to satisfy with certain compromises.
Main reason for this is the descending roof line which gives it the coupe form, but which also takes away the precious space above the rear seat. Design wise the new Mercedes GLC coupe represents the smaller but more dynamic version of GLE. The most striking details are the LED headlights and double exhausts which give it that sporty feel. Concept version was equipped with a 3 liter V6 engine with two turbos that develops nearly 400 horse power which are transferred to wheels by nine speed automatic transmission.
Production version is probably going to come with few 4 cylinder engines as well as V6 diesel engines while top of the line should be the AMG. All in all it is an impressive car which should be a decent competitor to a BMW X4.