British gave us some amazing cars throughout the years, and all of them are still highly desirable even now. Here are 11 British cars which got that legendary status.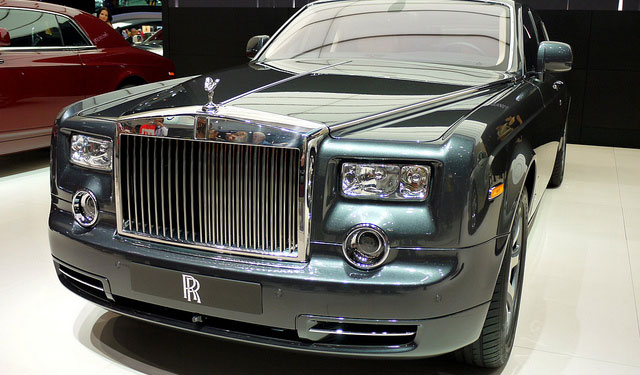 11. Rolls Royce Phantom
As we all know that this is a brand which deals in top of the line luxury cars and Phantom is their vision of the ultimate luxury car.
First of all, design wise, there is no car in the world which looks anything like this. This car really has presence and styling which is beautiful and unique at the same time. This car is believe it or not handmade, which is unheard of at these modern times. Interior of Rolls Royce Phantom is still unsurpassed, and attention to detail inside and out is just incredible. It offers the level of luxury that can only come from this brand. If you're looking for a best luxury car money can buy, this is definitely it.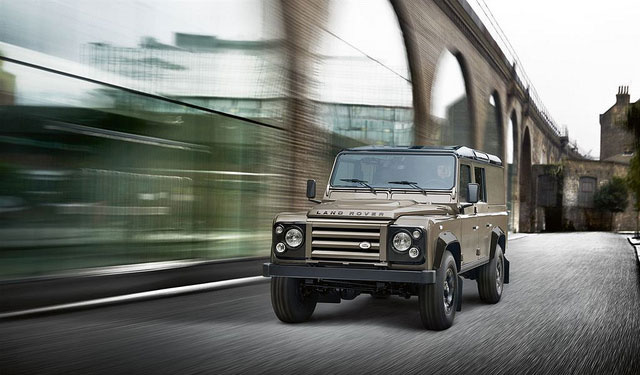 10. Land Rover Defender
Land Rover Defender is the ultimate off road vehicle and everybody was using it from military to people that just wanted to have some fun.
It really built its reputation throughout the years and it was produced for nearly 70 years. But sadly they decided to end the production just recently. This SUV still is one of the most dependable on the planet mainly because it was built to be rugged and tough, as well as simple. When it comes to design, it might not be the most beautiful car of them all, but that wasn't its purpose in the first place. It proved itself through numerous competitions and off road adventures and it is a true definition a legendary British car.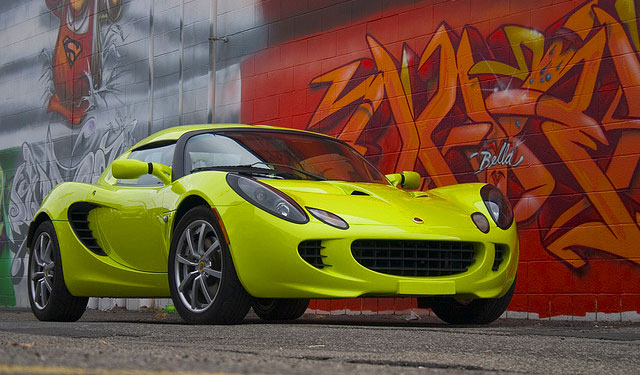 9. Lotus Elise
Here is the car young and old just love. Many dream about this car and they are willing to do anything to get behind the wheel of one.
It is truly unique car which was really made to be the ultimate driver's car. When you take a look at it, Lotus Elise really has that scaled down supercar looks which even nowadays still look very appealing. It was powered by a tiny engine, but considering the fact that its engineers did everything to reduce weight, it gave out some impressive performance numbers. On the other hand that exhaust roar is something that would still get your blood boiling and it is pretty much safe to say that it was the ultimate toy at the time it was made.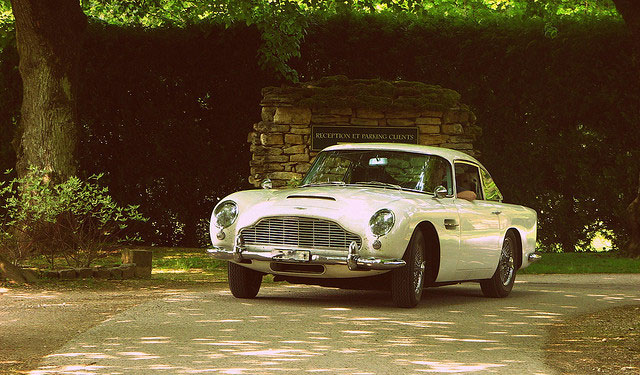 8. Aston martin DB5
Since this car was in the planetary popular James Bond movie, it really received some recognition. Bond was the vision of the ultimate man who drove the ultimate car.
This car actually has some of that Italian style since it was designed by Italian coach building company. It was an ultimate grand tourer at the time and it offered a level of luxury which was really impressive. It was powered by 4 liter aluminium engine which developed close to 300 horse power that gave it some impressive performance as well. It was the ultimate combination of Italian style and British engineering and that's why it is one of the most popular Aston Martin cars even today.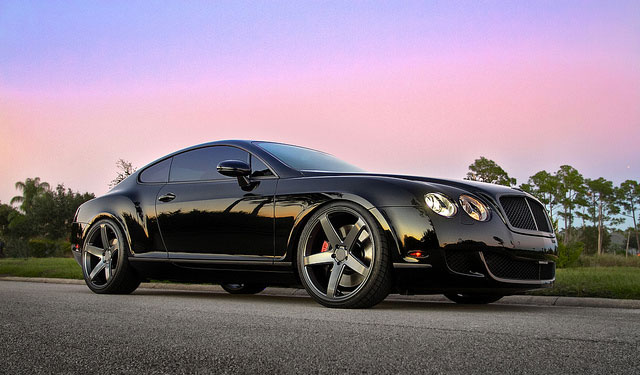 7. Bentley Continental GT
Bentley Continental GT is the synonym for wealth and luxury, and it is one of the cars that seem to find its way to a garage of almost every wealthy person.
It is one of the best grand tourers of today and it offers top level luxury as well as performance. It got on our list simply because of its popularity nowadays, and as we all know it wouldn't be as popular if it had a lot of drawbacks. However, there is one though, and that is the exterior styling. We just think that Bentley could have given it just a bit more style which could push it over the top. It doesn't look bad in any way, but a bit more style would make a difference.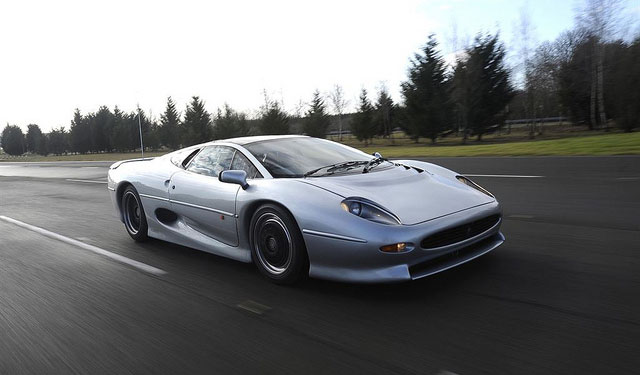 6. Jaguar XJ220
This is pretty much the wildest Jaguar ever made and it was the fastest car in the world for quite awhile.
When it comes to design it still might be one of the prettiest super cars ever made mainly because it carries those classical jaguar design lines from the past. Believe it or not, this jaguar super car is powered by turbo charged V6 engine which developed well over 500 horse power that gave it some impressive performance numbers at the time it was made. Even though V6 might not sound like something that powers super car, it actually made it much lighter which also meant better handling. It is one of the most impressive British super cars of all time.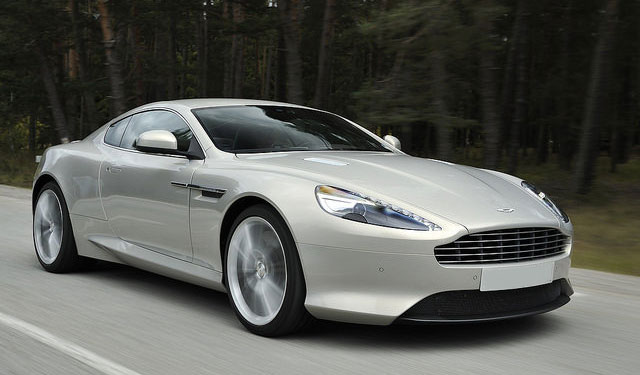 5. Aston Martin DB9
Our list just wouldn't be complete without a modern Aston Martin, and DB9 is the one that probably deserves the most recognition.
First of all we just have to admit that it looks incredibly beautiful with a subtle yet still aggressive design lines. There is something about Aston martin cars that just makes them stand out in the crowd. Even though they might be similar among themselves, their models are design wise totally different when you compare them to any other luxury brand. Besides that style it offers, this car will also get your heart racing, especially when you hear that recognizable Aston martin exhaust. It is one of the best GT cars out there and it is just a pure joy.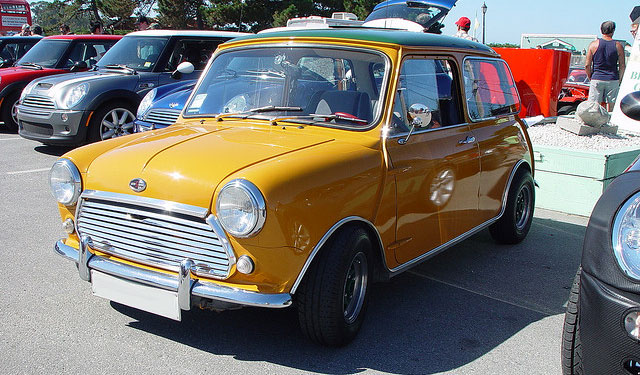 4. Austin Mini
This actually might be the most recognizable British car on our list. It is small, practical and above all cheap, which meant that a lot of people could afford it.
Even by today's standards it is a perfect little city car which will get you anywhere without worrying about parking space. Believe it or not, this car is a true engineering masterpiece and because those clever engineering solutions, its creator was able to give as impressive amount of space in such a small shell. It is all about practicality, even when we take a look at the design, it is clear that it is actually dictated by engineering underneath. It is a true British icon and that's why it's on our list.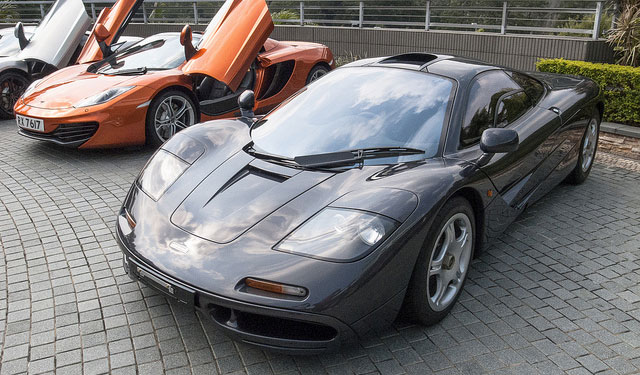 3. McLaren F1
Before one of the best modern cars came out the Bugatti Veyron, McLaren F1 ruled the world. It was a really unique car and it was all about driving experience.
While Veyron possessed all the latest in technology like F1 was stripped of all that, it didn't even have the all wheel drive or for that matter the some of the safety systems like ABS, but it was made using the carbon fiber. It was track oriented car and best proof of that is driver's seating position which was in the middle of the car. It was powered by a V12 naturally aspirated engine which makes it the fastest car in the world that is not pushed by a turbo or a supercharger.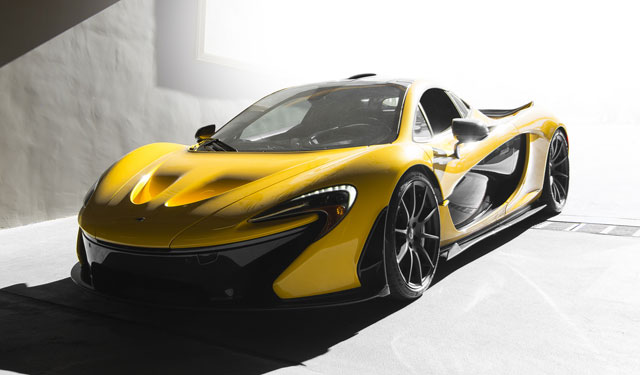 2. McLaren P1
Just like its predecessor the F1, this car is also all about driving experience, and in its production everything evolved around the idea of a lightweight concept.
When it came out, it was one of the most impressive cars out there and it actually still is. It is mind-blowing fast and it goes to show us what can be achieved when speed is the main goal. When it comes to design it pretty much looks like something that's out of this world. Engineering is probably the most impressive and this car is actually powered by two motors, one electric motor and of course gasoline one. Combined power that comes from these two motors exceeds 900 horse power which is impressive to say the least.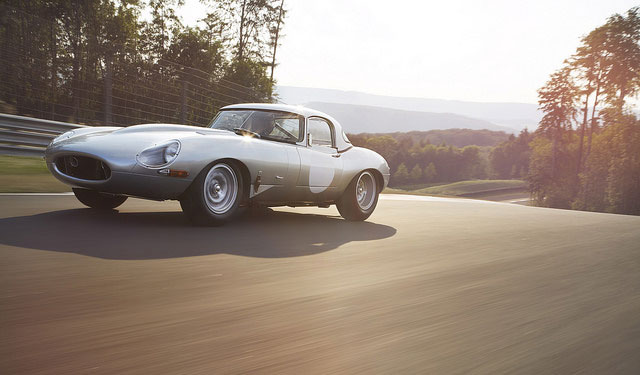 1. Jaguar E Type
Jaguar E Type was really a special car when it came out, and it still is.
First thing we can notice is that amazing design which was on the same level, if not better, than the biggest names in the industry like Ferrari. While you had to pay a small fortune to own a car from let's say Ferrari, this car was pretty much three times cheaper. On the other hand even its 3.8 engine was putting out performance that was hard to beat. This car was so good that most of the famous and wealthy people at the time had to have it. It has a character, stunning design and top level engineering, everything that a legendary car should possess.