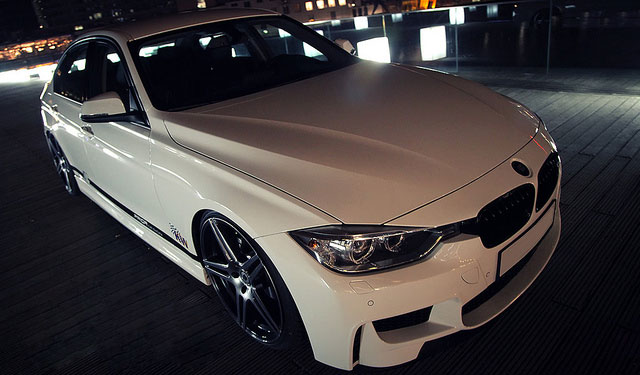 Many of us are not in the right financial situation to buy new car, so good used car is the way to go. However, not every car is going to meet you expectations, you got to pick wisely and you got to be smart. First thing you want to avoid are luxury and performance cars, unless it is the only choice for you. Theory behind this is very simple, luxury cars posses more safety systems, more luxury items, and they are overall more complicated and more expensive to maintain.
They can cause a really big headache especially if you don't do some of the work yourself. In other words used luxury car can pile up some huge bill leaving you stranded with empty pockets. On the other side performance cars always take punishment from their previous owners. Best way to go is to choose average car with decent amount of options. That brings us to our list of some of the best used cars on the market right now.
Honda
Few of our favorite choices come from Honda. This Japanese company proved itself throughout the years with some of the most reliable cars in the world. If you want fairly new car without paying the full price then you won't go wrong with either Accord, Civic or CR-V. Engineering behind these cars is really impressive and they are built with quality materials. With proper maintenance you can drive any of these cars for years to come.
Volkswagen
Even though got into some trouble recently, that doesn't mean that they don't build good and reliable cars.
Best choices for used cars under this brand are Golf and Passat, but even if you decide to go for something else, you won't be wrong.
However, our recommendation is to stay away from their diesel engines, at least for right now, since they might cause you some trouble and few visits to the dealer.
BMW
Even though this brand might not be as focused toward quality as they were decades back, they still build pretty good cars which stand out and posses a certain dose of luxury. Best choice when it comes to BMW is the 3 Series and it is definitely one of the best used cars out there.
Ford
When it comes to this brand, they built some quality cars in the last few years. The one that managed to stand out is the Ford Focus. This hatch is very versatile, it is very easy to maintain and service and they are overall very easy to live with. If you want something a bit more spacious, Mondeo is the way to go. It follows the same simple strategy with impressive finish.
Hyundai/Kia
As most of us remember, these two Korean brands started small, but they managed grow tremendously. Best used cars you can find on the market come from these two companies, and all thanks to their persistence when it comes to making quality cars. Best choices of course are Santa Fe and Sorento, the two SUV's than can compete with the best in the industry. If you decide to go for one of them, you'll get quality car at very affordable price that you'll be able to drive for many years, of course with the proper maintenance.