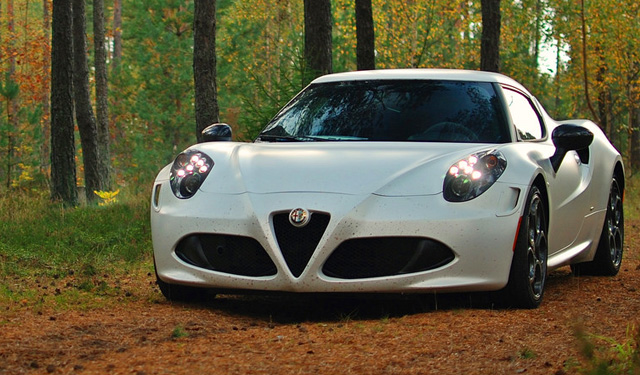 Believe it or not, not a lot of people actually know about Alfa Romeo in United States mainly because lot of time has passed since Alfa sold any cars on the American market. However, all of that has changed and 4C marked the comeback of this Italian car company. Alfa Romeo USA plans are something main people of the company take seriously because it could potentially increase the sales significantly, but only if Italians produce mainstream model which would appeal to American people.
4C is the good start but keep in mind that only handful of them will be made which means that not a significant profit is going to come from this car.
However, new model is coming out soon, in about 6 moths, which is supposed to bring back qualities this car brand is well known for.
With their stunning design they are most definitely going to stand out and thus bring good results, of course only if they manage to outdo themselves when it comes to design, like they managed before.
Alfa Romeo USA success is depending on Giulia and that is probably the main reason we have to wait for this car for so long. They know that they have to put maximum effort in every aspect of this car if they want it to succeed on American soil as well as European. According to information available at the moment it definitely seems promising, but we'll have to wait until June to see the final result.
Including this model we are going to see 8 Alfa Romeo models which are supposed to rejuvenate one of the most influential Italian brands and present it in US. We definitely can't wait to see their own version of SUV, as well as the Giulia and Porsche 911 competitor. When we consider the efforts they put in the last couple of years, needless to say money, it seems like they finally decided to push Alfa Romeo among some of the strongest names in the game like BMW.
Since they gathered some of their best engineers and they gave them some serious money it is not likely that we're going to see another failed production plan. Alfa always captured the essence of driving pleasure paired with incredible design and that is the main reason they have so many people standing by their name. Do not forget that their cars actually don't cost a lot of money, compared to some of their competitors.
Alfa Romeo USA conquest is definitely something that could make a world of difference for this company, of course if it's successful, on the other hand if they fail, all the money and effort they put in could make upcoming years even harder for them.