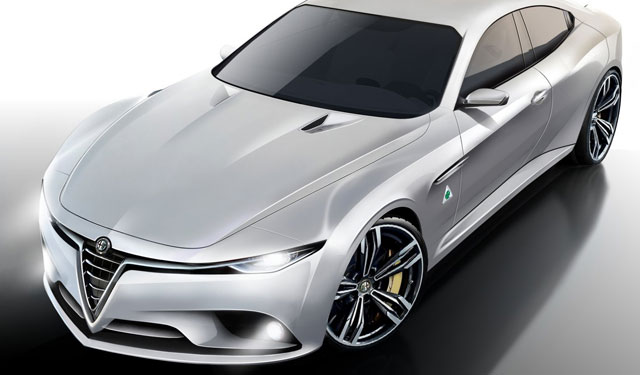 Alfa Romeo has been through some tough years but finally it seems like the decent production plan is in place.
Production plan consists of 8 Alfa Romeo models which are supposed to hit the market from 2015 to 2018 and those models are supposed to cover most of the segments.
1. Alfa Romeo Giulia
Alfa Romeo Giulia is a successor of the beautiful 159 model and it is one of the cars that we're going to see first.
They have been working on this car for a while and it is going to roll off production line in June 2015.
Giulia is supposed to carry on those beautiful looks its predecessors had with improved quality and feistier engines which will make this car a viable competitor to a BMW 3 series and Audi A4.
There will also be a much stronger version which will generate around 500 HP and which will go head to head with BMW's M3 as well as some other fast cars in that segment.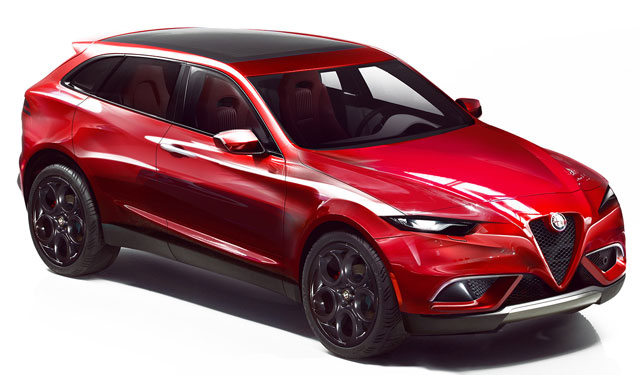 2. Alfa Romeo SUV
First sign that Alfa Romeo might build an SUV came way back in 2003 with a Kamal concept, but since company was in some major problems, that plan didn't go through. Nowadays, when Alfa gathered huge team and prepared budget to revive this Italian brand, SUV is one of the models on their list. This model will be a full size SUV and it will go against models like Q7, Volvo XC90, BMW X5, etc.
Alfa might use Jeep Cherokee's platform for this model mainly because it's cheaper. Since one of the main goals for Alfa is to hit the American market, they plan to sell at least 50000 of their SUV models there, and they basically plan to sell the same amount of cars in Europe and rest of the world. SUV model will offer variety of gasoline and diesel engine.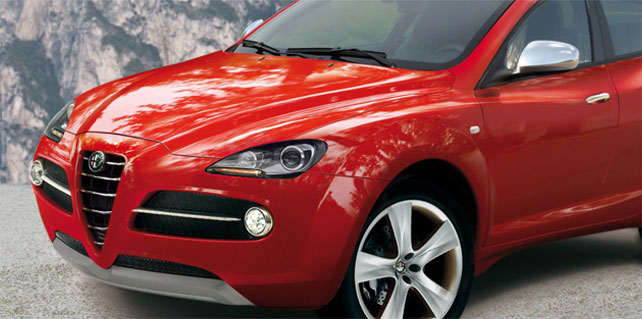 3. Alfa Romeo Crossover
As we all witnessed lately, crossovers became very popular and more and more people find them as the perfect solution for city and for the country. New crossovers are coming from all sides but BMW X3 and Audi Q5 hold the lead. Since that market is only going to grow with time, Alfa decided to make their own crossover which would compete with some of these most popular models.
Alfa Romeo SUV is scheduled for 2015, however, we'll have to wait some more until we see the crossover, at least until 2016. Alfa is probably going to play on the looks and appeal, as well as quality. Quality is their main focus because it got them into all the problems in the past years.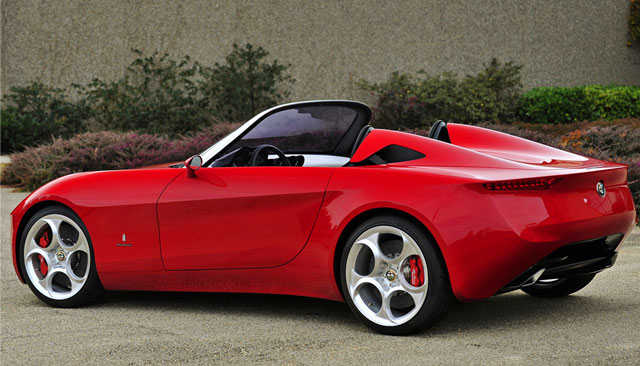 4. Alfa Romeo Roadster
New Alfa Romeo Roadster has been discussed online on million occasions, if you wonder why, it is because Alfa always made awesome roadsters which were fairly cheap, fast, and fun overall. There has been some talk that Alfa is working with Mazda on a roadster and that they are supposed to share some components.
However, new Mazda MX5 came out and Alfa's roadster in nowhere to be seen. Maybe they pulled the plug on the project, or maybe they are going to make a roadster under Fiat badge, but one thing is for sure, it would be a shame if we don't see this car come to life soon. It is perfect car Alfa needs at this moment to boost the sales and spread the word.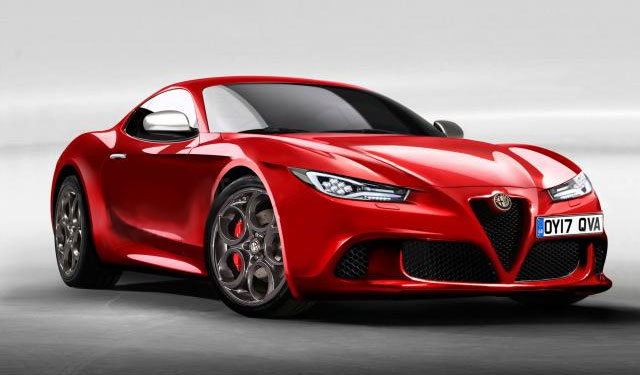 5. Alfa Romeo 6C
There has been a lot of commotion lately regarding this planned project mainly because it is supposed to go head to head with Porsche 911 and few other cars in the segment. All of this means that Alfa certainly doesn't lack confidence and that they are ready to compete with some of the biggest names in the car industry. Alfa Romeo is going back to its roots with most of these new models, which will result in long awaited rear wheel drive and sporty engines Alfa was famous for in the past.
6C will be equipped with V6 and V8 engines from which the strongest version will generate over 500 HP which should be enough to go against fierce competition. As we can see from the rendering, this car will combine everything this Italian car company is known for – beautiful design, sporty engines, and Italian style.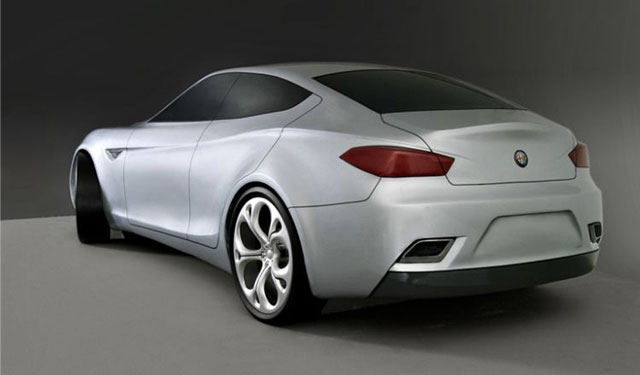 6. Alfa Romeo 169
Some info and bunch of rumors have surfaced in the last couple of years in regard to this car, but here is some reliable info. Alfa Romeo is producing this car to find its place in the luxury segment among cars like Porsche Panamera. Since FIAT already has a company that builds similar cars- the Maserati, they are going to use one of their model as a base for 169.
This car will bring luxury, power and comfort with of course that Alfa Romeo style and looks. Only V8 and V6 engines will be offered in this model as well as some diesel alternatives. Strongest V8 version is expected to generate over 500 HP and it will also be most expensive with a price tag around 125 000 dollars.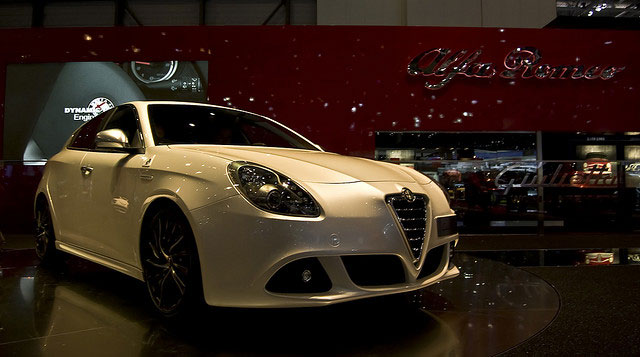 7. Giulietta replacement
Giulietta is among few cars Alfa Romeo offers at this time, and they have been producing it for a while. This car was fairly successful and it still captures that Alfa magic with its appearance and ride.
There is not a lot of info regarding this new car but we know few things about it. It is going to follow the same philosophy as its predecessor meaning that is going to have stunning design, variety of engines, and it's going to be cheap and affordable, although not as much as Mito.
This car is supposed to go against some of the most famous hatchbacks like VW Golf, Audi A3, etc. They are actually aiming for buyers who want the practicality with added twist, in other words better and different design.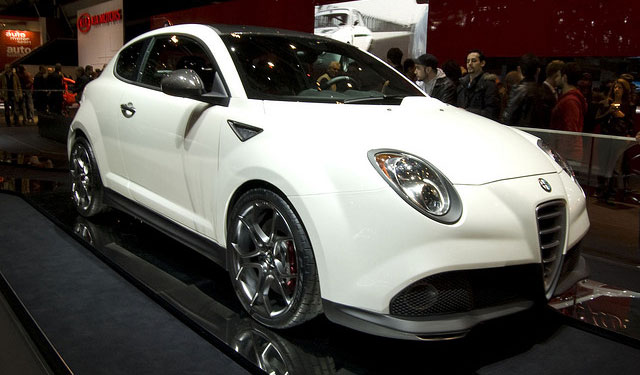 8. MiTo replacement
Mito is definitely the cheapest car Alfa Romeo offers and it is due for retirement. Just like Giulietta replacement, Mito's replacement is going to follow the same principles. It is going to be a small city car whose main qualities are awesome design, quality and affordability.
Also let's not forget the fuel economy and the wide variety of engine it is going to offer. It is mainly aiming for young people living in city who want all the practicalities of a small car, but who also want to stand out in the crowd.
Mito owners really stand out in the world of boring and dull small city cars whose creators didn't put any effort into design. Alfa always aced this aspect of car development and hopefully they'll continue amazing us with stunning cars.