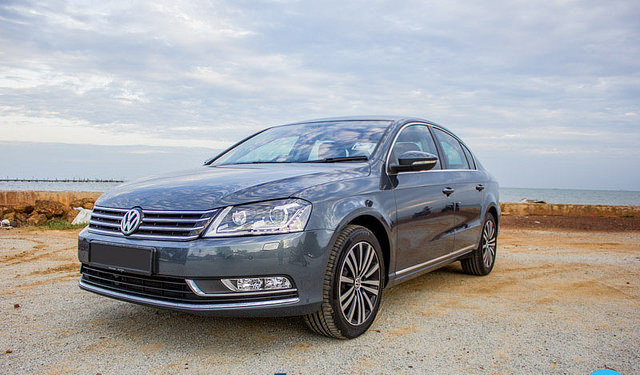 In these crazy times where price of the gas is pretty much unpredictable, we all need a car which is economical in every way and which can cope with the situation. As we all know situation in the US regarding gas was much brighter in the past, so car manufacturers didn't really pay attention to gas consumption which resulted in huge amount of cars with big engines and low mpg.
In the last decade things are different and even they are changing their tactics and offering us cars which are much more economical. If you have to travel to work and back and you spend a lot of your hard earned money on gas, you might want to change your car for something more economical. Here are nine cars you might consider buying if you want to save money on gas.
9. Volkswagen Passat 2.0 TDI
Passat is one of the VW's models that connects practicality, comfort and good looks. They are sticking to that saying "Don't change it if it works", and it's been working for them for years.
Newest Passat shares platform with Golf, but if you want more space in the cabin as well as trunk, Passat is the way to go.
2014 model is going to reduce fuel consumption due to the fact that it weighs 100 kg less, and when you pair that with a start-stop system, and the system for turning off cylinders when you don't need all the power, you get a nice sedan that that is also quite economical.
Our recommendation is 140 HP 2.0 TDI diesel engine, and even though diesel might cost more than gasoline, you are still going to save significant amount of money.
With this car you'll be able to get 35 miles per gallon combined. In a city its mpg is 31 while on a highway it gets 43 miles per gallon. Its price starts at 22k and it goes all the way up to 34k depending on the options package.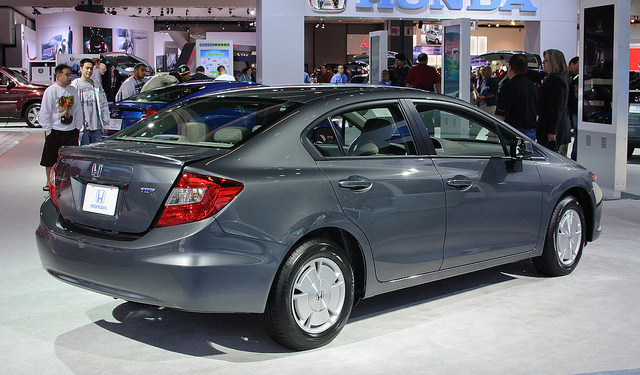 8. Honda Civic HF
Honda has always been a synonym for quality among car enthusiasts and that reputation is sticking to them to this day. Honda Civic HF is their answer to rising gas prices, and they did a pretty good job. Instead of using insanely complex technologies to lower their cars fuel consumption they used little tricks to get the amazing results like impressive aerodynamics, weight reduction and tires which also help to improve mpg.
Under the hood there's a 1.8 liter 4 cylinder engine which develops 143 HP. It gets combined 35 mpg, city 31 mpg, while on the highway it gets 41 miles per gallon. We got to say that this is affordable quality car which also looks fairly good and if you decide to go for it you certainly won't make a mistake.
Even though it might look dull to some people, this Honda still appeal to many. To be clear, that might be the only drawback of this car, especially if you are one of those guys which love that awesome design of Italian cars. Whatever the case is, they made a good car, and even though it might not be able compare to some of the other brands when it comes to looks, overall it's still a great package. It price starts at 20k.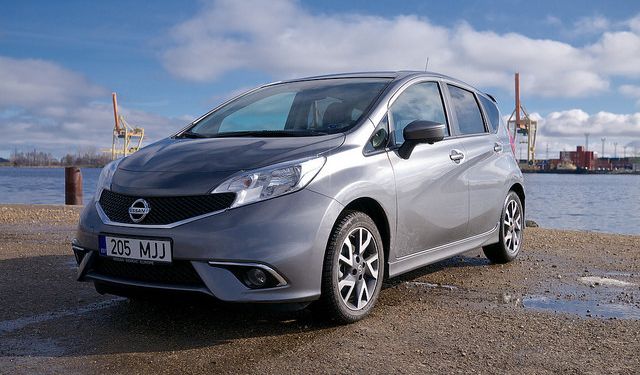 7. Nissan Versa Note
Nissan is one more Japanese brand which gave us some amazing cars throughout the years. Nissan Versa Note is the car which is focused mainly on practicality and fuel efficiency above all, also it has been one of the top selling Nissan cars in the US in the last few years. It is one of the cheapest cars on our list with a starting price of only 14k. Under the hood there is a 1.6 liter engine which develops 109 HP.
Its size and weight allow it to be fuel efficient going 35 miles on a gallon- combined, in a city it is little less economical with 31 mpg, while on a highway it gets 40 mpg. There is couple of downsides to it though. Exterior design is somewhat less appealing compared to some models offered by competition and materials used in interior give that cheap impression which could be a turnoff for many people.
Overall it is still a great little car when you consider its price. It is great for everyday chores and for trips from home to work and back. It actually might be a great and cheap choice for many if you strictly want to cut your gas expenses. It is certainly practical and reliable car.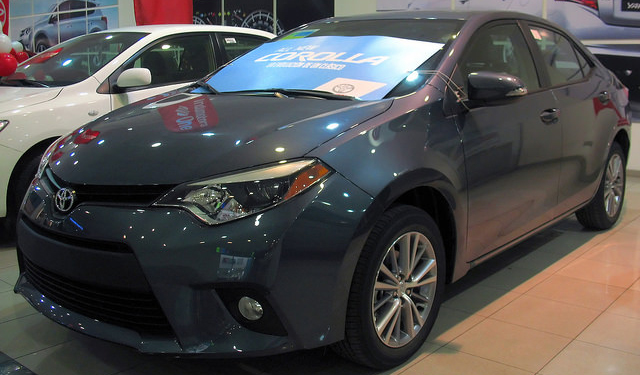 6. Toyota Corolla LE ECO
Here is one more Japanese car which uses simple tricks to improve the fuel efficiency, just like Honda. Even though it is a nice looking spacious sedan, it still has some drawbacks like the use of cheap materials which can leave somewhat bad impression. However, it is a different story under the hood where 1.8 liter engine is in charge of the power producing 140 HP.
It is enough to give this car decent driving characteristics even in demanding situations. Its combined mpg is 35, city 30 mpg, while on the highway it gets 42 mpg. Besides the cheap interior, one more bad side to this car is that it kind of looks dull, which can be a turnoff for younger generations. When it comes to cost, it is certainly affordable with a price starting at 18k.
It is one of the cheap solutions for traveling from home to work and back, as well as for everyday chores, however, if you plan it for longer trips, don't expect the comfort more expensive models offer. As an everyday city car Nissan Versa might be the better choice, but if you need more space, this is the car for you.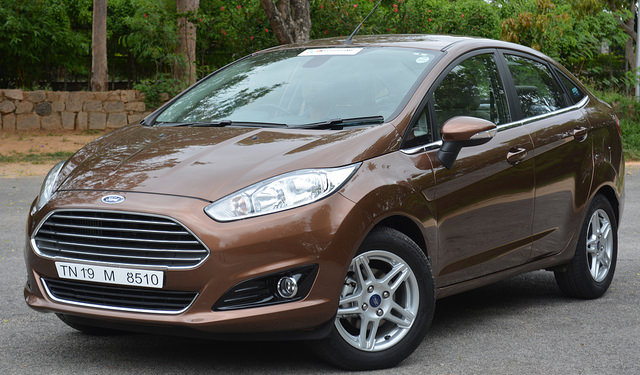 5. Ford Fiesta 1.0
Quality, modern and pretty- those are the words we can use to describe the redesigned Ford Fiesta. Titanium option package will give it a dose of luxury and the 1 liter engine will make sure that it is fuel efficient. This car is the perfect for big cities because of its size, but it will also offer you one thing you won't be able to find in any other model of its class and that is quality.
Even the smallest details are quality made like door handles, switches and even the leather on the steering wheel giving the impression of quality that can only be seen in the cars that cost much more money. But, we are not here to talk about its quality but rather its little engine.
It's a technological gem which was awarded as best engine of 2012. Even though it has only three cylinders, it can produce 100 HP thanks to EcoBoost technology. After 2000 RPM, its acceleration is impressive which goes up to 6000 RPM, but keep in mind that aggressive driving will increase its fuel consumption, which is in normal circumstances 36 mpg. In a city it gets 31 mpg, while on a highway it gets 43 mpg. Its starting price is 17k.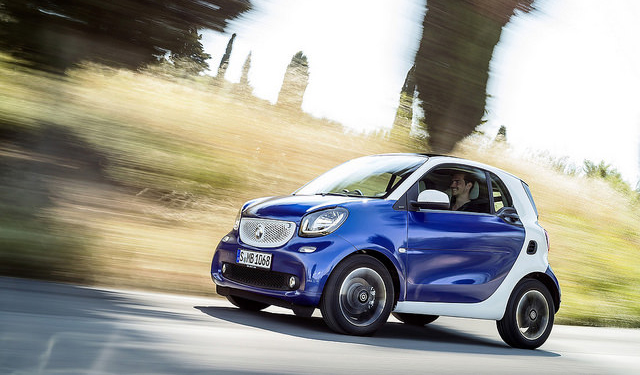 4. Smart
Smart is a small tiny car which is fairly popular in Europe's big cities. Because of its size, you can park it anywhere, however, don't expect to fit more than two people in it. It is a perfect city solution without any of the commodities bigger cars offer. It is powered by a small 1 liter three cylinder engine which develops 70 HP and it does its job perfectly giving it combined mpg of 36, while in the city it gets 34 mpg and on the highway 38 mpg.
Its look is story for itself. There are not a lot of cars which look like this, however, different might be better in many situation. If you want a green car which doesn't have negative effect on our planet, this tiny car might be the right choice for you.
On the other side, when you take a look at it, it doesn't look very safe even though its safety ratings are decent. Truth be told, it is not a car for an open road. It lacks the power, space and comfort. However, if you are living in a big city where it's hard to find a parking space, Smart is the perfect solution for you. Its price is starting at 13k.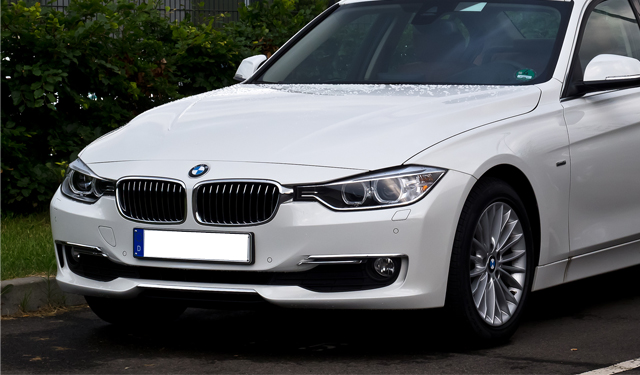 3. BMW 328d
Here is one awesome car which probably appeals to everyone. It is good looking, quality made and overall it might be the best package on this list. One disadvantage is that its price (starting at 38k) might be a turnoff for some people, but those that can afford it will get an awesome car which is easy to maintain and fairly economical and even though it is diesel it is fairly fast.
Under the hood there is a 2 liter diesel engine which develops 180HP, however, if you drive it aggressively its combined 37 mpg will certainly drop. It gets 32 mpg in the city and 45 mpg on the highway.When it is all said and done BMW 328d is almost ideal car with its practicality, looks and the feisty engine which will get your heart racing in a blink of an eye.
Down side to it is the price of a diesel and of course starting price which can climb all the way over 40k if you want a better options package. One more down side to it, if you are real car enthusiast, might be the sound of the diesel engine which can never replace the roar of the gasoline equivalent.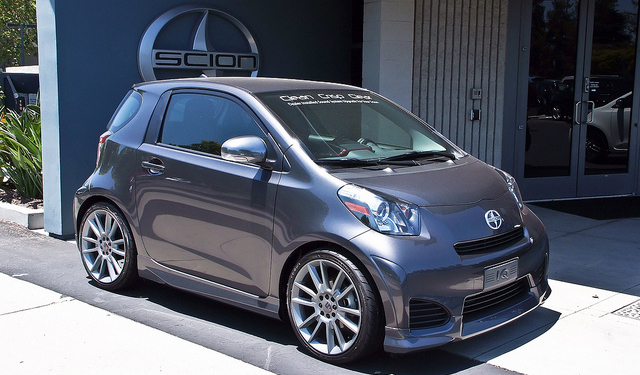 2. Scion IQ
When we take a look at Scion IQ it looks a lot like Smart. Even though there are clear differences, size is one of the things they pretty much share. However, if you decide to buy this car, you'll be able to fit two more people in, even though they might not be comfortable.
One thing that's very important and which Smart and Scion IQ lack is better safety, which dropped due to their size. But, let's not forget that both of those cars are intended strictly for city. It's a different story when it comes to engine though. Scion packs 1.3 liter engine which develops 94 HP and this feisty engine is more than enough to power this lightweight car.
As we already mentioned, safety ratings dropped due to the small body, but Scion compensated that by adding 11 airbags which protect passengers. If you decide to buy one of these two small cars, Smarty might be the better solution.
Smaller engine will not make a lot of difference since it is a city car and it is three thousand dollars cheaper. Only argument for Scion is that you have a back seat and its combined mpg of 37 (1 more than Smart). In a city it gets 36 mpg, while on the highway its mpg is the same as combined. Scion IQ price starts at 16k.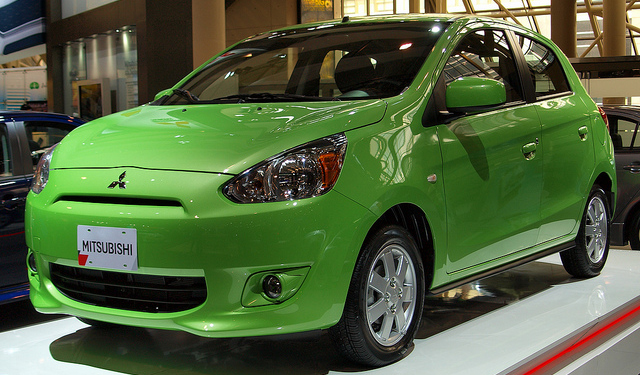 1. Mitsubishi Mirage CVT
And on top of our list there is another car which came from Japan- the Mitsubishi Mirage CVT. This is the perfect car for you if your main goal is to strictly save on gasoline. This car will do combined 40 mpg, city 37 mpg, and highway 44 mpg, which is amazing. Besides its impressive mpg numbers, price is also impressive- starting price is only 14k.
As you can judge from the price you won't get a lot of comfort and luxury, however, this cheap solution will significantly lower your monthly gas expenses. Its 1.2 three cylinder engine develops 72 HP which is more than enough to power this small car.
The problem with this car is that you'll probably be disappointed if you expect anything more from it, besides the great mpg. Even though it does come in many different colors and you can choose number of additional options which might be appealing to young people, Mirage is still missing a lot.
Problem with most of these cars are not the mpg numbers, but rather the fact that manufacturers saved on everything else, except the BMW. BMW 328d might be the best solution even though it might cost you double compared to some of the cheap cars. However, you'll have a car which you can take to open road and travel in comfort. You can be sure that it is all about quality, and you can even choose the estate version if you need more space.