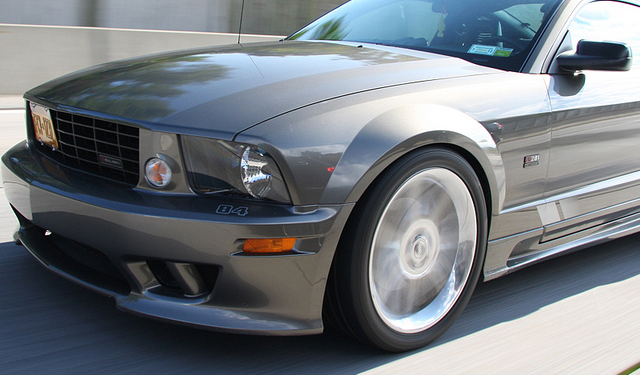 Ecology plays an important role in the car industry which means that we'll see more and more so called green tires. They have lower rolling resistance and they produce lot less noise, but does all this jeopardize safety? To most of us all tires look the same. They have different patterns, they are different size and they look like they are made from the same rubber. However, believe it or not, that rubber hides huge differences and its formula is top secret of all tire manufacturers.
It determines main characteristic of tire like resistance to aquaplaning, rolling resistance, life span… Depending on the rubber formula, tire can have better characteristics on wet road or less rolling resistance, but not both, so the key point when developing a tire is the right dosage.
On the other side different countries are enforcing eco-tires, but are they reaching the point where they're jeopardizing safety? Latest test of the eco-tires gave us an answer to that question. Shortly, six tested tires proved us that they save fuel, and the best results of 7 to 9% are achieved by Bridgestone tire, which also gave us disappointing results when it comes to braking on the wet road.
In this test some of the most popular brands were tested, some were fuel efficient, some were great for braking, but none of them had impressive characteristics overall.
So, we concluded that fuel efficiency and roiling resistance can't be the reasons enough to jeopardize safety making the car aquaplaning or breaking longer distances.
As much as saving some money on fuel might sound appealing to us, we have to keep in mind that tires are only things that are actually in contact with road.
No matter how good of a car you have, if you make a poor choice when it comes to tires, you'll jeopardize your own safety and safety of your family. Braking distance and stability can make a difference between life and death.
So, if you really prefer eco tires, make sure you choose the ones with the right characteristics- the ones which proved themselves safe when it comes to braking and stability like Michelin, Goodyear and Dunlop.
Main point to this story is that you can't have all of amazing characteristics wrapped up in one tire. Manufacturers can give us fuel efficient tire which on the other side will have poor characteristics and might not be safe. If you decide to equip your car with eco-tires, make sure that you do your research, and make sure that you put safety above all.