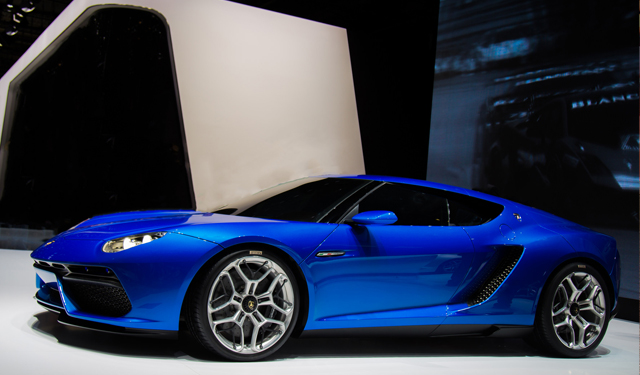 One of the biggest stars on 2014 Paris Motor Show is certainly Lamborghini Asterion, which is actually their version of sport hybrid.
It is undeniably good looking even though it doesn't possess that Lamborghini aggressive design.
As a matter of fact, design team got their inspiration from some of the Lamborghini classics which were mostly curvy without much angular shapes.
There is one bad news to this story, this car is not going into serial production, according to main people of this Italian car company. However, if we consider all the attention it got, it might find its way to few lucky buyers. If we think about it logically, it is probably their way to test the market and their chances with this type of car. Judging by its power of 910 HP, it can compete with some of the biggest names like LaFerrari and McLaren.
Besides its impressive V10 engine, engineers implemented three electric motors, from which two are in the front, giving this car all wheel drive. When it comes to the fuel consumption, it will get 56 miles per gallon, which is impressive even for a family car.
Even though most of the design inspiration came from the past models like Miura, there are still some design features which tell us that this is a real Lamborghini like those recognizable taillights, somewhat aggressive front, overall shape, etc.
When it is all said and done, Asterion looks like a viable production car and even though we might not see it in this shape or form, it is time for Lamborghini to produce their version of hybrid and we'll certainly see it in the near future. When it comes to overall appeal, lot of people like this car, but knowing the Lamborghini methods, their hybrid answer will probably look more aggressive like Aventador.
On the other side even Huracan adopted smoother shapes and more tamed design, and that might be the new path for the Lamborghini – only time will tell.