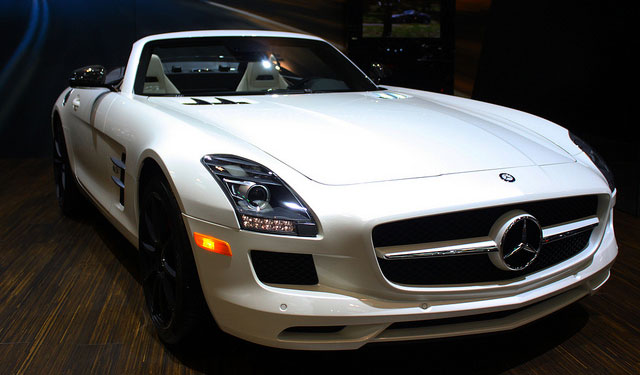 Jeremy Clarkson is one of the most influential people in the car industry and millions of people watched him in the BBC's Top Gear throughout the years. He definitely has extensive knowledge when it comes to cars and that reflected on his car collection. These are some of the stunning cars he owns with couple of them he decided get rid of.
1. Mercedes Benz SLS AMG Roadster
When he reviewed this car on the show, it really stuck by him, and he decided to get one for his own enjoyment.
It gets power their impressive V8 engine which develops almost 600HP and it pushes this car to 62 miles per hour in just over 3 seconds.
According to Clarkson, Mercedes Benz SLS AMG is the best car Mercedes has ever made and at the time it came out, it was arguably the best car in the world.
This car has one small drawback though, its looks. Even though we can't say it looks bad, when it comes to design it is not at the same level as some of the cars it competes with.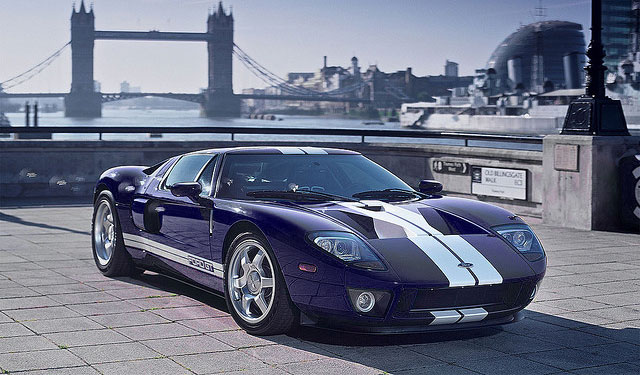 2. Ford GT
Ford GT is truly legendary car and it proved itself on numerous times throughout the years. When Jeremy tested it he was just amazed by it, so he spent some money and took one home from US.
However, as we were able to see in the show, he had series of issues with the car. It caused him so much trouble that he called it the most unreliable car ever.
One more thing regarding this car is that it goes through fuel like no other, which made it really unpractical and uneconomical. Main reason for this is its huge V8 which develops around 500HP, and it is able to push this car to 62mph in impressive 4 seconds, with a max speed of nearly 200 miles per hour.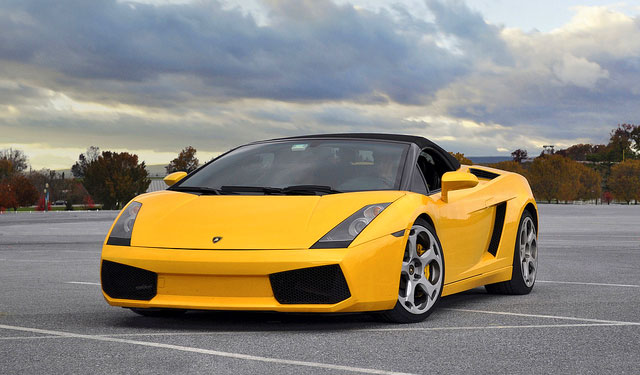 3. Lamborghini Gallardo Spyder
Lamborghini builds some of the best and most outrageous cars in the car industry, and that's what they're known for.
Even though their Gallardo model is somewhat more affordable it doesn't fall behind when it comes to looks as well as power. Supposedly he decided to sell it, but not before he had some insane fun in it.
This car is powered by the 5.2 liter V10 engine which develops well over 500 horse power, and it gives it 0 to 62 mph time of 3.9 seconds, with a max speed is just over 200 miles per hour. Lamborghini Gallardo Spyder really is an unique car in its own way, we'll probably never know why he didn't keep it.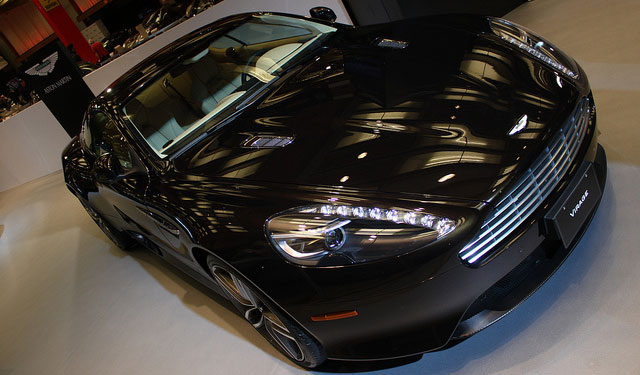 4. Aston Martin Virage
Throughout the years Jeremy Clarkson showed us his love for British cars and Aston martin is one of his favorite brands.
Even though most of their models look alike to people that are not really the fans, but no matter which model it is, it manages to stand out wherever it is.
Aston martin Virage is undoubtedly one of the best that came from their production lines and it is powered by 6 liter V12 engine which generates a bit shy of 500 horse power.
Powerful engine enables it to reach 62 mph in 4.5 seconds, giving it the maximum speed of just over 180 miles per hour. Compared to its competitors, it really is a stunner, and it is one of the cars which gives you the best possible driving experience.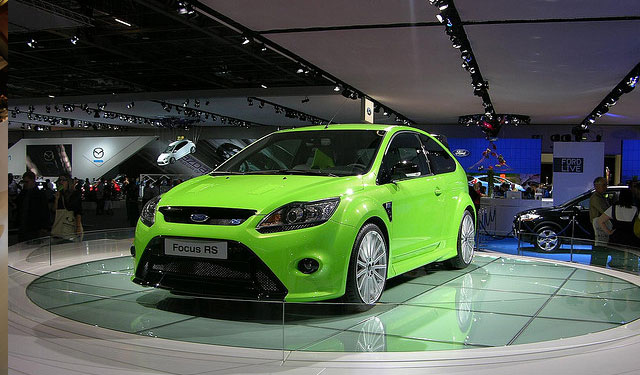 5. Ford Focus ST
One of the reasons these kind of hatchbacks are really appealing is the combination of performance and overall practicality. It is one of those cars that you can use for your everyday tasks, and have some serious fun doing it.
Ford Focus St is powered by two and a half liter engine which generates little over 220HP, which is more than enough for a car like this.
It will go from 0 to 62 mph in just under 6 seconds which is really impressive for this type of car, while its maximum speed is 165 mph. On the other hand, this car really looks good. With an accent on performance, they ended up with something special that's pretty much affordable to everyone.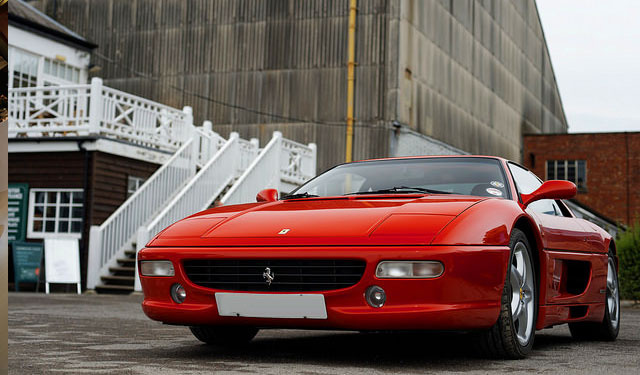 6. Ferrari F355
Each Ferrari car is a true engineering masterpiece with a combination of performance, luxury and incredible design.
Believe it or not Ferrari F355 is one of the best driver's cars of the 20th century and even though size wise it was a really small car, it packed some serious punch.
It was powered by 3.5 liter V8 which develops little under 400HP. This amount of power gave it some serious performance numbers for the time. It was able to reach 62 miles per hour in 4.7 seconds, while its maximum speed was nearly 160mph. It was also the first car manufactured under the new leadership and it reached planetary success mainly because of incredible looks and performance.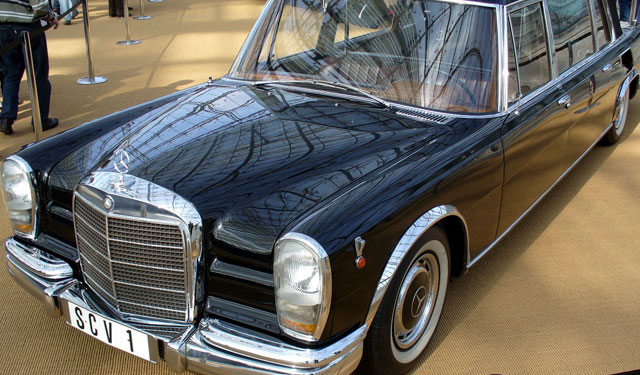 7. Mercedes Benz 600 Grosser
Here is one of the cars you probably didn't expect to see in the Jeremy Clarkson car collection. It was Mercedes' answer to most advanced luxury cars of the time like Rolls Royce.
It also implemented some of the technical innovation which were an unknown in the industry. Mercedes Benz 600 grosser gets the power from 6.3 liter V8 engine which generates 250HP, and it gives it top speed of over 200km/h.
Considering its size and weight, this is pretty impressive. Also some of the most influential people in the world owned this car like John Lennon as well as Elvis Presley and other. It undoubtedly special car, depending on a taste, and that's why it found its way to Clarkson's collection.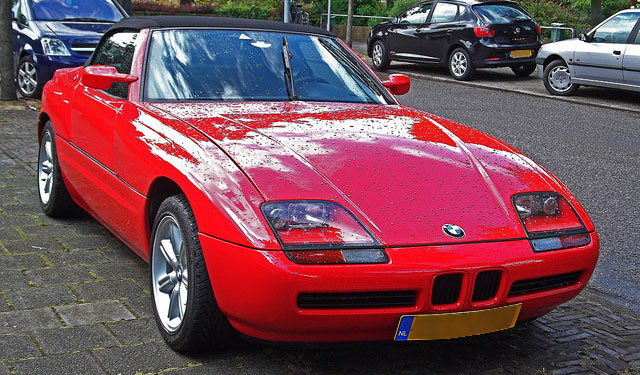 8. BMW Z1
Here is one BMW cars which is fairly rare and uncommon mainly because it was produced for only two years. It is a roadster which is pretty much unusual to say the least.
Attention grabbers are the car doors, which vanish down in to the body with the help of electric motors. In one way we can say that it was BMW's vision of future at the time.
However, we can't really say it was a total success since production was stopped at 8000. BMW Z1 was powered by 2.5 liter 6 cylinder engine which develops 170HP. Performance wise it wasn't anything out of this world. It goes from 0 to 62 mph in 9 seconds and its maximum speed was under 140 miles per hour.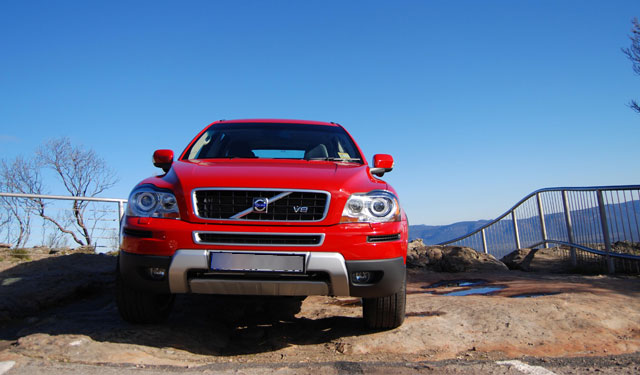 9. Volvo XC90
Volvo XC90 was introduced in 2002 and it's safe to say that it's one of the most successful Volvo cars. It is still arguably one of the best SUV's out there mainly because its engineers paid attention to every detail.
It is very practical, as well as comfy, and even though it can't battle some of its German competitors when it comes to performance or handling, it doesn't fall behind when it comes to everything else.
All in all, it is one of the best SUV's on the market and it has everything that a family oriented SUV should have. When it comes to the price, it is not cheap, but still lot of people can afford it.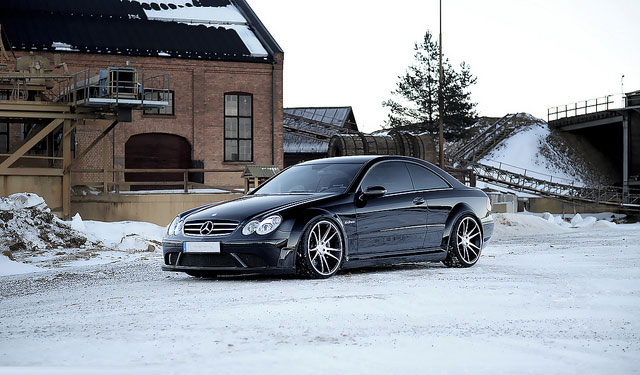 10. Mercedes Benz CLK63 AMG Black
As some of the fans of Top Gear might already know, Jeremy Clarkson tested this car on the show and he had a lot of adrenaline pumping fun in it.
As you can guess this car is stripped to basics and they gave it a mean engine which puts enormous smile on your face. As most of you know it is a car which is made primarily for the track and it is powered by the powerful V8 which develops over 500HP.
Mercedes Benz CLK65 AMG Black will go from 0 to 62 miles per hour in impressive 4.1 seconds, while its top speed is electronically limited to 186mpg. It is a true driver's car and that's probably the main reason Jeremy Clarkson decided to add it to its collection.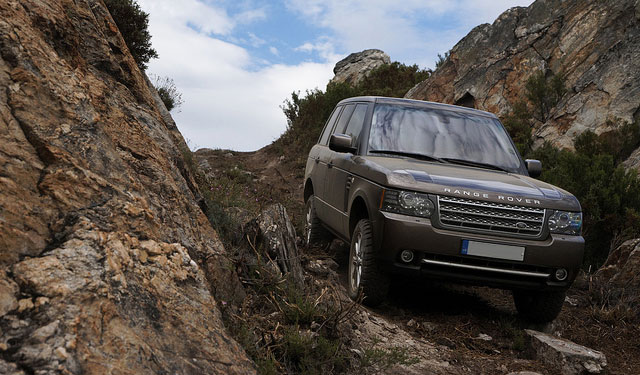 11. Range Rover TDV8 Vogue
As we already mentioned, Jeremy Clarkson showed us his love for British cars many times, that also includes this brand which became synonym for off-roading, even though it is now owned by an Indian company.
This car offers off road capabilities which come paired up with a dose of luxury that wealthy people just love. It is not really out of this world when it comes to price tag, and it still offers everything a family oriented car enthusiast might need.
Although it is powered by the V8 diesel engine, it is still as refined as its gasoline versions. Its massive 4.4 liter engine pushes this car to 62 mph in under 8 seconds, with a maximum speed of 130mph.