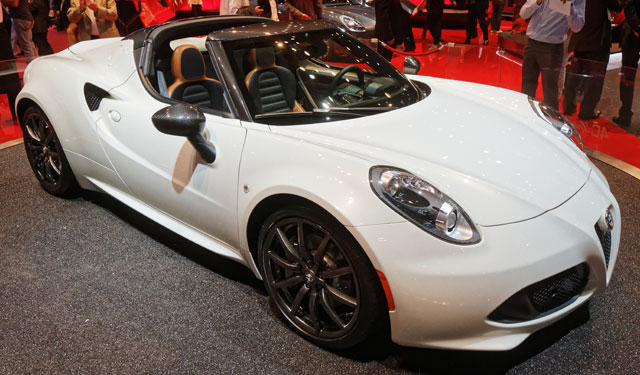 Last year has been an interesting year in the car industry, to say at least, however, 2015 is looking even more promising and we are going to see some amazing rides coming off production lines. Here are 11 cars we think are the best and which will definitely stand out most in the traffic.
1. Alfa Romeo 4C Spider
As we all know 4C is definitely car in its own league, and whether you find it appealing or not, it is stunning and it truly shows us what driving pleasure is about.
Alfa Romeo 4C Spider is a topless version of this masterpiece and it turns up excitement a little bit.
Now already well known tiny 1.75 liter engine will remain the same, but as Alfa Romeo engineers did their best to keep the weight down, performance numbers shouldn't differ either, so it will still be able to hit 60 mph in just over 4 seconds.
Alfa Romeo 4C spider is undoubtedly amazing car and if you consider purchasing it, be prepared to spend over 60 thousand dollars.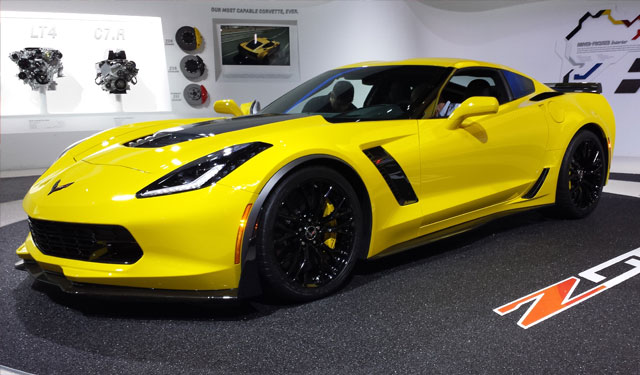 2. Chevrolet Corvette C7 Z06
Here is one more true masterpiece which delivers supercar performance for a considerably less money.
Corvette C7 Z06 is pushed by huge 6.2 liter V8 engine which is supercharged and develops astonishing 650 HP. When it comes to design, it is very appealing outside and inside and even though it lacks high dose of luxury, it can compete which much pricier cars.
Its incredible engine will push it to 60 miles per hour in under 3 seconds, giving it a top speed of just under 190 mph. If you want a budget supercar, Corvette C7 Z06 might be the right option for you and it will set you back close to 80K. Even though it might seem a lot to some, keep in mind that you get a lot of car for this amount money.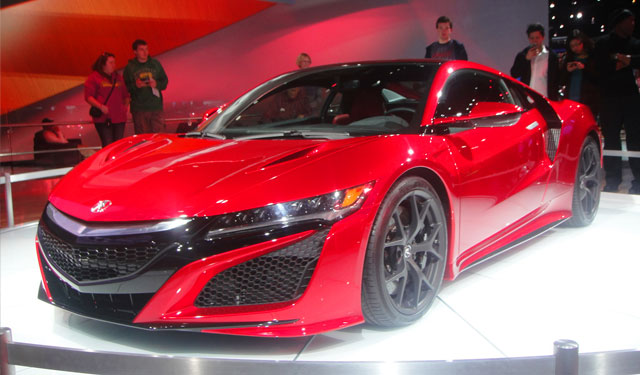 3. Acura NSX
Wow, that's all we have to say about Acura NSX. It truly looks stunning and it is a masterpiece in its own league.
Even though it costs almost double as the Corvette, two cars can't really be compared. The new Acura NSX will be produced in North America, to be more precise in Ohio.
It will be powered by the V6 twin turbo charged engine with an addition of three electric motors. This kind of setup is supposed to deliver over 550 Hp, which doesn't really sound much considering amount of horse power coming in supercars nowadays.
Nonetheless, this car promises amazing performance and handling due to the level of engineering which is rarely seen. If you fall in love with it, be prepared to spend 150 thousand dollars.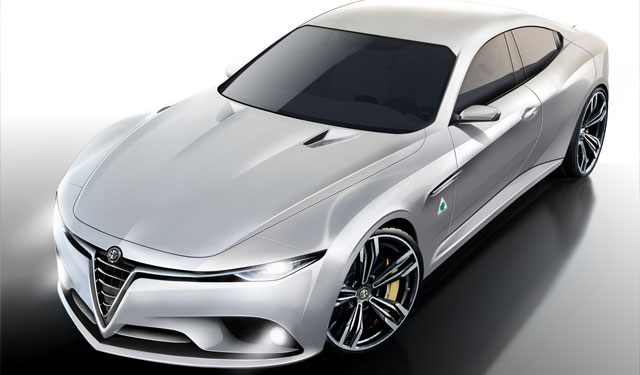 4. Alfa Romeo Giulia
Alfa Romeo as a company is in a tough situation at the moment and they have to produce cars which truly stand out if they want to recover from these past years.
Judging by the 4C, they are on the right track, and Alfa Romeo Giulia is expected to be a breathtaking sedan which will compete with some of the biggest names in the industry.
According to scarce info and a lot of speculations, it is supposed to be powered by amazing engines, and its design is supposed to be out of this world, but only time will tell, and we'll have to wait until June to see what they came up with. However, judging by its predecessors there is only a tiny chance for disappointment.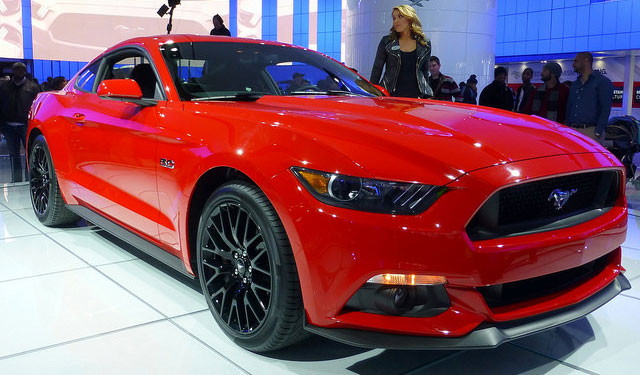 5. Ford Mustang for UK Market
Ford Mustang is one of the legendary muscle cars, no doubt about it and for the first time in the history it's coming with a right hand drive.
2015 Ford mustang got overhauled for real. The whole new exterior design, as well as interior raised the levels of quality while the well engineered engines make sure all the power necessary is available at the moment's notice.
While three engines are available in United States, the 4 cylinder turbocharged, V6, and V8, only 4 cylinder turbo and the V8 will be offered in the UK, but since their V6 engine isn't anything special, and it surely won't be missed. If new Ford Mustang found its way to your wish list, you'll have to spend around 30K of the British pounds.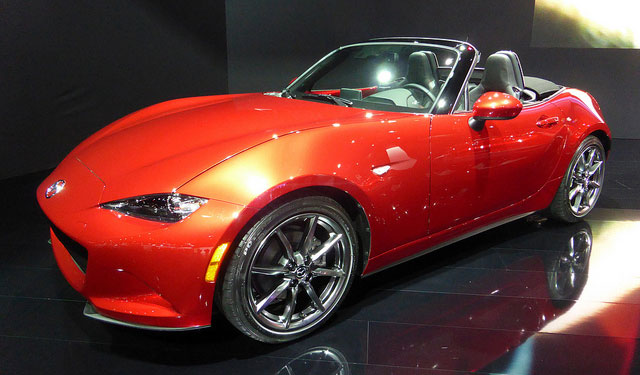 6. Mazda MX 5
Another legendary car is getting its successor this year and it promises to continue the MX 5 legacy of primarily excitement and pleasure behind wheel.
Speaking of powertrain, not a lot is going to change, the same upgraded version of the engine is still going to be present, while the design is drastically changed.
Even though it might not be as impressive as we would wish, it still brings a dose of refreshment, which honestly, was overdue.
As we already mentioned engine is still going to be pretty much the same, but engineers focused on shedding weight which resulted in better performance as well as handling. If you want new exciting car which will make your days brighter, this might be solution for you mainly because of the price which starts at around 25 thousand dollars.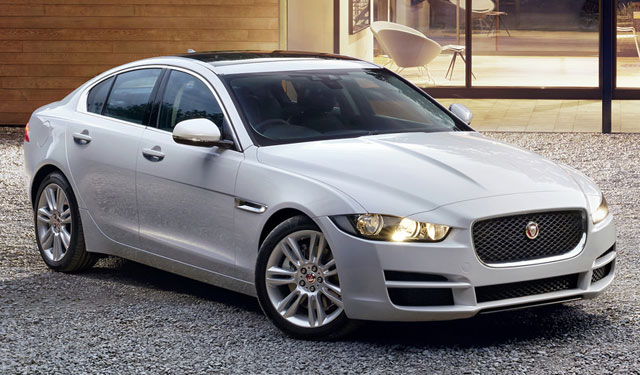 7. Jaguar XE
Something has drastically changed in Jaguar in the last few years and it is apparent that they took their game to the whole new level.
Now they are preparing for the fight in the segment where mostly German cars dominate like Audi A4 and BMW 3 series.
Their contender is the Jaguar XE which is supposed to bring everything they got when it comes to design and mechanics. Considering the design, they certainly did their job right, but we'll still have to wait a bit to get behind the wheel of production version.
Different engines will satisfy everyone's needs covering everything from turbo charged 4 cylinders, to diesels option, and powerful V8 which are supposed to be introduced a bit later. When it comes to price, it will start around 27 thousand dollars for the base modes and it will go close to 50K.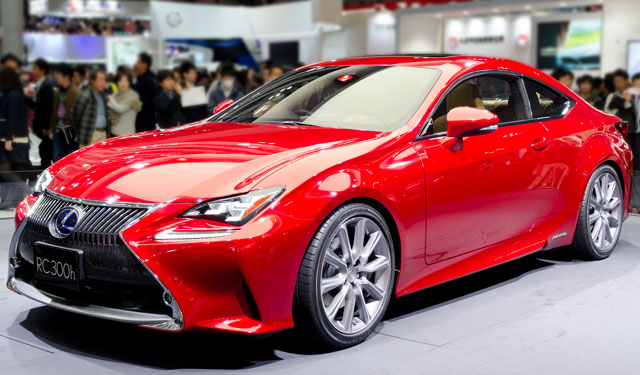 8. Lexus RC
Luxus has always built quality cars which pretty much offered latest in everything at the time.
That's how it is nowadays and they prepared a stunning competitor to a BMW 4 series which we have to admit is surpassed in everything by the new Lexus RC.
One important area where RC prevails in price and all the standard options you get, while its rival piles up the costs of each additional option.
It will be powered by 6 cylinder naturally aspirated engine which develops over 300 HP giving this car all the power it needs, and even though 4 series might be more appealing to some buyers because of exterior design, keep in mind that most of the BMW models look alike and you won't stand out. Lexus RC is all good, no question about it, and it set you back around 40K.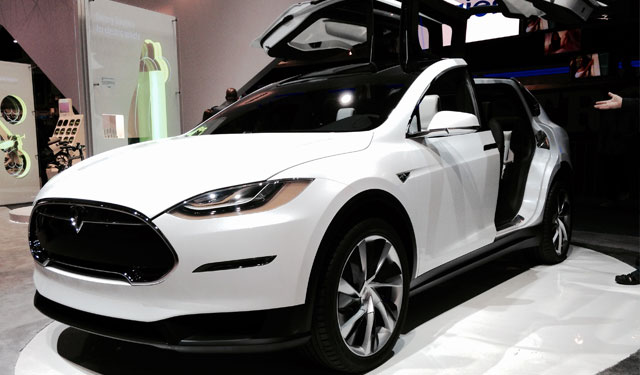 9. Tesla Model X
Model S definitely showed us the advancements Tesla achieved throughout the years, and it is definitely a special car.
Here is something for electric car lovers, as well as SUV enthusiasts, the all electric sport utility vehicle called Tesla Model X.
According to their officials, this car will be capable of doing most things its gasoline competitors can, and it will also be capable of towing. Now, we are not sure how this will reflect on the range or electricity consumption, but they probably wouldn't be stating this if they didn't have the adequate setup for the job.
One very interesting design feature of this car is that its doors will open up, which is definitely something we don't see every day. Starting price will be somewhere around 70 thousand dollars.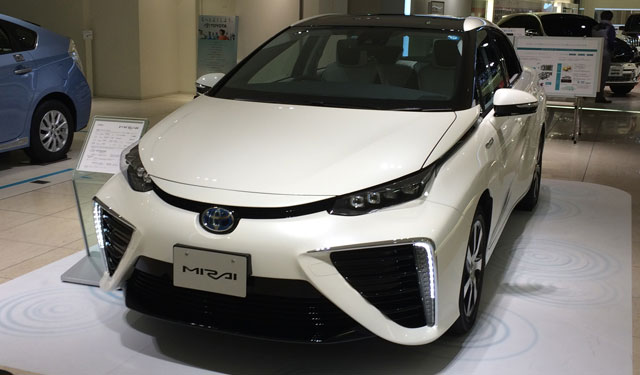 10. Toyota Mirai
We talked about Toyota Mirai in one of our previously, this is the car which will end up in history as the first car which will be powered only by hydrogen, thus making the Toyota a real hydrogen pioneer.
Speaking of design it is somewhat unusual, to say at least, but it still looks very good and it perfectly fits the whole hydrogen concept.
Performance is really not that impressive, however it would be unreasonable to expect sporty characteristics from a car like this, however, due to the ingenious weight distribution and engineering, this car handles really well.
There is one problem that this car has to face at the moment and it's the filling stations and their availability. Moneywise Toyota Mirai is not cheap, with a starting price of over 60 thousand dollars.
11. Volvo XC90
Volvo has been always one of our favorite companies mainly because of their devotion for our safety.
There isn't one other company in the world which focuses more on this subject than them.
New Volvo XC90 will implement numerous safety systems which have been developed by Volvo in the past years, and this will result in lower risk for traffic related deaths.
When it comes to exterior design, this car is close to the top, it is really stunning. Even though simplistic lines usually don't result in something considered good looking, but they managed to pull it off. Interior is also stunning, and nice place to be in. Volvo XC90 is a true success already and with a price starting around 50 thousand dollars, it also very good value for the money.