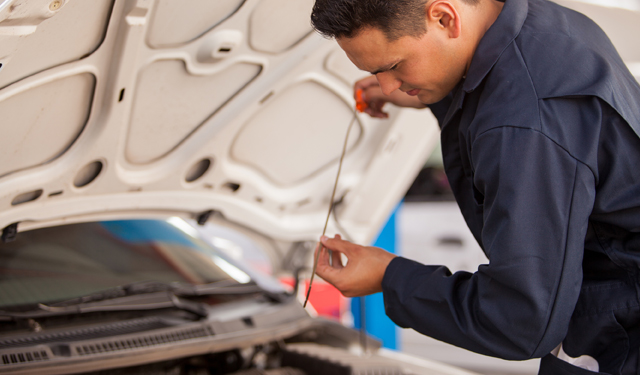 Most of us like to travel around and see the world in our cars, and last thing you want to live through is breakdown in the middle of nowhere. Situation like this can make a nightmare out of the wonderful experience, but luckily you can make sure that your car doesn't break down using these simple tips.
1. Change oil
Whether you do it yourself or you take your car to mechanic, oil change is one of the most important maintenance routines.
Oil plays really important role in every internal combustion engine because it lubricates moving parts thus preventing them from seizing.
Over time, oil loses its lubricating properties and that's why you need to change oil regularly. In case you have an engine leak, you have to add oil from time to time.
In case you don't, it will leave your engine completely dry and engine will seize leaving you in the worst possible situation because you'll be stuck somewhere and you'll end up with motor ready for scrap.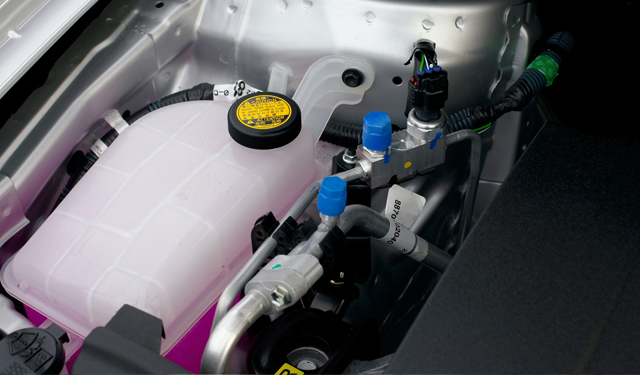 2. Check coolant and radiator hoses
Coolant has the same importance as the oil – it prevents the engine from overheating. First thing you need to check is the coolant level. It should be up to the max line marked on the coolant reservoir, and if you need to add some, make sure that your car is cold. If you open reservoir while the car is hot, coolant will spray everywhere and you could injure yourself.
Other thing you could check to make sure that your cooling system will work properly are the hoses. Look for cracks and wear, and if you notice something, you can change them easily for a little bit of money. It is easy to remove and install new hose, but keep in mind that you also need to bleed the air from cooling system or it won't work properly.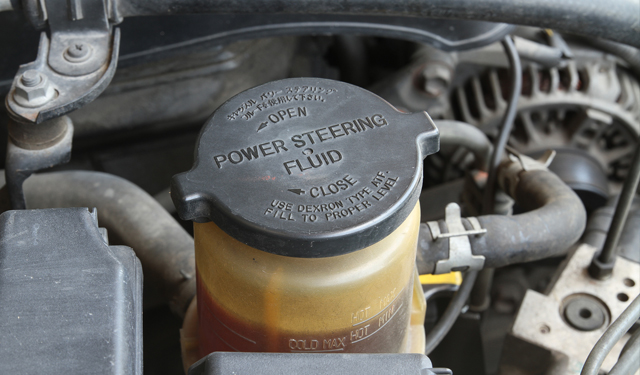 3. Check other fluids
Each fluid in the car plays an important role in certain component and you can prevent major breakdown by checking and topping them off regularly. Besides oil you need to check brake fluid, steering, transmission and of course windshield fluid. Each of them is fairly easy to check and the whole job can be done in 10 minutes. You can start at brake fluid, check the container and make sure that the level is as close to max as it can be.
Low brake fluid can be an indicator that your brakes are worn out, or that you have a leak. Check the steering following the same principle; just make sure that you get the right oil if you need to add some. Transmission should have a dipstick similar to engine oil; when checking it, make sure it is not dirty. Windshield fluid can also be very important if you find yourself in rainy conditions.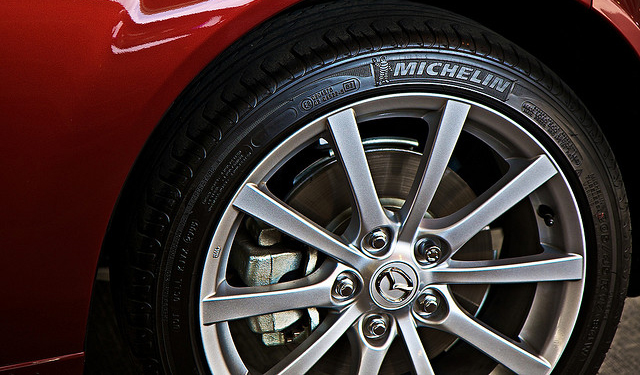 4. Check tires and alignment
Tires are basically the only part of your car that's in the contact with the road, and that's why you need to pay attention to them regardless of your traveling plans. First thing you need to check is tire pressure. It is easy to do it, all you need is tire pressure gauge which you can get at any car parts store.
Also check if tires are cracked or if one side of tire is wearing out more than the other. Old cracked tires, even if not worn out, could burst while you are driving, and that could result in a crash. It is a clear sign of bad alignment when one side of tire wears out faster than the other. You should fix these problems as fast as possible because they could cost you money and jeopardize your safety if you don't.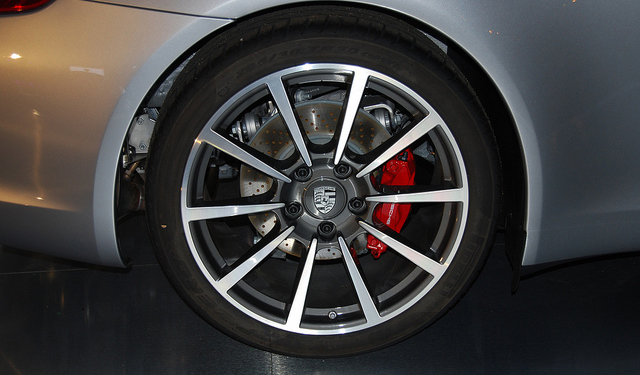 5. Check Brakes and rotors
One of the most important, if not the most important, components of your car are brake pads and rotors. They are basically the only things that are stopping the vehicle. You can do this yourself, or you can take your car to your favorite mechanic. All you need to do is take of one wheel at the front and one at the back, and check the condition of pads and rotors.
The brakes understandably shouldn't look like new, but they should have enough meat on them to last for a while. When it comes to the rotors, they shouldn't have much of the groves in them from the pads. If they get to thin, you'll feel the car shaking as soon as they heat up. If any of those two things show wear, change them and save yourself from future trouble.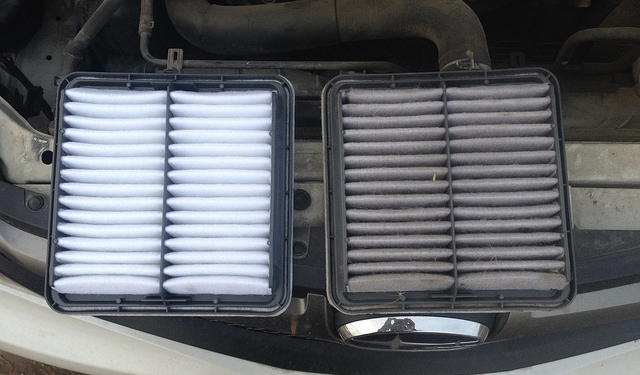 6. Check air filter and battery
Air filter, as the name says it, makes sure that your engine gets only the clean air therefore protecting all internal components. Over time air filter gets dirty and it can decrease your car's performance as well as mpg. It is fairly easy to check, if you know at least little bit about cars. Find the box that contains air filter, unscrew the top part and check the condition of the filter.
If it's dirty, buy new filter and replace it. On the other side checking battery is not that easy because you have to have special instruments for the job like multimeter or loadtester. So the best idea would be to take your car to the nearest mechanic and let him test it. It will only take a couple of minutes and it doesn't' cost a lot of money. Also if you didn't change fuel filter in a while this is a perfect time to do it.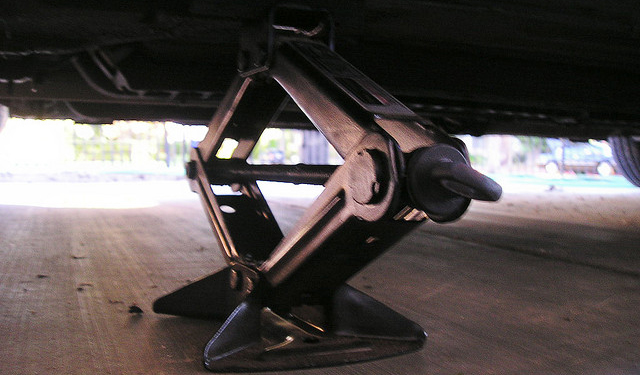 7. Make sure that there are no leaks
As we mentioned earlier in the article, leaking fluids like oil could spell disaster. You need to check leaking engine on regular basis, but you also need to pay attention to other components like transmission, steering and of course brakes. If your transmission is leaking it might cause you a lot of trouble and if that's the case, make sure you get the problem fixed before you go on the long trip.
Power steering could also give you a headache if you don't pay attention to the problem, however, it shouldn't cause any major trouble. Leaks in the braking system are rare, but if your brake pedal is soft and if you have to add brake fluid regularly, you should check for leaks. All you need to complete this job is a good car jack.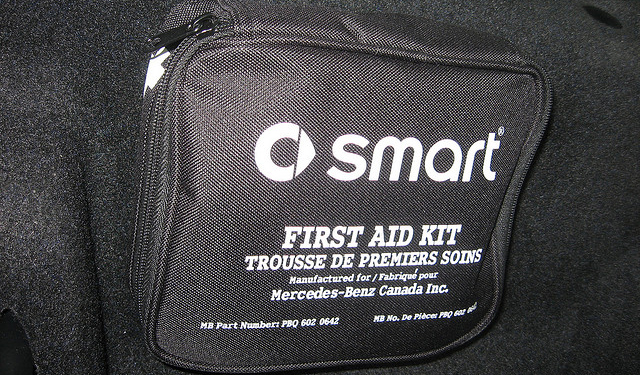 8. Get an first aid kit
First aid kit should find its place in every vehicle and when preparing for a long trip it should be on top of your list. Chances are that most of time you'll be in the places where any kind of medical help is far away, you never know what could happen and it is best to be prepared. Whether it is small cut or serious injury, first aid kit could really make a difference between life and death.
On the other side you could come by a crash where someone is seriously injured and you could save someone else's life. Whatever the case is, it is better to be safe than sorry. One other thing you should add to your first aid kit, and which you could find very useful in emergency situation, is the fire extinguisher.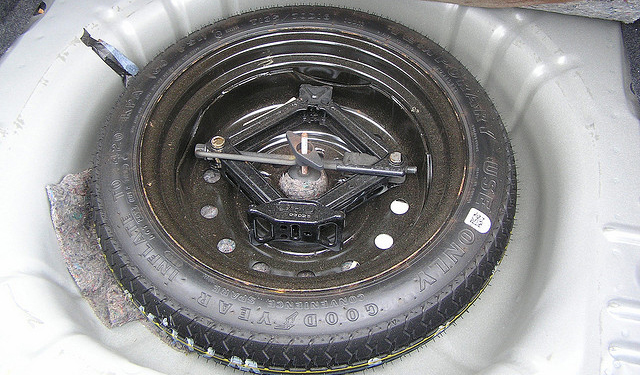 9. Check the spare tire
Most of us don't even know how our spare tire looks like, and lot of people don't check it before they actually need it. Make sure that your spare tire is ready if you're getting ready to cover a lot of ground. Blown tire is a common occurrence and it is best to be prepared. One more good idea is to get a tire repair kit. It is fairly easy to use and it might help you fix the flat tire on the spot.
There are many products to choose from like Fix a Flat which seals the hole and inflates the tire. However, it is best to use conventional tire plugs and inflation product because products like Fix a Flat inflate the tire just enough to get to the nearest gas station. Also make sure you got jack and the lug wrench.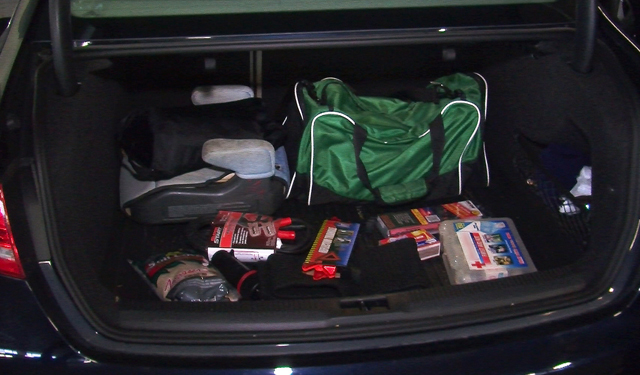 10. Make sure you bring additional supplies
You could make your own list of things that you thing might come in handy. Envision a worst possible scenario, where your car dies in the middle of nowhere. There is no cell phone signal, and you have to take care of yourself and your family.
Logically, first thing on the list should be water, and you should bring at least 2 gallons. It could help you if your car's cooling system loses water, or more importantly, it could help you survive in a hostile environment.
You should also include things like battery lamp, some food, additional can of gasoline, jumper cables, matches and of course some basic tools, in case you encounter a simple problem you can fix. Do not go overboard, but think of all things which could help you out in emergency situation.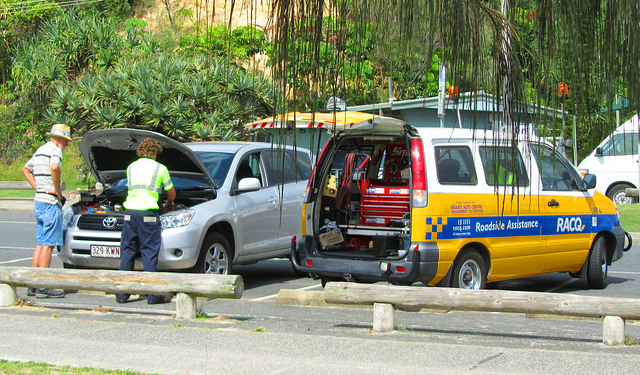 11. Sign up for roadside assistance service
Nowadays there are many roadside assistance services and signing up for one could make a difference between amazing road trip or a nightmare. It is simple to find one and most of them are really affordable. This could save a pile of money in case something bad happens. Problem is that if your car breaks down somewhere far away from any city, even if you manage to get some help, it is going to cost you a lot of money.
Everybody is going to take advantage of your situation, and they are going to charge you as much money as they can. Roadside assistance service is available wherever you live and it will cost you only few bucks a month. Follow our tips, always travel safe and eliminate any chance of anything that could ruin your trip.