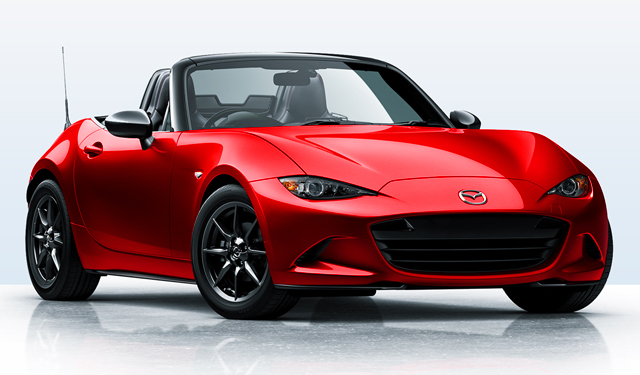 Whether you like it or not, Mazda MX-5 is an icon, and almost a million of them were sold since 89' when it was introduced. There is no doubt about it, it is the most popular roadster in the world. One of the reasons it is so special is that its creators showed the world that it is possible to make an amazing car which is simple and fairly cheap.
Judging by its successor, even though it has some flaws, it should be another success story. New Mazda was introduced simultaneously on three continents, to be more precise, Japan, United States (California) and Spain. MX-5 or Miata, was always made on balanced recipe which guaranteed driving pleasure and of course fun.
Its simplicity and clever weight distribution, as well as weight reduction, ensure good driving characteristics and performance.
One reason for low weight is the soft top which is easily retractable with no mechanical components.
It would be a shame though if we don't see this model with a hardtop, on the other hand, it might rob it of its performance and stability due to added weight.
Even though its predecessors design didn't appeal to some people, this new MX-5 looks much better and it will certainly get more fans.
New platform, which was developed in cooperation with Fiat is one more reason this car weighs only 1050kg, and it should also give this car better performance, since the engine will be mounted behind the front axle. Engines which will be use to power are still unknown, but we'll hopefully get more info at Paris Motor Show.
When it comes to the interior, simplicity prevails, and everything revolves around the driver. It has that Mazda touch we can see in some of the other Mazda models. When it's all said and done, it looks like they followed their roots and hopefully they kept that excitement this car was well known for.
It can be hard to live up to old glory, as we saw from some other cases like Mini, but considering all the evidence, it seems like Mazda has succeeded. They stuck to their originality and that is basically the only way to go when you have millions of enthusiasts all around the world.