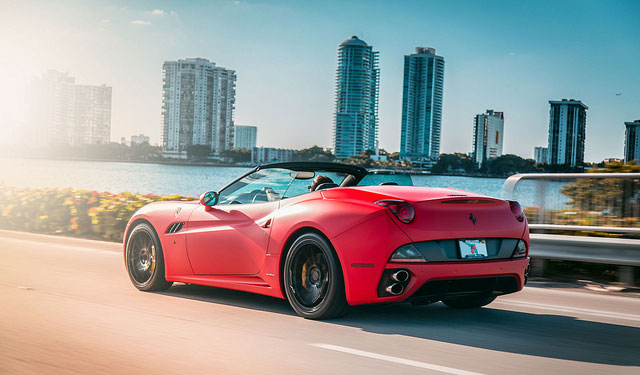 Among all the athletes in the world NBA players are near the top when it comes to making money. This means that they can afford the best cars in the world. Here are their top 11 most expensive choices.
11. Ferrari California owned by Josh Childress
Even though it looks stunning, this is one of the cheapest Ferrari cars. However, that doesn't mean that it is a bad car in any way, it still carries that badge for a reason.
Under the hood there is a 4.3 liter V8 engine which generates somewhere around 450 HP, and that is enough to push this car to 62mph in 3.5 seconds, which is still impressive.
Overall it is an easy car to live with, when you step on the gas pedal you get that Ferrari feistiness, while on the other hand when you want to cruise you can do it without any discomfort.
We already said that it was the cheapest Ferrari you can buy, but it's still not cheap, Josh Childress paid $200K for his ultimate ride.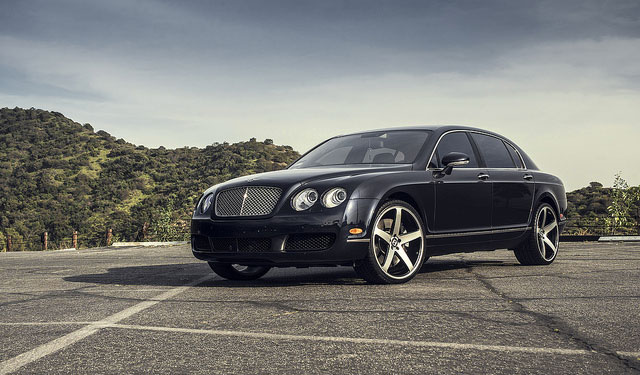 10. Bentley Continental Flying Spur owned by Michael Beasley
Bentley Continental Flying Spur is the bigger version of the GT model and at first look only thing that's actually different is number of doors.
First of all we have to admit that this car is not really a looker, however, wealthy people don't buy it because of its exterior design but rather the comfort and luxury it provides.
Even though it is a pretty big car it does have some impressive performance numbers. It will reach 62 miles per hour in less than 5 seconds mainly due to the incredible W12 engine which develops over 600 HP. It is very comfortable for the passengers, but on the other hand it is somewhat a driver's car also. Michael Beasley paid well over $200K for his.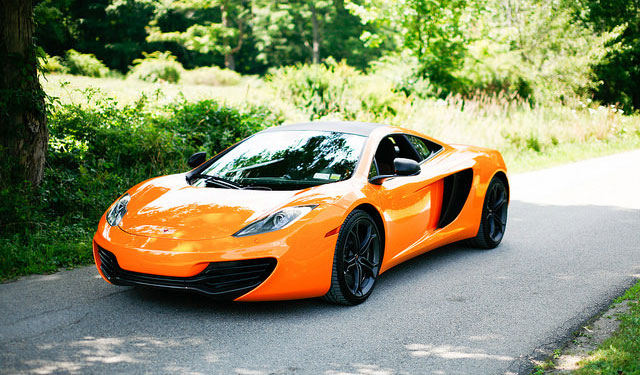 9. McLaren MP4-12C owned by Dwyane Wade
Before we get into any details let's just mention that Dwayne Wade owns not one but two McLarens MP4-12C. When this car came out it was one of the most technologically advanced cars on the planet.
Its advanced suspension ensures amazing cornering, but it also keeps the ride smooth and comfortable, while the advanced traction control makes sure it stays on the road regardless of weather conditions.
Its turbo charged 3.8 V8 engine pushes it to 62 miles per hour in less than 3 seconds and it gives it the top speed exceeding 200mph. It is truly amazing car inside and out, but it lacks that something, the x factor, its main competitor the Ferrari 458 possesses. These two cars cost Wade $240K each.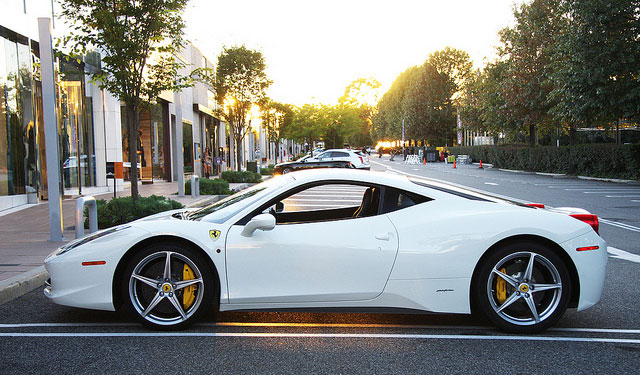 8. Ferrari 458 Italia owned by Kobe Bryant
As we mentioned in one of previous articles Ferrari is very popular among wealthy people, mainly because they are a status symbol which crowns their success.
Ferrari 458 Italia is one of the best driver's cars on the planet and people buy them just because of that reason. It is powered by V8 engine that generates well over 550 HP and that's enough to get this car to 62 miles per hour in 3 seconds.
Even though it might not be the fastest car in the world with a maximum speed of just over 200 mph, the way this car is set up will give you the best possible driving experience. This car set him back over $250K.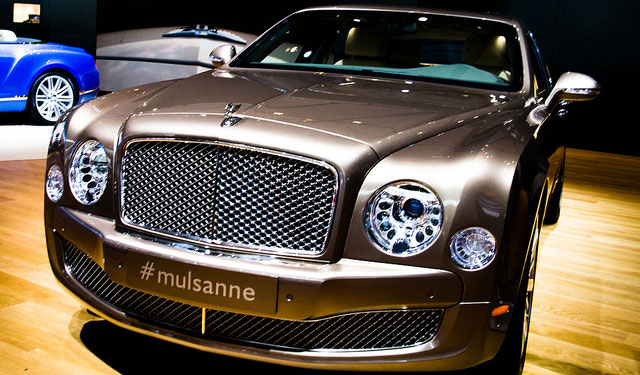 7. Bentley Mulsanne owned by Dwight Howard
Bentley always offered top level luxury in all of their cars, and in celebrity world they are a proffered brand. Bentley Mulsanne offers level of luxury that can only be found in couple of other brands.
It is a car that you need a driver for, but even if you decide to get behind the wheel you'll be surprised by its agility and performance.
This car is equipped with a V8 6.74 liter engine that's also equipped with two turbos giving it the power output of over 500 HP. It will reach 62 mph in under 5 seconds which is impressive for a car of this size. Its maximum speed is just under 200 miles per hour. Dwight Howard paid over $300K for this car.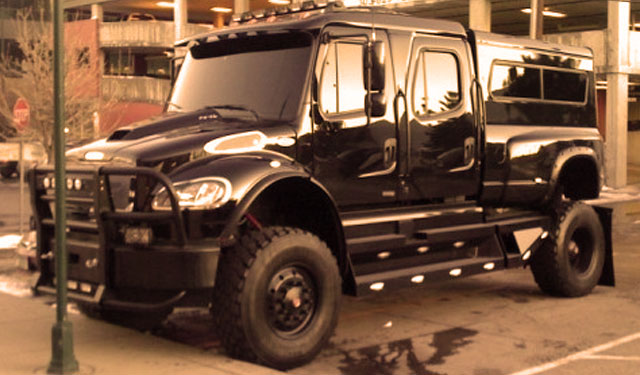 6. Freightliner owned by Chris Andersen "Birdman"
It is a general knowledge that NBA players like to modify their cars, but Andersen really took it over the top. He got a custom truck which is actually based on big rig, and as you can notice from the photo, it is really a monster.
Some think that it is plain crazy while others like it because of that Southern flavor, whatever the case is, it is definitely unique and it did cost him a lot of money.
Truck of this size doesn't come cheap even in its basic form, but when we consider the amount of modification this truck endured, it is safe to say that Birdman paid a small fortune for it. It is estimated that he spent around $400K on his ideal truck.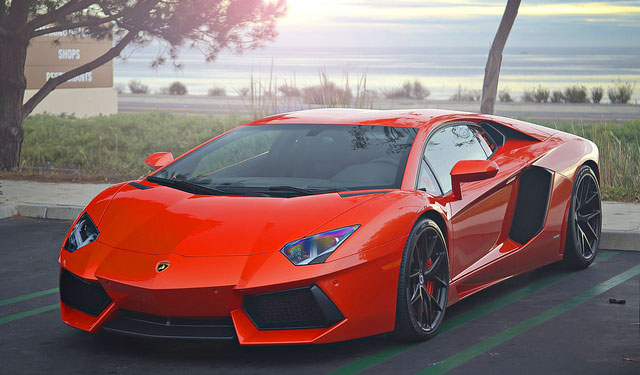 5. Lamborghini Aventador owned by Kobe Bryant
When you get to that point that you have enough money to buy a car like Ferrari or Lamborghini, people usually choose one of the two. Not Kobe, he bought both of them.
Just like his Ferrari, Lamborghini Aventador is also close to the top when it comes to performance. It 6.5 liter V12 engine pushes this car to 62 miles per hour in under 3 seconds and it gives it the maximum speed of almost 220 mph.
One thing Lamborghini possesses, that most of Ferraris lack, is that over the top exterior design which is kind of just their thing. If you want a car like this, you have to pay for all that extravagance, and this car set Kobe back over $400K.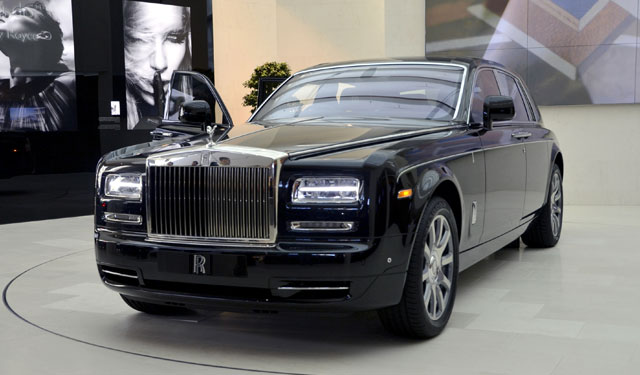 4. Rolls Royce Phantom owned by Lamar Odom
Rolls Royce Phantom is definitely the best car in the world when it comes to luxury and comfort. There is no other car in the world which is more devoted to those two words than this car.
Whether you're riding in the back or driving, this car will spoil you like no other. Interior is top of the line and it is a nice place to spend time in. You can sense the luxury in each detail and even though it costs a lot of money there is no car like it.
It is powered by 6.8 liter naturally aspirated engine which develops around 450 HP and it gives this car decent performance even though it weighs a massive 5800 pounds. All of this luxury doesn't come cheap though, it cost Lamar almost $500K.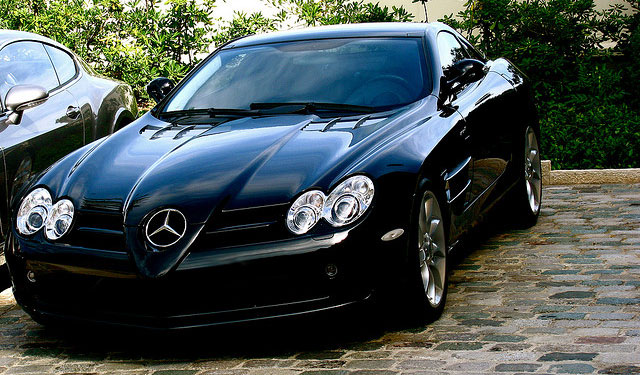 3. Mercedes Benz SLR McLaren owned by Dwyane Wade
This car came up in our articles many times, and it seems like wealthy people just love it. It has unique looks, amazing performance and a high price tag.
Even though it came out awhile ago, it is made entirely out of carbon fiber. Its supercharged V8 engine pushes it to 62 miles per hour in just under 4 seconds and it gives it the maximum speed of 210 mph.
Interior might not be at the same level as exterior, but that's only a small drawback. It is extraordinary car in every way and even though numerous faster cars came out after it, it will always stay unique in its own way. As you might have guessed it is not cheap with a price of $500K.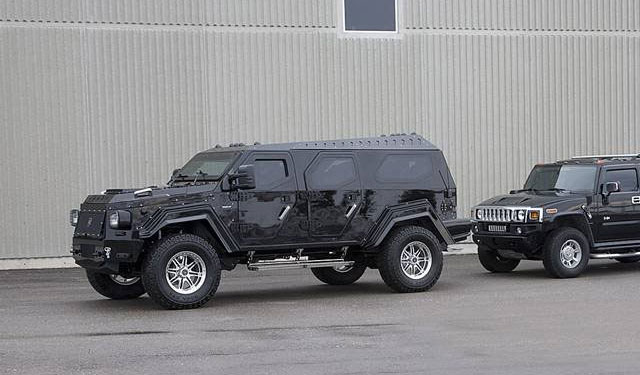 2. Knight XV Truck owned by Dwight Howard
This is one of the most unique vehicles on our list. It is a fully armored SUV which also offers level of luxury you can't really find in this type of vehicle.
It is equipped with V10 6.8 liter engine made by Ford which produces just under 330 HP, but considering its weight of 13 thousand pounds, you can't really expect it to be fast.
It is primarily made for people who want maximum protection with the level of luxury you can only find in some luxury brands like Bentley. Speaking of protection, this vehicle can withstand some serious punishment due to the impressive layers or armor. All of this doesn't come cheap and Dwight Howard paid over $600K for his Knight XV.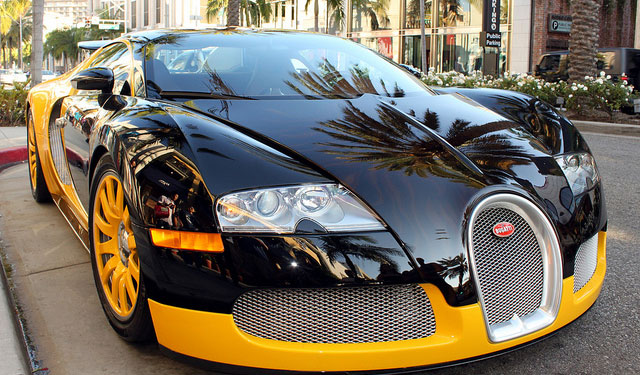 1. Bugatti Veyron owned by Derrick Rose
Here is one more car which is insanely popular among wealthy people, It might be due to the price tag, or the performance which was unsurpassed for awhile.
This car is a true engineering masterpiece which is powered by W16 engine that produces over 1000HP. This monster is basically the final product of two engines put together.
To give it this amount of power, they had to equip it with 4 turbo chargers and 10 radiators to deal with all that heat. This car has one issue though, it's not really that appealing. There are numerous cheaper cars which look 10 times better. Derrick Rose's Bugatti Veyron set him back $1.7 million which even for him isn't really a small amount of money.