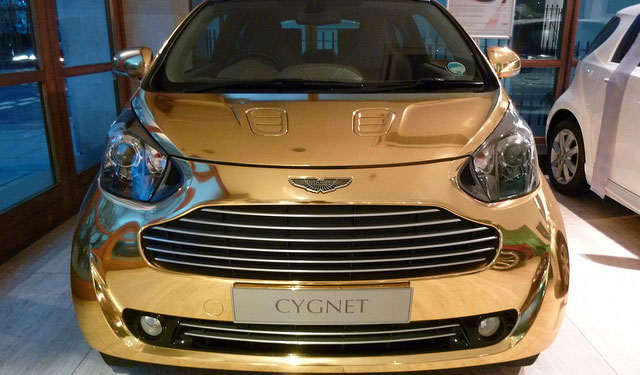 Couple of years ago we had a chance to see a small city car come from Aston Martin which was mainly based on Toyota iQ. This was their way to improve their overall mpg, but their solution wasn't very successful to say at least. So what went wrong here, why was this car such a bust? Well, the problem is that they didn't think it through and they didn't put in their maximum effort.
Idea of a small luxury city car is not bad and it was successful in certain cases but how did Aston Martin manage to ruin the whole thing. First of all, Aston Martin Cygnet wasn't really a good looking car, needless to say that it was too small and too expensive.
So what could've they done different? Well they should've made a small hatchback whose main purpose would be to be practical, good looking, and to make women look good.
Nevertheless, a car like this shouldn't cost insane amount of money, like Aston Martin Cygnet did (almost 50 thousand dollars), even though it was aiming at people with deeper pockets.
Expensive production process, paintjob, and insanely expensive options are not something that should be implemented in a small city car like this.
Design is something that does not cost a lot, and it is something that basically makes a world of difference. It would also be nice to see something refreshing come from Aston martin to kill that monotony which is present for quite a while now. To most car enthusiasts which are not necessarily Aston Martin enthusiasts, all of their models look alike, and even though this might bother some of their followers, it is completely true.
This does not mean that they look bad, all of their models look stunning, but they look like the same, and that is the issue this company should address. So, a small car like Cygnet was a perfect chance for them to make a different appealing car which would also be economical when it comes to fuel consumption, or in other words, a popular solution which would be a permanent solution to their mpg issue.
When it is all said and done, it is not hard to make a car like this especially if you are a company like Aston Martin which has unlimited resources. Hopefully Aston Martin Cygnet successor, if it comes, will address some of these issues.