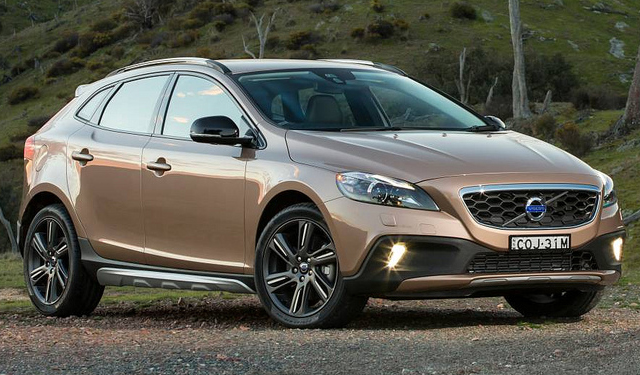 All car companies are developing new technologies and engines which will lower fuel consumption and CO2 emissions, in this article we'll talk about Volvo's new Drive E engines. Their amazing new engine is available on V40 and V40 Cross Country models. CO2 emission of new Volvo V40 D4 with manual transmission is only 85g/km, which is unreachable for competition models in the same class.
"V40 D4 offers top driving experience with massive 80 HP of additional power compared to the rest of the models in the same segment, but with equally low CO2 emissions. That's another proof that Drive E engines are basically a new dimension of enjoyable and efficient ride," said the Michael Fleiss, the vice president of Volvo's engine department.
Volvo V40 is going to be equipped with two engines from Drive E family, gasoline turbo engine which develops 245 HP and with turbo diesel engine D4 which develops 190HP.
All the power is going through the 8 speed automatic transmission. Add amazing throttle response and sporty sound to the combination and fun is guaranteed.
To get the best out of Drive E engines, Volvo paired them with 8 speed transmission and advanced six speed manual transmission. Models equipped with automatic transmission also have gear paddles on the steering wheel.
Diesel engines with innovative i-Art technology
Turbo diesel D4 model develops 190 HP and 400 Nm of torque by using the innovative i-Art technology of injection. It is using the return information of injection pressure on each fuel injector instead of using one pressure sensor for all injectors. This technology allows constant overview of the pressure enabling adjustments in each of four cylinders.
Each injector has a small computer which constantly checks the pressure. Thanks to all the info, I-Art ensures that there is an ideal amount of fuel in each cylinder. D4 engine has additional elements like twin turbo charger, lower friction and smart cooling system which helps the car warm up faster when it's cold.
Fuel consumption in Volvo V40 D4 model in unbelievable 3.3 l on 100 km with CO2 emissions of 85g/km while the same combination of engine and transmission on Cross Country model consumes 4 l on 100 km with CO2 emissions of 104 g/km. First Drive E engines were presented in autumn of 2013 under the name VEA- Volvo Engine Architecture. Since May of 2014 all Volvo models except the XC90 will be available with Drive E engines.