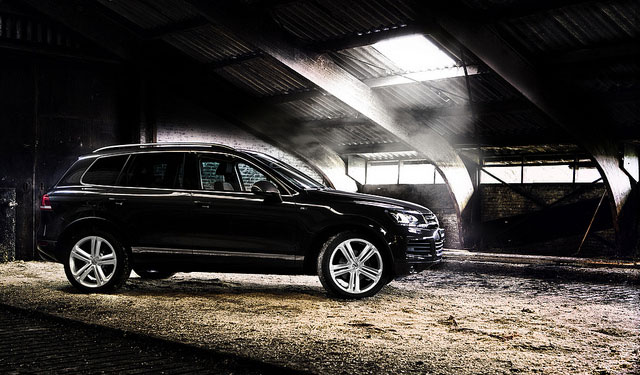 A German company is well known for making cost effective cars. So of course this is also the case with this one which is basically a cheaper version of Porsche Cayenne. Touareg is the first luxurious SUV produced by the company. In This used Touareg review, we're going to cover all the bases, so you get the better idea of how it is to live with one.
Since it was their first step on the established SUV market, Germans reached out to colleagues from Porsche. Partnership significantly decreased production cost witch made both sides happy. Although it was actually supposed to be a base for more exclusive Cayenne, it showed itself much better off-road and due to the fact that it is lot cheaper it drew attention of buyers.
Because of its capabilities and undeniable quality, the car received numerous awards from prestigious magazines. The best version, according to writers, was the 2.5 TDI with Tiptronic transmission (automatic with ability to override manually).
Known Issues
Worldwide, most successful was the 5 liter V10 diesel version witch sold faster than the speed of light, and some customers even had to wait for up to a year for the new SUV.
The biggest problem when it comes to these engines were camshaft failures which are pretty costly.
2.5 TDI version didn't have any big issues but water pump could cause trouble occasionally and tiptronic gearbox would put too much pressure to the engine due to some valve problems. Air ride suspension was a big plus for all the models, but with 5 to 7 years of use it showed vulnerable to corrosion.
Servicing the brakes often is a must since the car weights two tones. Hydraulic steering system caused many headaches to the owners also. Hydraulic hoses tend to brake which then further caused steering difficulties, and yet the most annoying issue was the noise that when turning steering wheel. Even though we tried to dig up more issues in our used Touareg review, there simply wasn't any.
Safety
Safety of passengers is at high level apart from a minor seatbelt issue. Safety of pedestrians on the other hand, got only one star on EURO NCAP test but that is not really the surprise since we are talking about SUV here.
Engines
The Touareg has four sets of petrol engines alongside with three sets of diesel ones. Petrol versions are 3.2 liter V6 238HP, 3.6 liter V6 276HP, more powerful 4.2 liter V8 306HP and the beast 6.0 liter V12 with 444 of HP. As of its diesel compatriots we got 2.5 liter R5 172HP, 3.0 V6 222HP with most powerful being 5.0 liter V10 with 309HP.
Gearbox in all of the models is 6 speed automatic but two weaker diesels can go manual as well. Fuel consumption is about 15l to 100km for petrol and 10l for diesel versions, and of course with more powerful versions you could burn as much as you can.