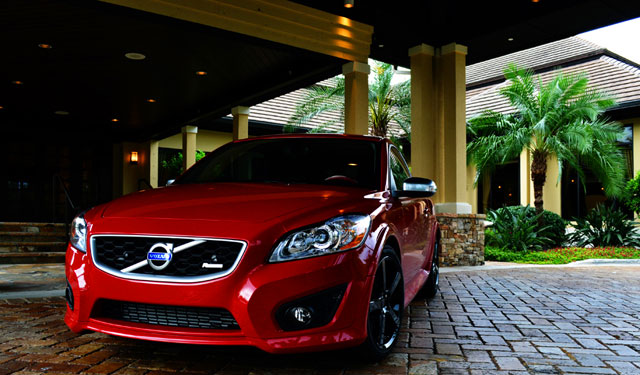 Over the years small family cars looked pretty dull and boring, but not every compact fits into these categories. We are not talking about performance or reliability, we're talking about design which doesn't differ much between models. Of course, there are few examples, with one of them being Volvo C30.
This compact coupe was presented in 2006 and it was in serial production up to 2012. Model was also redesigned in 2009. The car was inspired by sedan Volvo S40, and it shared engines and technology with Ford Focus and Mazda 3. Classifying model as "compact" in this case doesn't make much sense because of its length which is 425 cm.
Interior
Even though it is longer, interior is not much different compared to for example Volkswagen Golf. Young couples who care about style will find this model interesting.
But as soon as they start a family, they will have to go shopping again because C30 doesn't have much room. Apart from that, interior it pretty standard. Maybe it won't blow you away but it certainly won't disappoint you.
Interestingly, even though the car is from Volvo, the vehicle is made in Belgium and it runs on 4 cylinder unit which comes from Ford, while the diesel version is produced by Peugeot.The Swedish origins are established by a 5 cylinder engine which proved itself to be troubling, so we would advise you to stick to 4 cylinder version.
Equipment
Regarding equipment, air conditioning is there, so is audio system, parking sensors and in some instances even seat heaters. Navigation is not that good because it is not precise and it's very slow, so if you can't live without it, don't get it, better install newer one.
Improvements
Volvo is very committed when it comes to safety, so even in short lifecycle of C30 they continuously improved it. In 2007, the Swedish company redone the brakes, steering wheel was the subject in 2008, a year later the brakes were revisited once again, in 2010 they tirelessly worked on transmission, 2011 was the year of bodywork and at last inspection in 2012, Volvo made some improvements on lights.
Engine
The version we prefer is 1.6D which is very reliable and economic, a car runs on 4 cylinder diesel unit which produces 109 of HP and a max torque of 240 nm. Gearbox is manual consisting of 5 speeds. 0 to 100 is accomplished in 11.8 seconds and maximum speed is 190 km/h, which is pretty decent for car in this class.
In general, Volvo C30 is reliable car which deserves a recommendation. Don't be scared with the number of improvements on the car, as it only shows dedication and support to the customers. Car is very solid and worth your chance.