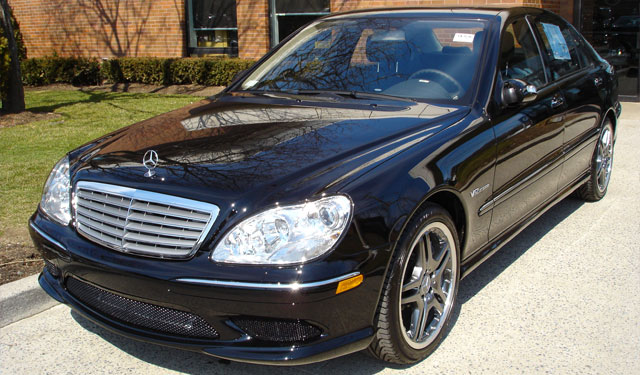 Just about every single car from Mercedes is a story for itself. Not everybody can afford it, but when the Stuttgart based company announces new one, everybody is anxious to see it. Of course, a new car from S class is always pretty expensive, but if you are willing to wait a bit you will see that a luxury can be affordable as well. In this used Mercedes S Class review we'll try to cover all the aspects of owning one, as well as some other things you probably didn't know about.
Roots
First editions from Special Class or "Sonderklasse" came out in early 50s, but many people are not familiar with this because the name didn't appear on the car up until 1972. Ever since then, every new model brought us something new and original. Whenever the Germans announced premiere of the new car, rival companies had to pick up the pace.
How advanced some of the systems really were, we can tell from the fact that even today you can't find them at lower class cars. That is the case for the model that we are presenting today, which came out on the market in 1998.
Innovation
Starting an engine without a key, adaptive cruise control, massage seats, mirror indicators and Distronick system, which gives you a warning if there is a possibility of impact are features that we never saw, before this generation came out. So if you want luxury at lower price W220 is for you, but be sure to check everything before you purchase it.
Possible issues
As you might have guessed yourself, this is definitely the most important part of our used Mercedes S Class review. The German company is known for making very expensive cars, so the same can be said for parts.
We will name just a few of them which can cost a small fortune you are not careful when buying.
Electronic mirrors often have power issues, rear windshield sometimes just refuses to work or you can have air suspension leakage problems, also registration and insurance can be quite expensive in some countries. Diesels might have some separate issues, so make sure that you acquire service information.
A lot of things can go wrong in couple of decades old car, so we repeat that you better examine as much as you can. The engines are very reliable and you shouldn't have many problems there, but if you run into a gearbox issue it could cost up to 2000 Euros. Also check any traces of rust because older cars more often than not have these problems. Those are the main issues you should pay attention to, of course you should do your inspection thoroughly.
Engine
W220 has a lot of variations, from 2.8 liter 201 HP V6 all the way up to 6 liter 604 HP V12 with automatic gearboxes of 5 and 7 speeds. Again, Mercedes is at the top of their game when it comes to engines, so there is not much else to say.
Conclusion
All in all, we can say that the W220, alongside with joy and excitement brought us many innovations which are still in use in many cars around the world. This is the reason why even today we can see so many of them in the streets. If you have a little bit more cash the best version is probably S320 CDI, while the dream of most customers is S500. If you decided to buy one, we certainly hope that this used Mercedes S Class review will guide you well.