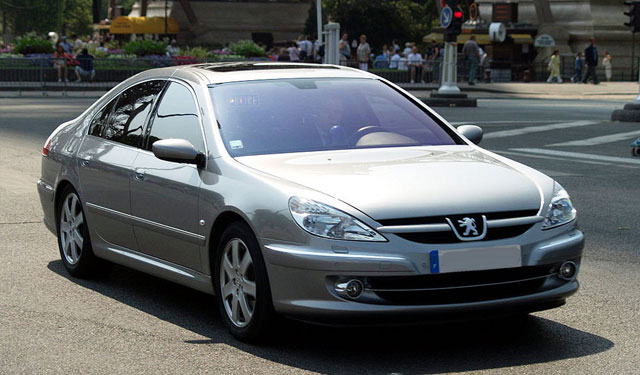 Demand for luxury vehicles on European market is dropping and prices of sedans like 607 are getting quite low. This car brought us many improvements and technological advancements compared to its predecessor 605, increasing the status of the company.
All equipment packages included air conditioning, CD player, power windows, tire pressure monitoring system, eight air bags, special anti-theft lock and remote control locking. So, even the pickiest of customers should be satisfied. The 607's sheer amount of space, combined with huge trunk, very solid selection of engines and high level of comfort should make your choice easier.
Despite everything above, the car didn't establish itself on European market as one of the best in class. Truth be told, it was used in France for social services, most notably police but that simply wasn't enough for a successful story on the market.
Potential issues
Design was different and not something that customers were used to, compared to other cars in the class, mostly from German manufacturers.
Also many small issues with electronic systems spoiled that high class feeling. One of those are adjustable seats, which made it hard to find most comfortable position.
But if you see this as a major problem, just avoid versions older than 2003.
Other than that, you could occasionally encounter problems with power windows or signal lamps for air bag and windshield wipers. Indicators which tell you that doors are open tend to stay on, even though that is not the case. Luckily, the issue was often about short circuit on power lines which is easily solved.
Neglected DPF (Diesel particulate filter) is one of the mostly encountered problems with cars that are used primarily in city, so make sure to clean it up regularly. Because of the flawed ABS systems and damage on fuel input with diesel engines, certain number of cars were withdrawn from the market.
Also, weight of the 607 was the cause for increased wear of brake discs and pads, so we would advise you to inspect all of the mentioned above before purchasing.
Engines
Most of the people went with diesel engines since petrol versions were not really an economical choice. Gasoline editions are in the range from 2.0 liter 16V that produces 138 of HP to 3.0 V6 24V with 211 HP. Now, when it comes to diesel, all versions are 2.2 liter varying between 110 and 170 of HP, with one standout model of 2.7 liter V6 204 HP. You will burn somewhere between 9.6 and 10.5 liters per 100km, and when it comes to diesels, consumption will be in the range of 6.6 to 7.3 liters.
At the end of the day, comfort, a lot of space, high class, various equipment choices and considerably lower price than the competition give the Peugeot 607 a recommendation by itself. But small electronic issues, troublesome brakes, troubling ABS system and high fuel consumption with its petrol compatriots shows you that there are pluses and minuses when it comes to this one, so do your math and decide.