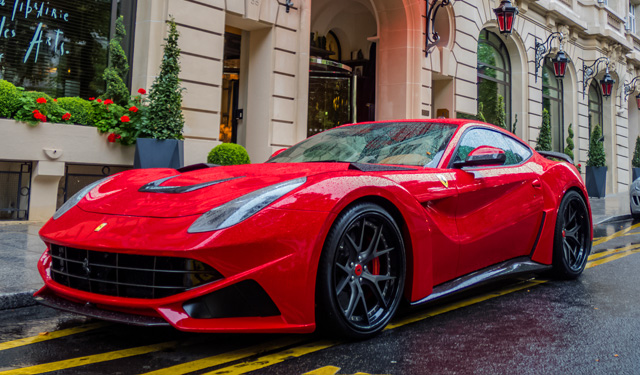 Ferrari is definitely one of the best car companies in the world, their cars represent success and it doesn't matter how old you are, you probably dream about getting behind the wheel of one. Besides their superiority when it comes to production cars, they are also one of the companies with a richest racing heritage.
However, did you ever ask yourself what does it take to build a car like Ferrari? Well, it takes a lot, best materials, and of course best workforce. Believe it or not, they also use one more piece of engineering to better their models since 2012, their state of the art simulator. It is basically the most advanced video game which helps them in the production.
It is not there to replace real life testing altogether, but it does help them to adjust their cars to give their future customers the best driving pleasure possible.
Powerful processors and computer software enable them to test and change various components and aspects of their future cars.
They simulate everything from mechanical components to electrics, suspension and aerodynamics. They can choose to test their cars on any track in the world, but they can also test it on mountain roads Ferrari test drivers use in real life.
Electro hydraulic platform is the heart of the simulator on which Ferrari body is mounted with everything besides the mechanical components. Powerful speakers are mounted on the back to give the real life impression of that recognizable Ferrari engine roar.
Three hydraulic arms move the whole body around and reproduce all the physical movements just like in the real life. When it comes to visual impression, there is a canvas on which three projectors project the almost perfect image. The whole system can actually work without the driver, but humans are irreplaceable in certain situations.
Even though their simulator gives a realistic impression of driving a real Ferrari, it is still not the real thing, and it takes quite a while to get used to this machine. Their test drivers had to take special training to make the simulator useful, and to be able to actually compare it to the real car. They are one of the top car companies in the world, and this kind of approach to innovation is one of the reasons.