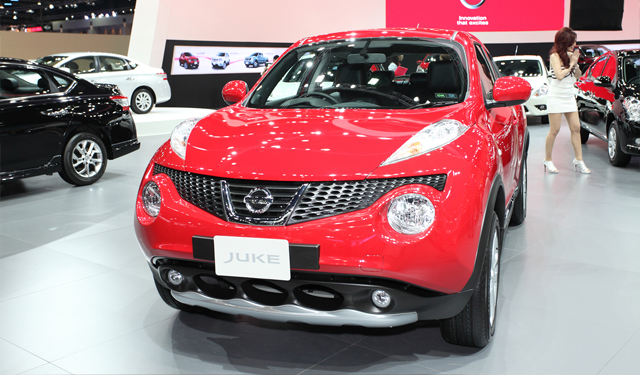 This car is great because it's so different from other cars, and still it's one of the most comfortable city cars. It is high of the ground which makes driving easier and it's fun like a Friday night out. However, it has its drawbacks like a small gas tank and lack of space on the back seat.
Those are some of the negative impressions, but if you compare it with typical city cars, none of that counts because it is one of the best. It is great form the city because it's , as we already mentioned, high of the ground and it has a lot of trunk space.
Its driving position makes it fun and that's one of the things that no other city car offers.
Gearshift is position similar to racing cars, and shifting is a real joy.
One more disadvantage is that you can't adjust the depth of the steering wheel and some people might not be able to find their perfect driving position.
Nonetheless, driving position is one thing that separates this car from the rest, as well as seats which are pretty good. Let's not forget that the new Juke has been redesigned which made it even better.
Front and back have barely been changed. The most noticeable are the LED daylights and the new possibility of personalization. Interior and exterior can be personalized and each Juke can stand out in the traffic.
Now we come to the most important part- its engine. 1.6 liter gasoline engine used in Juke hasn't been the best solution, so it's replaced by the 1.2 turbo gasoline engine which develops 115 HP. Turbo doesn't make it a sports car, but it really offers driving pleasure. It has six speeds and you can feel the power even at low RPM.
There is also 190 HP 1.6 turbo gasoline engine which can be paired with all wheel drive and CVT transmission. One more excellent feature of this car is panoramic roof which also contributes to the driving pleasure. Juke is definitely the most exciting city car which also has a good trunk space after the redesign.
You can feel the quality, Nissan used the right materials and none of the components give you that cheap impression. So, for everyday chores, and trips from home to work and back, Juke is the perfect vehicle and we certainly recommend it. It might not be so easy on the eyes for everybody, but for those that want to stand out and have a different car, Juke is the perfect solution.