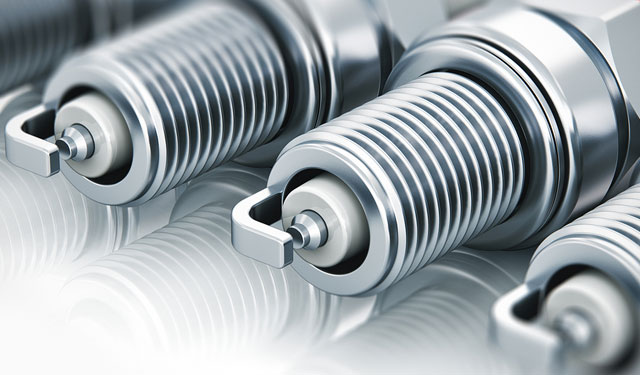 Believe it or not Bosch is one of the most important companies in car industry. They were pioneers when it comes to many technologically advanced components we use today, and they are keeping the same pace with new products which make cars of today more efficient and more environmentally friendly. Every single car company today uses Bosch parts and components, and considering the importance of their role, it is going to stay like that for years to come.
Highly efficient spark plugs
Bosch developed highly efficient spark plugs which will keep up with modern gasoline engines. Thanks to the newly developed isolation, these new spark plugs resists to the chamber pressure of up to 250 bar. By using new ceramic materials they also improved the power. These new spark plugs basically ensure better air fuel combustion which ultimately results in better fuel economy.
Aerotwin Plus wiper blades
By combining 4 adapters and 15 different lengths of wiper blades Bosch can basically make 100 different combinations which fit numerous vehicles.
By using the new concept multi clip, each wiper blade can be fitted on 10 different mounts. This enables them to cover much more makes and models, and they lowered storage costs for many retailers.
Aerotwin is their new rubber compound which allows optimal efficiency at all weather conditions, it also doesn't leave any streaks and their life span is prolonged.
New copperless brake pads
Copper has been used in brake pads for better heat distribution, but copper can also be bad for environment. That's why some of the states in US are trying to influence manufacturers to use less copper.
Even though there is no pressure in Europe, Bosch decided to make more environmentally friendly brake pads. Besides the fact that they are better for our environment, they also offer top level performance, whether it's continuous use or hard braking.
New halogen headlight bulb
Their new headlight bulbs are 120% stronger than conventional halogen bulbs. They improve visibility significantly making it easier for the driver to spot a potential dangerous situation at dark. Compared to conventional bulbs, they also offer better visibility in all weather conditions.
These 4 products are a perfect example of Bosch's dedication for improvements in automotive industry, they might not be the most complicated components they came up with, but nonetheless, they will benefit everybody.