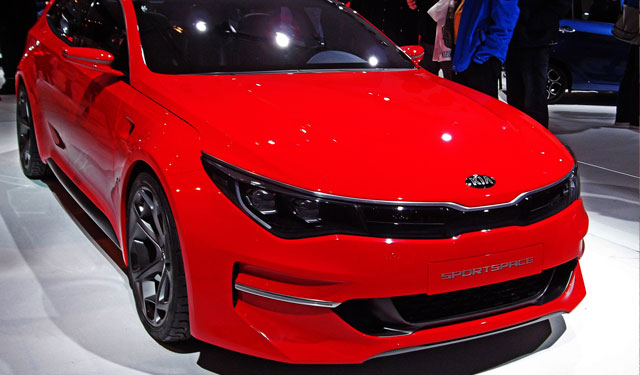 We all remember those times when Kia made terrible and unreliable cars that were driven by people who really didn't have any other choice. However, those times have passed and Kia made a drastic change more than a decade ago.
Their goal was almost impossible but they managed to achieve it. The whole change happened more than a decade ago and they started by introducing quality cars with unmatched warranty.
Little by little, they gained people's trust and nowadays they are competing with some of the biggest names in the car industry. They raised their quality levels significantly, but in the last couple of years, they also focused on design creating cars which can compete with brands like BMW when it comes to appeal.
Their latest concept is stunning to say the least. It is named Sportspace and it is definitely the prettiest Kia ever created.
According to their main people, this car main intention is to ensure maximum comfort for long trips and to minimize stress as much as possible.
Kia Sportspace is a spacious and functional car which also performs well, and it does all that without sacrificing the economy Kia is well known for.
As you can see from the photo, as well as video, this is very good-looking car which is made for people who like to take long trips, as well as practical cars, and who don't like to sacrifice style and looks. That's what management is claiming, but let's take a look at this car objectively.
As we already mentioned Kia accomplished a lot in the last years, and they gained massive market, and most importantly people's trust. They did focus on the design aspect in the last years and that gave them even better results, so what does all this lead to?
Well, it means that Kia is entering premium segment which will offer everything imaginable. By everything imaginable we mean awesome engineering, top level technological capabilities, and now, stunning design which can compete with the best.
Even though they might present it as just another car, lot more is brewing underneath. They accomplished a lot and they are going all in. Judging by what they have to offer, success is inevitable, needless to say that they deserved it.