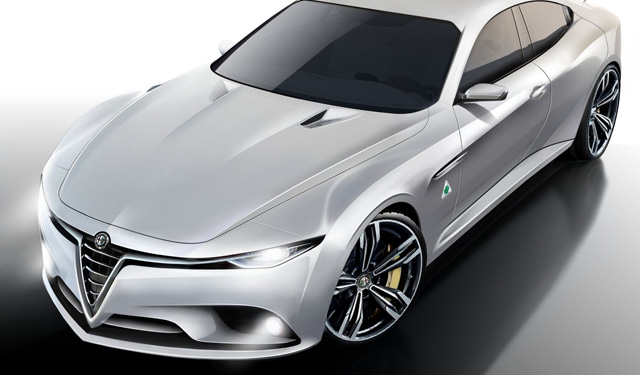 Alfa Romeo is one of those brands that really stick with people. They might not be perfect, but they certainly manage to get a group of followers like no other brand. Alfisti have been waiting for this moment for a long time, pretty much as every other car enthusiasts. New Alfa Romeo Giulia is coming in June next year according to Alfa's main people.
After years of anticipation we are finally getting a saloon from Alfa with a rear wheel drive. However, we still don't know any of the info regarding powertrain, performance or anything else.
One other thing came up for discussion after the LA Auto Show and that is the Giulia name. According to some info new Alfa Romeo sedan might be carrying different badge than we previously thought.
As we already mentioned there are some speculations regarding its segment, previously all the info pointed to the same segment as BMW 3 series, but according to more recent info it is probably going to go up a notch.
When it comes to design we got some rendering to get the idea of how the new Giulia might look like, whether it's going to look as stunning as in some of the renderings, we'll have to wait to see that until June.
In case you're looking to buy a new car, and you're looking for something that stands out among the sea of soulless saloons, you might want to wait until next year. If this car follows the steps of its predecessors the 159 and 156, we'll probably get another timeless design. Considering the fact that this is one of the models which is supposed to revive Alfa Romeo, every aspect of this car is supposed to be on the top level.
After long anticipation, numerous rumors and renderings we truly can't wait to get behind the wheel of Giulia, and even though we had to wait for a good number of years for it to come out, it is most definitely going to be worth it.