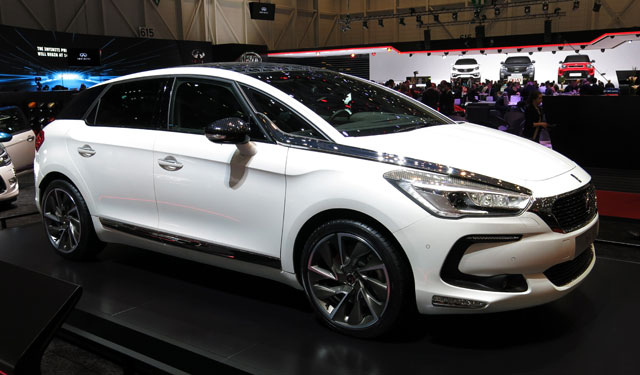 Luxury brands of some of the most popular car brands in the world like Toyota's Lexus, or Nissan's Infinity have reached the global success. There is one more brand though that has nothing to do with Japanese cars, which wants to do the same thing, and hopefully reach the same level of success.
That newly established goal is Citroen's dream. They are trying to make the luxury brand out of their DS series, and judging by their uniqueness, they are probably going to succeed. If we take a look back, Citroen wasn't a mainstream car, they had their own unique ideas which they followed through, and ended up with models like CX which didn't resemble any other car on the road in any way.
As the time passed, they lost some of their magic, and they had to turn to mainstream models just to sell more cars.
With the new DS brand they might be going back to their original ideas. DS5 is going to be their first model in the new game, while some of the other DS models are still going to keep the Citroen badge.
As you can see from the photo, DS5 is an attractive car and it does not follow the standard norms of the car industry.
It is basically redesigned Citroen DS5 with a new badge. Even though there might not be a lot of change on the exterior, interior did see a lot of change, and lot of the switches have been removed to create the sleeker more user friendly surrounding.
Lot of the functions are operated through the main touch screen, using similar concept as Golf R touch. It also has massaging seats, ambient lighting, advance audio system, etc. New DS5 also offers a high level of safety with some of the most advanced electronic assistance systems.
When it comes to the engines, there will be one turbo charged gasoline engine which develops close to 170 HP, two diesel engines with 120 and 180 HP, and one hybrid version which develops 200 HP and which is also paired with all wheel drive.
When it is all said and done, DS5 is definitely a nice car, but it still doesn't offer anything we haven't seen before. It does have a unique background none of the luxury brands have, but will that grant it success, only time will tell.