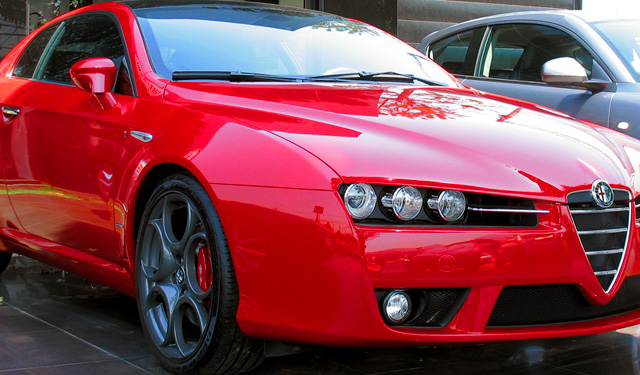 Alfa Romeo is one of the gems when it comes to Italian car manufacturers and they made their share of masterpieces over the years. However, its reputation got degraded in last two decades because of the claims of poor quality. Is that claim based on experience of many drivers or was it based on experience of few who managed blow the whole thing out of proportion?
There isn't a clear answer to that question, but some drivers still try to avoid Alfa just because of this reason. However, on the other side Alfa Romeo has group of followers like no other brand and more and more Alfa drivers are claiming that their cars have no issues with quality. As a matter of fact, with a regular service they proved themselves as extremely reliable.
There might be some issues with electrics in some of their models from the 90's and early 2000's, but those issues were minor and easily surpassed.
Even people who recently got their first Alfa claim that all doubts regarding quality are unsubstantiated.
So, we decided to do a little test and we got our hands on two 10 year old Alfas, to be more specific the Alfa 156 1.8 TS and 147 model with a 1.9 JTD diesel engine.
Both cars had decent amount of miles on them, and we managed to add 10000 more miles over the period of 2 months.
Conclusion
In that period we didn't have any major issues with any of the cars. 147 proved itself to be a reliable, practical and economical, which we didn't expect form Alfa, but let's not forget that 1.9 JTD is one of their best diesel engines as we were able to confirm on the test.
When it comes to the 156, it is a great car, it looks amazing inside and out and its 1.8 twin spark engine proved itself as reliable and sporty, however it can be somewhat thirsty, depending on how you drive it.
When it comes to 159 and Brera, both of those cars are on the same level, if not better than their competitors, needless to say that they look much better. All of the engines available are reliable and engineered well. Giulietta and Mito are also well built, but they are only two cars offered by Alfa, besides the 4C, and that is simply not enough. We need some new Alfas to shake up automotive world.
In our little test we proved that Alfa cars, which are of course regularly serviced, can be great everyday cars and they offer great design and good engines, but don't forget that service can be somewhat expensive and spare parts can get pricey. If you can deal with these two issues there shouldn't be anything else stopping you from buying Alfa.