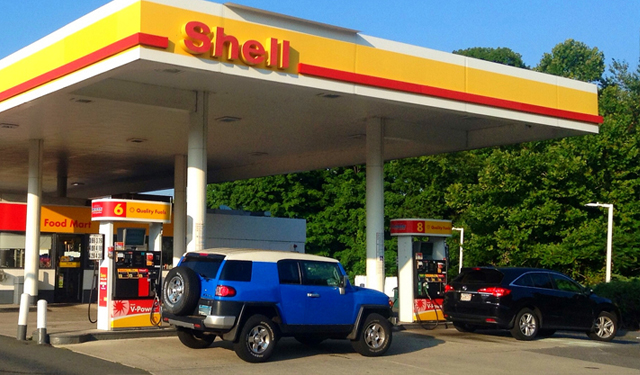 Did you know that there is a fuel out there which could cut your expenses in half when it comes to monthly gasoline bill for your car?
It is not really anything new, European countries like Italy have been using this alternative fuel for number of years and Italy, as most serious, is powering close to million cars at the moment.
Fuel they are using is LPG (Liquefied Petroleum Gas), and CNG (Compressed Natural Gas).
You can convert any gasoline car to LPG or CNG by installing separate fuel system and even car manufacturers are producing cars which can use gasoline and LPG-CNG as fuel.
On average, Liter of LPG cost 50% less than a liter of gasoline. In some countries this percentage is even higher. These systems are not any less safe, they don't rob your car of performance and they have 15-20% lower emissions.
There is one more thing to mention. CNG and LPG have much lower emissions compared to gasoline and diesel engines. So why aren't we using this alternative fuel which has lower emissions and which is 50% cheaper? Your guess is as good as mine.
Only the real car enthusiasts might be familiar with the fact that first internal combustion engines created were powered by natural gas or CNG. However CNG had one big drawback at that time, it was in gaseous state, and that was an obstacle they couldn't go around. On the other side, gasoline and diesel didn't present similar problems. Even though natural gas was the foundation of automotive industry, gasoline and diesel actually got all the glory.
In 1990's CNG and LPG got popular and technology around them started developing resulting in new systems which could convert any family car to natural gas. When we crossed into the 21 century everything got into the higher gear and more and more cars were using LPG CNG and even huge car companies like Mercedes, Audi and Fiat could ignore something with obvious benefits. Now almost every company is producing at least one model which car be powered by one of these two alternative fuels.
In the United States situation is significantly different. Only few companies offer trucks and vans which can run using natural gas, and they need to be special ordered. There are "few" filling stations in United States, but handful of people are actually using them.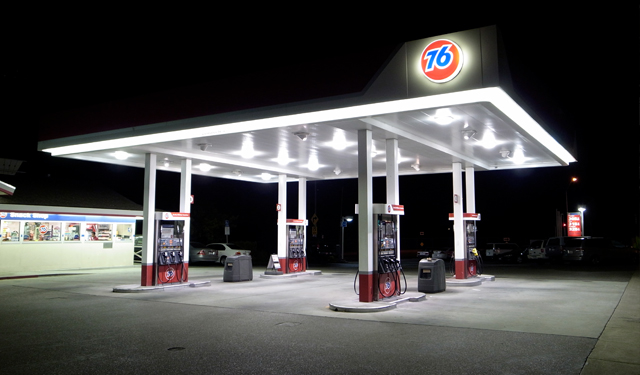 The real question here is why LPG and CNG don't get any media coverage in United States when it has obvious advantages which could benefit average people as well as our planet. Well the answer from the top would probably state that there aren't any filling stations available and that they are expensive to build. However, they are fairly simple to build all that's required is LPG/CNG tanks, and filling station which isn't more expensive that gasoline filling station, it might even be cheaper.
So that answer isn't really containing the real reason. It is not really a secret that big oil companies want us to buy expensive fuel which will get more and more expensive as time passes. Only thing we can do is hope that LPG and CNG will get so popular in Europe that it will be impossible to ignore it and hopefully its popularity will catch up in the US. If you live close to CNG or LPG station you can save bunch of money on fuel, here are some cars which are factory made to run on CNG or LPG.
Audi A3 Sportback G-Tron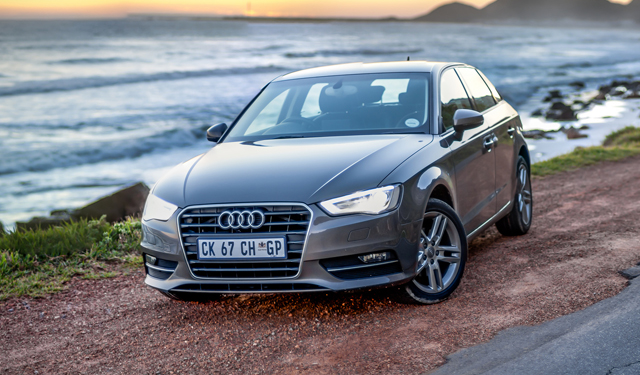 Audi is well known for using latest technologies in their models, this is one of the examples where they used everything that was available to them to make a car which is economic, reliable and practical. They used VW 1.4 l engine which develops 110 HP, which isn't really much, but keep in mind that their main goal was fuel economy. CNG tank is made out of special materials which are light and strong at the same time.
Emissions when powered by CNG are 25% lowered compared to the gasoline. When it comes to fuel economy, this car will take 3.3 kilograms of CNG on 62 miles, or if you are driving on gasoline it will get 47 mpg. Range of this car is 1300 kilometers, when both fuel sources are used. Price of this car is around 33000 dollars, keep in mind that this car will pay itself off shortly. It is a great example of CNG powered car which is cheap to run.
VW Golf 1.4 TGI Bluemotion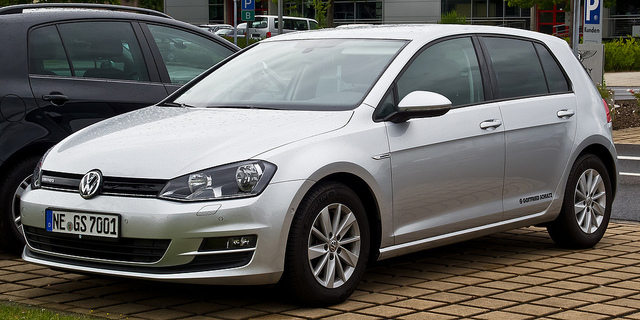 One of the most popular car companies in the world has been producing model which could be powered by CNG-LPG for quite a while, and now one of their most popular models got the version which is powered by CNG. VW is one of those companies which grew due to their models which are mostly focused on people's need, which are practicality and fuel economy.
1.4 Golf develops 110 HP and it is economical whether you drive in on CNG or gasoline. Combined it will take 3.5 kg of CNG every 62 miles, or if you are using gasoline, 46 mpg. This car combines all the practicalities of golf with a benefit of cheap CNG. Price of this naturally powered Golf is around 28000 dollars.
When it comes to their past regarding use of LPG-CNG, they have been successful, but their biggest success was Passat 1.4 eco-fuel which has been presented in 2009. That model has been so successful that it even competed with some of their other popular models which were powered by their famous diesel engines.
Fiat 500 L 1.4 T-Jet Natural Power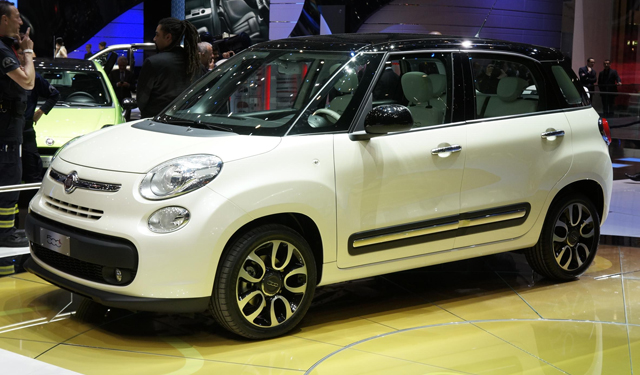 As we mentioned earlier at the beginning of article, Italy is the leader when it comes to CNG-LPG, and they recognized the benefits much earlier that other European Nations. Fiat is one of the biggest manufacturers of CNG and LPG cars and they currently offer 6 models powered by CNG and 5 models powered by LPG. One of those models is Fiat 500L and it costs 27000 dollars.
Its 1.4 engine develops decent 120 HP, but it is somewhat less economical than other cars on list. It will get 26 mpg on LPG, or 33 mpg if you are using gasoline. Needless to say, somewhat increased fuel consumption is compensated by the low price of LPG. Italy is true paradise when it comes to CNG and LPG.
Official numbers state that there is close to a million cars powered by these alternative fuels, however, unofficial number is close to 2 million. Italian people are really enjoying the benefits that these alternative fuels bring, and when you consider 15 to 20% lower emission, it is clear that they are making a difference.
Mercedes E200 NGD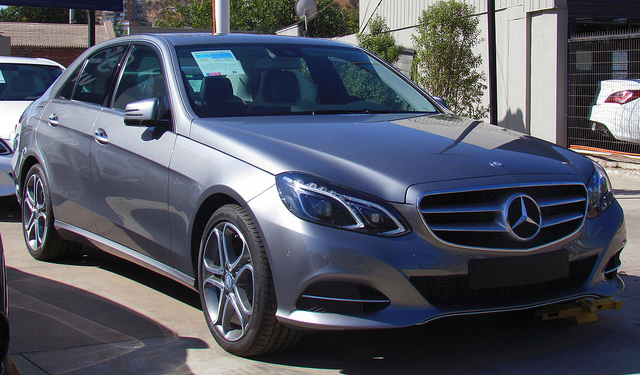 If you are looking for a car which offers more luxury and performance, this car is your solution. It is not the first car Mercedes made that runs on CNG or LPG but it is certainly one of the best. Mercedes started producing these cars intended for taxis and other big companies whose intention was to lower annual costs, and their cars proved themselves as reliable and extremely economic.
Mercedes E200 NGD is an impressive car in every way. It offers practicality, luxury, performance, awesome fuel economy, and low emissions. Its engine produces around 160 HP, which isn't really that much, but it still gives it decent performance. Now here is the most interesting part, this car will take 4.4 kg of CNG every 62 miles or 35 mpg combined on gasoline, and that's really something.
Mercedes made this car for people for people who want ecologically acceptable and fuel efficient car, needless to say that they accomplished their goal. Price of this car is somewhere around 65000 dollars, which for a car like this isn't really that much.
Opel Astra turbo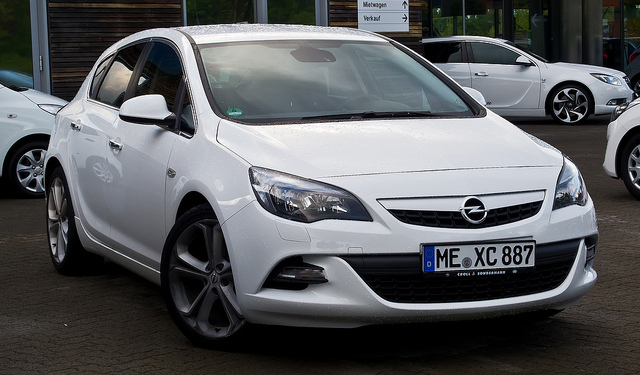 This car came from the car company which is fairly unknown in America, however, they are one of the leaders in Europe when it comes to LPG cars. Opel experimented in the past with CNG and LPG and they quickly became popular among taxi drivers who were looking to lower their running costs. Besides them, huge companies which own a lot of cars saw the opportunity to lower their costs. Now Opel offers 7 cars which are powered by LPG, among which is Opel Astra 1.4 liter Turbo.
It is a great family car which costs around 28000 dollars. It develops 140 HP which is significantly more than Audi, but it is also less economical. Combined, it will get 29 mpg on LPG or 39 mpg on gasoline. Even though it might take somewhat more LPG, it is more than 50% cheaper. Opel decided to power their cars by LPG because there are more filling stations in Europe than for CNG.