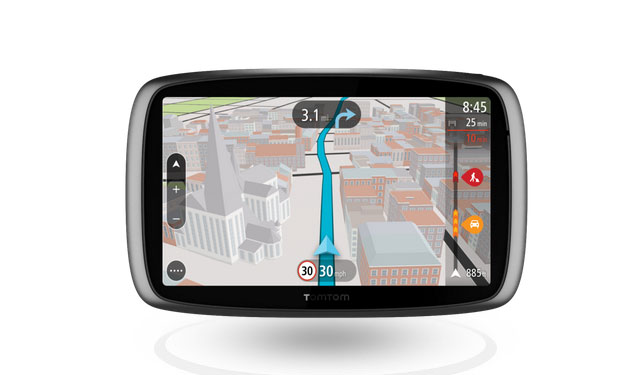 Do you remember those times where your best tool for finding the right address was the map? Thankfully those times have passed and now GPS devices are essential in every car. Even though many cars come equipped with standard GPS's, some of them don't do their job properly. Apps for smart phones might seem like a good idea, but GPS devices are still more reliable. There are numerous makes and models you can choose from, but here are 12 that we think are the best.
12. TomTom GO 600
TomTom has been in this game for a long time, and even though they might not be on top, they still offer some of the best devices which are also affordable.
TomTom GO 600 will set you back around 200 dollars if you can find the right deal, if not, prepare to pay over 250. Main advantage of this GPS device is that it has 6 inch screen with resolution of 800×480.
It does its job pretty good but there are few drawbacks. First thing we noticed is somewhat complicated menu, which is easy to learn, but nonetheless, it is something they shouldn't complicate.
Voice command option still lacks some refinement and it didn't understand some of the commands. On few occasions voice navigation had its own mind and it gave us a bit trouble, but nothing major.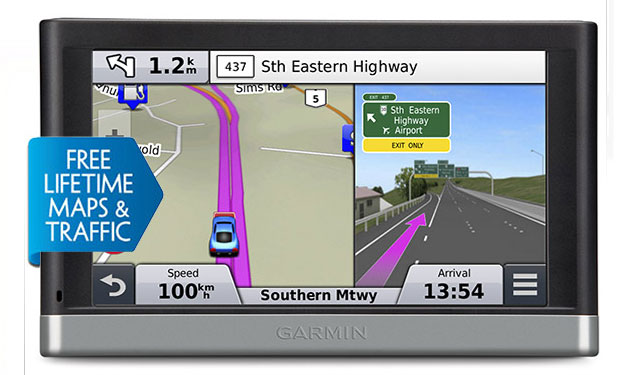 11. Garmin Nuvi 2557 LMT
This isn't even close to the best that Garmin has to offer, but it is still an awesome GPS which will do more than serve its purpose.
It is very easy to use, it is responsive and it still offers some of the options more expensive devices offer.
When it comes to user interface, it is very simple and very easy to use, while its advanced options will help you find everything you need.
Price is also one of the advantages of this GPS, and you can get it around 150 dollars, depending on the retailer. However, keep in mind that it will not do the job of the more advanced GPS devices since it was made to be one of their basic models which would be more affordable.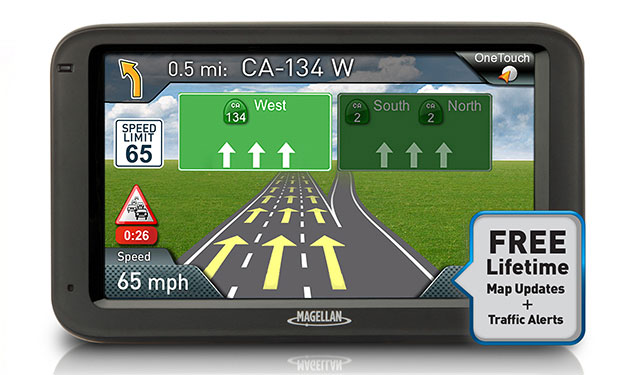 10. Magellan Roadmate 5265T-LMB
Magellan Roadmate 5265T-LMB is one of the cheapest GPS devices on our list considering its options, and even though that might not reflect on its functions, it does reflect on overall finish.
Main advantage of this GPS is that it has almost all of the function of GPS devices which cost more, but voice command is not available. It is reliable and it performs all of the operations decently. However, it does have one small drawback, but it might not bother you much.
It has a 5 inch screen which ruins the impression a bit. In some situation it can be hard to see certain things, but that also depends on where you position it. If you can go over this, and if you just need a cheap solution, this is a good GPS for you, which will cost you close to 200 dollars.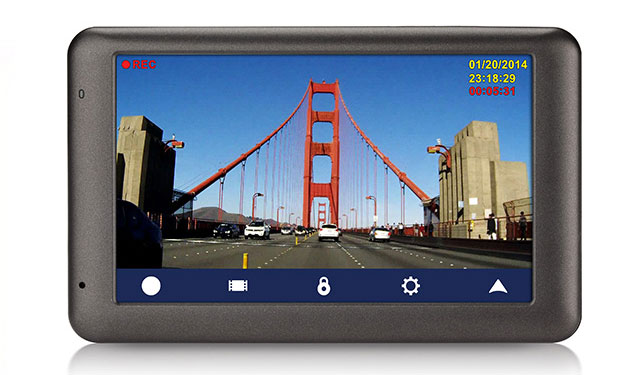 9. Magellan Roadmate 6230-LM Dash Cam Navigator
As you can figure out from the name this GPS also has a dash cam, which could prove itself as very useful in certain situation. It does cost little over 200 dollars, but it offers some of the function which are not available on GPS devices you seen on our list.
Just like previous Magellan Roadmate, this GPS also has a 5 inch screen, which is probably its one and only disadvantage. It has a 2 hour battery life which isn't really that impressive, but on the other side menu is pretty good and very organized.
One thing that was most impressive on this device was voice navigation, which managed to do its job perfectly, with added details like nearby landmarks that you can use to keep on the right path.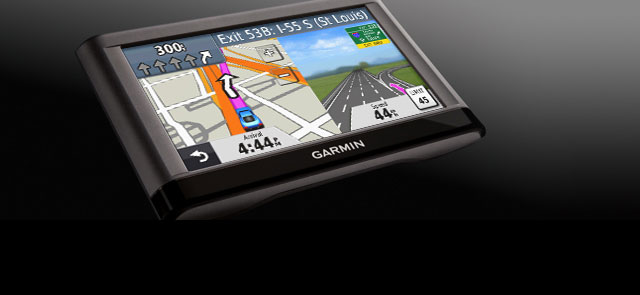 8. Garmin Nuvi 52 LM
This is one of the cheapest Garmin devices on the market, and while it lacks some of the more advanced capabilities, it certainly makes it up by practicality. Considering its price of around 100 dollars, it has really impressive screen, as well as options.
Even though it does seem overly simple in certain situation, it does its job well enough if you're not really a traveler. User interface is fairly simple and visually everything is clear and in its place.
Keep in mind that due to its price, it is not really as crisp as its more expensive competitors, and it might get confused from time to time. If you are looking for something that's going to help you get around cheaply, you might consider buying this GPS.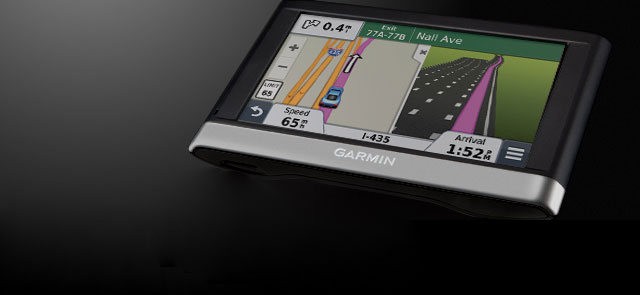 7. Garmin Nuvi 2597 LMT
Garmin certainly dominates the GPS market and this is their cheap and functional solution. Before we go into further detail, we have to say its price of over 220 dollars could be somewhat less considering its abilities.
Now that we've said that, we also have to say that it is very accurate and it didn't make any mistakes during our route. As some of the cheaper solutions on our list it also has a 5 inch screen, and its screen's resolution is 480×272.
On the other side it has some other useful features like real time traffic info as well as 3D assistance view of the road. It is a decent GPS device but it certainly isn't the best Garmin offers. If you are going for something cheap, some of the previous contenders might be better solution.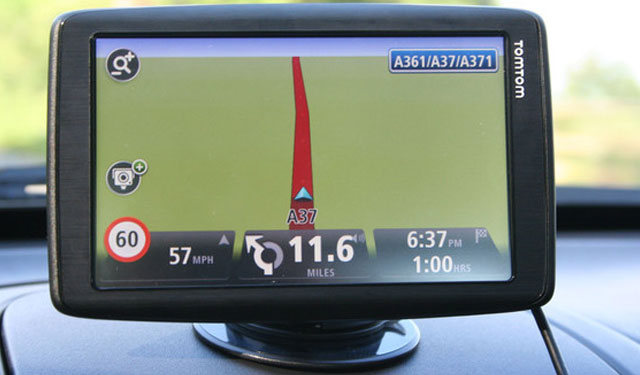 6. TomTom VIA 1605TM
This GPS is probably the best combination of price and functionality on our list and if you are looking for golden middle, this is the right solution for you. Fist thing that stands out is impressive six inch screen and its clarity leaves a pretty good impression.
When it comes to quality it is close to the top and considering its price of less than 200 dollars, it might be the best deal. Its 3D assistance looks awesome and it was able to lead us through our route without even the smallest issue.
If we have to look for a flaw it would be the absence of hands free support, but this GPS will certainly make up for it by its accuracy and functionality. It is one of the best GPS devices on the market and it is really affordable.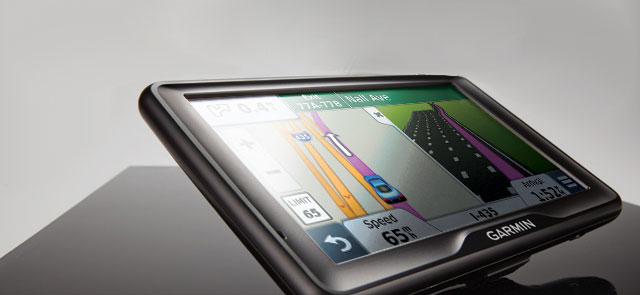 5. Garmin Nuvi 2797 LMT
This GPS device is a step up when it comes to Garmin hierarchy, overall quality is better, but it still lacks the finish of more expensive Garmin products. However, seven inch screen gives it that expensive feel while all of other functions really fulfill all expectations.
It is accurate, it has a lot of functions and it is not overly complicated. One the other side one and only drawback, which is kind of big one, is the cheap touch screen which ruins the impression.
Still, for little over 259 dollars you get a pretty decent advice which possesses some of the advanced features some of the cheaper devices we mentioned lack. If you can go past the cheap touch screen and somewhat less responsiveness, this might be the right solution for you.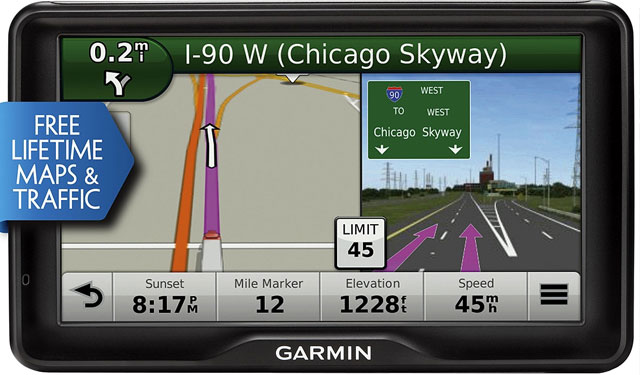 4. Garmin Dezl 760LMT
This is actually one of the most advanced GPS devices on the market at the moment. It is intended for people who spend serious time on the road.
If you like long road trips, or if your works implies lot of traveling this is probably the best choice for you mainly because it has 7 in screen and some of advanced options other devices lack.
It is ideal for commercial drivers since it includes options for specialized vehicles. It two drawbacks though, first one is shortened battery life which is the result of the large and well lit up screen. The other one is the price which ranges from 300 dollars to 360 dollars, depending on your source.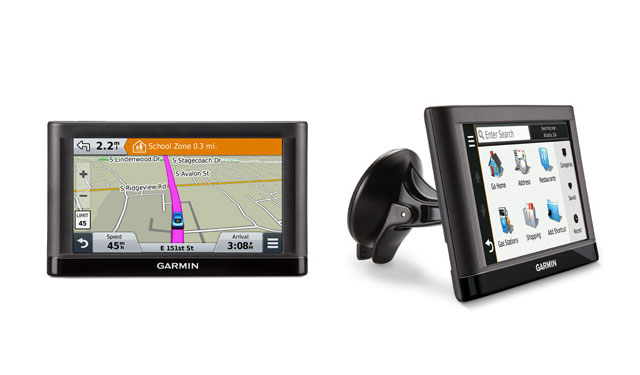 3. Garmin Nuvi 55
This is one of the cheapest Garmin devices and cheapest GPS devices on our list with a cost of only 125 dollars. It might come as a surprise but it is also one of the best on our list mainly due to its simplicity and functionality.
Its direct and simple interface will pose no issues even if you're not that good with electronics. Even though it has only 5 inch screen, it does its job decently, and it can compare to some of more expensive devices on our list.
On the other hand, when we tested it, it didn't register some of the nearby businesses and voice navigation did have some minor issues. When it is all said and done it is a perfect solution for somebody who just wants a simple and affordable GPS without complex features and functions.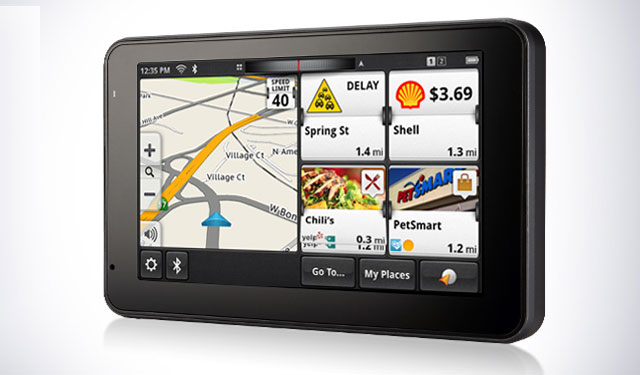 2. Magellan Smart GPS
This is one of the most advanced devices on our list and it is also a perfect example of how a small screen should be avoided on devices like this.
There is no doubt that its ability to combine different technologies is good, but 5 inch screen it can get confusing in some situation. Even the user interface is not as simple and transparent as it should be, it is still one of the best devices on our list.
Main advantage of this GPS is its awareness of all almost everything around you (gas stations, restaurants, etc.), which makes it quite useful, as well as its ability to use some of the latest applications. All in all, it a great GPS device and even though user interface could seem messy, they managed to sort it out with decent resolution screen.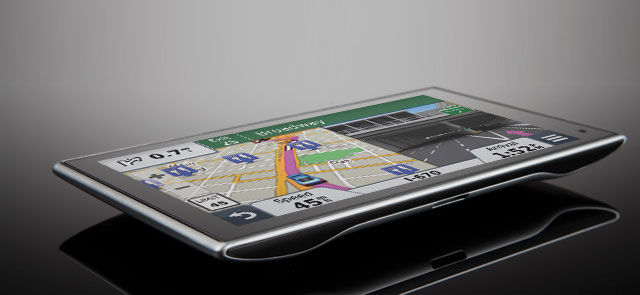 1. Garmin Nuvi 3597 LMTHD
This is the best GPS on our list but the price of almost 350 dollars could be a turnoff for a lot of people. It really is at the top when it comes to GPS devices and if you decide to spend this much money you'll get everything latest in GPS technology like amazing resolution, impressive 3D assistance, magnetic mount, and pretty good accuracy.
However, as most of other GPS devices it also has drawbacks. Obvious one is the price, but there are few more like reflective screen, confusion in certain situations etc.
Keep in mind that all of GPS devices on the market deal with their own set of issues and none of them can be labeled as perfect. If your budget allows you, this is the best solution for you, if you are looking for something balanced, you should get TomTom VIA 1605TM, if you are looking for a cheapest solution, get a Garmin Nuvi 52, or 55.