In the world of cars prices can reach unimaginable numbers on auctions, and even though some of the modern cars cost a lot, these classics blow them away. Check out 11 most expensive cars of all time.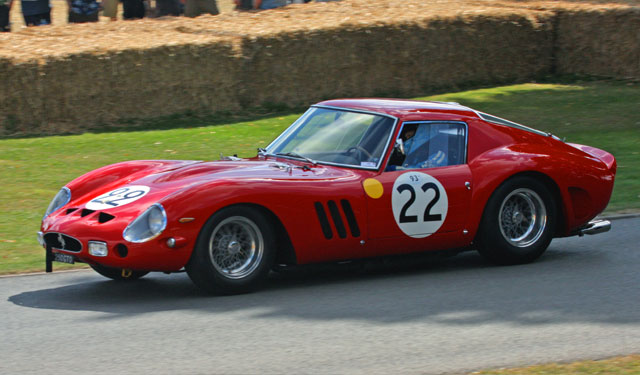 1. 1962 Ferrari 250 GTO
1962 Ferrari 250 GTO is the car that has achieved maximum cost at public auctions. This car's price climbed to a staggering 38 million US dollars and thanks to this astronomical price, it's on first place on our list.
Futuristic design and aerodynamics attract serious attention and reveal its role in the world of sports cars as well as their future. Under the hood of this beautiful and very unique car there is a V12 Colombo engine that was also used in many models of Alfa Romeo cars in previous years and they have proven to be very durable. Ferrari 250 GTO is on many car enthusiasts wish list without a doubt even though its price made it out of reach for many.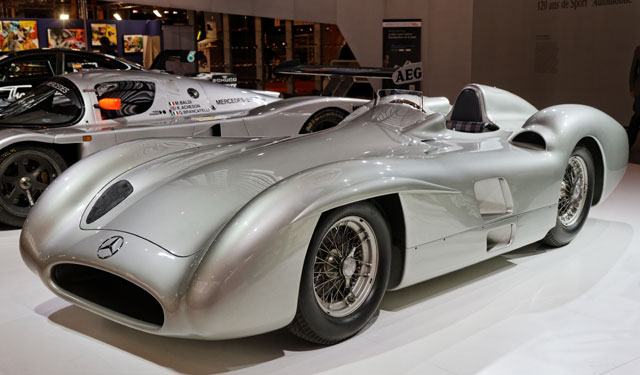 2. Mercedes-Benz W196 from 1954
Mercedes-Benz W196 from 1954 came in second place of this prestigious list of most expensive cars. In a way, they mark the time in which we live and historical development of motor sport, and the cost of this amazing car is only $30 million.
Mercedes-Benz W196 is actually developed to be a Formula One racing car built by Mercedes for two World Cups in which it participated and won. With its vintage look pleasing to the eye it impresses any car enthusiast. This car also has many innovations for that time like the direct injection of fuel on its powerful engine V12 which is taken from a fighter plane from World War II. It is definitely a legend in motorsports, whether it justifies its price, you can judge that for yourself.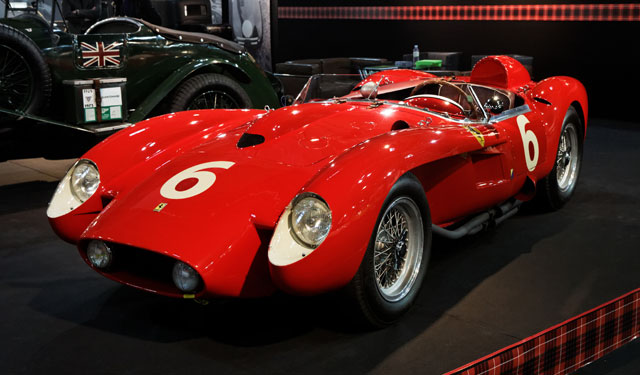 3. 1957 Ferrari 250 Testa Rossa
1957 Ferrari 250 Testa Rossa reached a price of $ 16 million on public auction. The specific layout and design make this a very desirable sports car.
Its beautiful curvy design breathes out Italian style in each detail while the sporty details reveal what's this car really intended for. Under the hood of this very rare car is the powerful V12 engine which was created by combining two already existing configurations, and it's probably the main reason this car is so popular. This car was made to endure all the punishment possible in order to win the race. Ferrari 250 Testa Rossa value will only increase as time goes on, so it might take a much better position in the next list.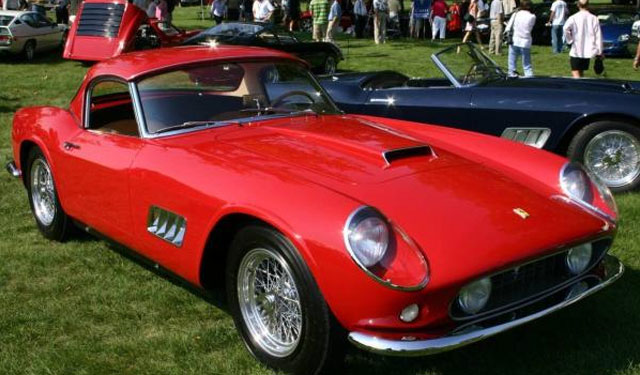 4. 1961 Ferrari GT California Spyder SWB
1961 Ferrari GT California Spyder SWB is next on the list of cars that have achieved very high price at auctions and this car was sold for 11 million dollars.
Like any other Ferrari model this one too has a very powerful V12 engine with two carburetors and a very impressive design. It is sleek, classy and overall very beautiful, capturing the true essence of car industry at the time it was built in. It is one of the cars that also had some famous owners and that fact probably did affect the price somewhat. Not only is it considered the art in car industry, but it also has the rich history due to the fact that some very important people drove it.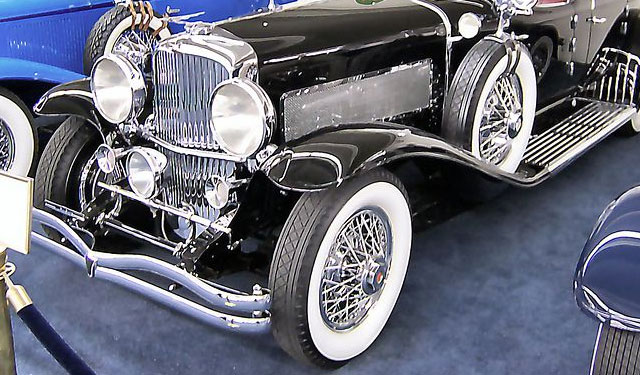 5. 1931 Duesenberg Model J Murphy-bodied coupe
1931 Duesenberg Model J Murphy-bodied coupe price exceeded astonishing 10 million US dollars.
This model first appears a little earlier (1928) and was a marvel of its time with many additions and changes compared to your average cars at the time and most of them were in regard to cooling and braking systems. Also this car is roomy to say the least and it was really and advancement in car industry. It is interesting that at the time when it came out, its price was much higher compared to some of the other cars and it started at whopping £ 5,200 which converted to today's money would still be very expensive. However, it is safe to say that it justified its price.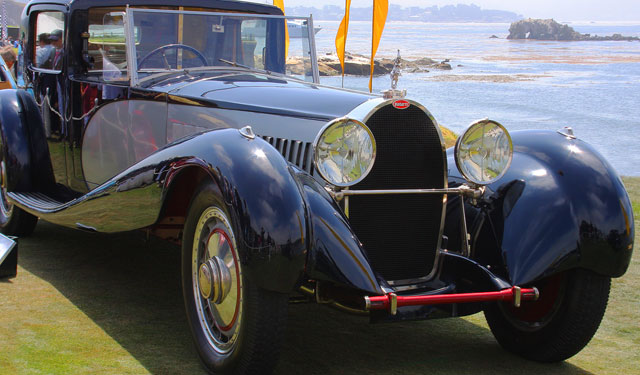 6. Bugatti Type 41
Bugatti type 41 or in the world known as the Royale was produced from 1927 to 1933 and it was sold for just under 10 million US dollars.
This luxury car was designed for the very rich and powerful people, and it was expensive even by their standards. With its huge size it is one of the biggest cars in the world in this class and it also possessed huge engine that is also the largest ever built for the car. Ettore Bugatti's first intention was to make twenty-five units of this car but due to the crisis in the world he did not succeeded and he made them only six of them and each of them had their own personal name and the unique specifications.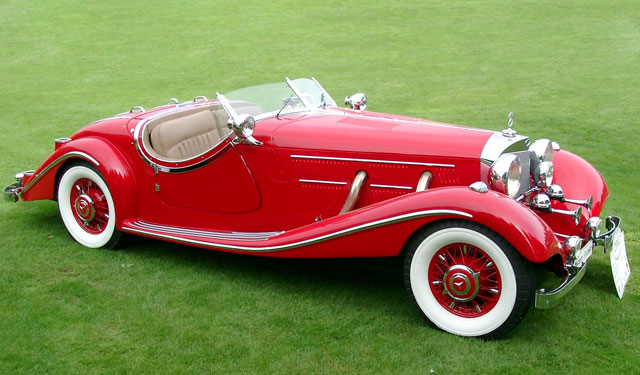 7. 1939 Mercedes-Benz 540K
Mercedes-Benz 540K produced in 1939 reached auction price of more than 7 million US dollars.
This car is definitely designed for the enjoyment and with its dimensions it is also one of the biggest cars at the time. Design and performance reflected the tireless search for new, more efficient, fast and safe engineering solutions that describe Mercedes cars even today. This model is made for Horn brothers from Berlin and some say that one of them had a lot of influence on car design. As with most cars of this company this car was a rear wheel drive which was paired with a powerful engine. That resulted in a fast car that was very fun to drive.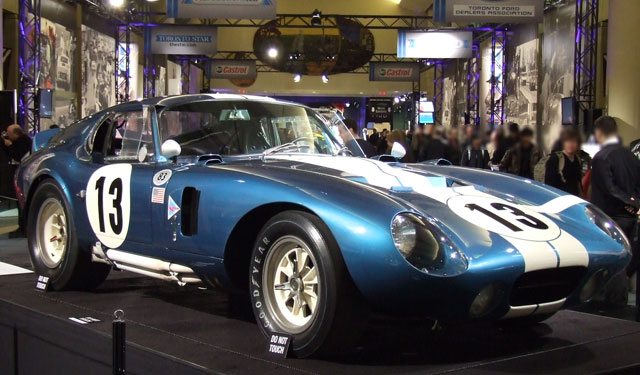 8. 1965 Shelby Cobra Daytona Coupe
1965 Shelby Cobra Daytona Coupe, which was manufactured in Italy was sold at the auction for just over seven million US dollars.
Although made abroad, this car fully retained American quality which was even more refined with Italian knowledge of aerodynamics, even those Italian curves made it look better. This model was designed to be a direct competition to Ferrari, and as such it has an impressive performance as well as design that, as some say, beat Ferrari on their own turf. When this car was auctioned, even bigger price was expected, but it just didn't make it there. However, this is still the most expensive American car ever sold, and it is truly a masterpiece in its own way.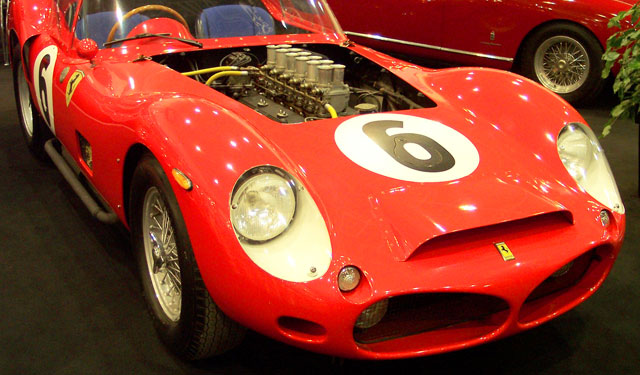 9. 1962 Ferrari 330 TRI / LM Testa Rossa
1962 Ferrari 330 TRI / LM Testa Rossa was built for racing and it reached the price of just under 7 million US dollars.
This sport car is a last version of Testa Rossa and as such it impresses with its design and engine capabilities that are much better than its predecessor's, truly justifying the name Testa Rossa. It has won many races and brought significant success to this Italian company. This is the last Ferrari that had a front V12 engine that has been designed and developed by Aurelio Lamperdi. They also implemented many enhancements and innovations that got rid of some of the issues they encountered in previous years which altogether made this car as perfect as it can be.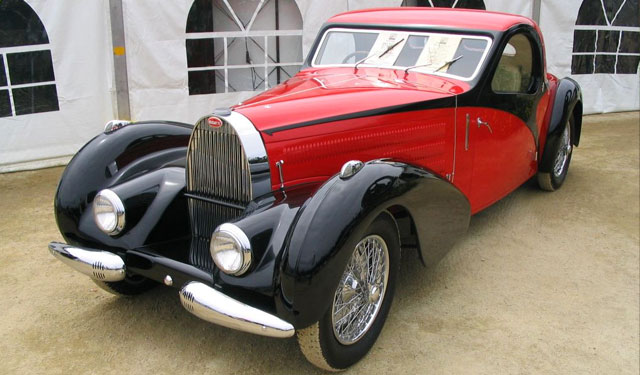 10. 1937 Bugatti Type 57 Coupe Atalanta
1937 Bugatti Type 57 Coupe Atalanta is also very unique and very special racing car whose price reached just over 4 million US dollars.
For some time location of the car was unknown because it had many owners over time, but it was recently re-discovered in a barn where it had been for 48 years. When this car came to auction astronomical price was expected mainly due to the fact that this car is all original, however, some were left disappointed. Whatever the case is, this is a beautiful car that has been hidden from the public eye for quite awhile. Very powerful engine is under the hood which has been modified heavily by different owners. It is astonishing car which could compete with even more expensive classics.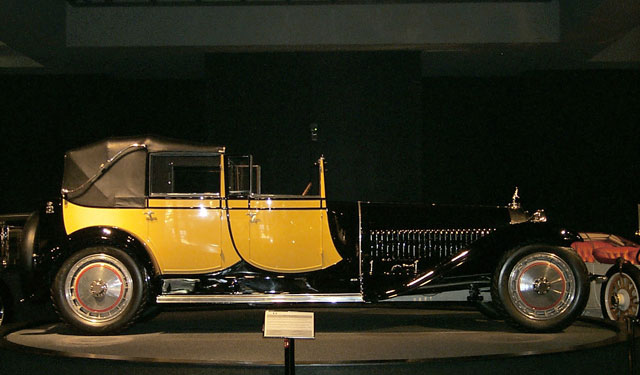 11. Bugatti Royale Berline de Voyage
Bugatti Royale Berline de Voyage was produced in 1931 and it is very rare and unique car with a price of six million US dollars.
Like all cars from Royale production this is a very big car that impresses with its dimensions, and indeed it is arguably the longest and the widest car in the world, even bigger than biggest Cadillac cars. Its unique design and very powerful engine put this model on the list of cars that are really more of an art than anything else. It is another example of great work of mechanics and designers who have brought this car to production and of course in the end to the proud owners for which this car represents a true status symbol.