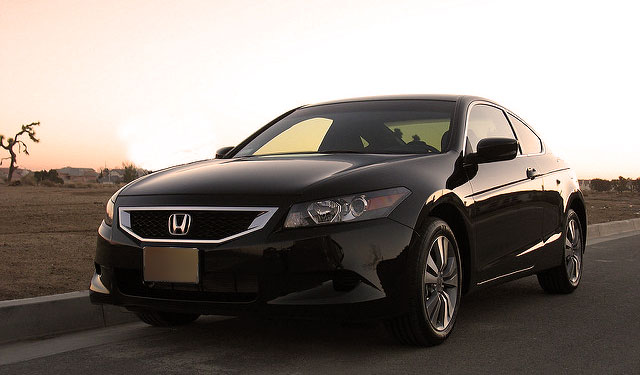 Attractive, reliable, humble are just few of the adjectives most of want from our car. Combine those with the low price and maintenance costs and pretty much that is what every buyer should look for when purchasing used vehicle.
Today we'll check out used Honda Accord review, the eight generation which was on the market in Europe from 2008 to 2015. Even though it was success in US it was different story on the old continent. Let's just say that sale didn't go as supposed to but that is actually what makes this car one of the most underrated in class. The model has many qualities which in reality should have earned a higher place among its competitors.
The car was put on different tests and we have to say results are more than satisfying. Firstly, the engine was disassembled after 100.000 km and it looked almost intact without any signs of damage whatsoever. Gearbox didn't give us a slightest hint about any issues and the brakes looked good for another 100.000 km.
Transmission is also flawless and smooth which is impressive for a car that's far from new. The engineers have done a solid job on sound isolation as well. All in all Accord will provide you with care free comfortable ride.
Engine
We'll take a closer look at diesel versions, but keep in mind that gasoline engines are just as, if not more reliable.
Here we have 2.2 I-DTEC diesel engines with two different HP outputs: 150 and 180. Manual 6 speed gearbox is present and as mentioned it works perfectly.
0 to 100 is reached in 10 seconds before reaching the maximum speed of 207 km/h. The car burns approximately 7.1 L in city traffic while consumption on the highway is around 4.8 L per 100 km.
Interior and design
Interior feels comfortable especially if you are into sports cars. Back part is pretty roomy even for three passengers. All of this was done at the expense of the trunk which could have been a bit bigger but this can't be taken as huge complaint for this great family car.
Bad news is that in some countries insurance and registration can be expensive so this may be the only reason why we don't see more of them on the streets. It is really a shame considering the quality of the model.
Issues
It is easy to sum up used Honda Accord review because this car is extremely well built. Engines are very reliable and issues are rare. Chassis proved to be very strong as well. Apart from rust the car didn't have many problems at all. Now and then you could experience some isolated issues but not a single part has the tendency to brake often.