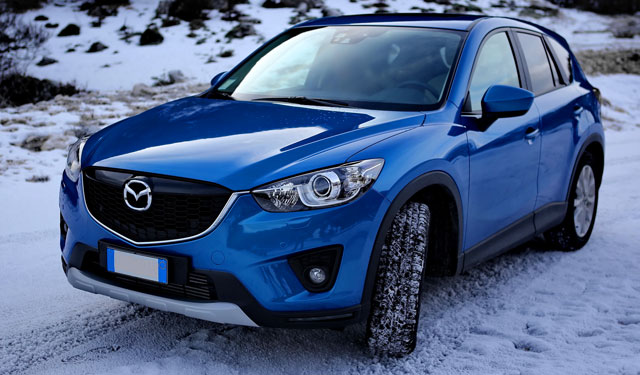 New innovations which would replace tire chains are constantly being developed mainly because chains are complicated to mount and they have a several drawbacks. Even if you manage to mount them sometimes they refuse to cooperate and you have to keep pulling over to tighten them. In some cases they might even snap and cause serious damage to your vehicle.
We talked about AutoSock in one of our previous articles, and they proved themselves as a reliable solution, now it's time to talk about something that actually sounds too good to be true. This new product is called Liquid Tire Chains and their main purpose is to increase traction between tires and snow or ice. We checked them out and here is what we found out.
First of all, price wise, they are more than affordable costing less than 10 dollars a can. There is no real hassle when it comes to applying them, all you have to do is spray them on the threads of the tires on the driven wheels.
It is basically made out of different compounds which stick to the tires and the slippery surface to increase the traction, thus preventing wheel spin.
According to manufacturer, when you drive on the dry road, this compound will simply fall off. On our test we took the car to the road which was covered in snow and ice and we had a little fun just to get the idea of how bad the traction actually was. After few minutes, we got stuck in the snow and we decided to give the Liquid Snow Chains a try.
We sprayed them on the driven wheels of our rear wheel drive sedan and we tried to pull ourselves out. It was clear right from the beginning that there is no drastic change, but surprisingly we managed to free the car. Then, we continued with a real road test, and it was obvious that this product doesn't come close to tire chains, or for that matter AutoSock. There was some change in traction, but it was barely noticeable.
Our conclusion is that Liquid Snow Chain might help you in the tough situation, when you get stuck, but it can't replace more serious products for increased traction. It can be useful to have it in the trunk, just in case, but do not completely rely on it.