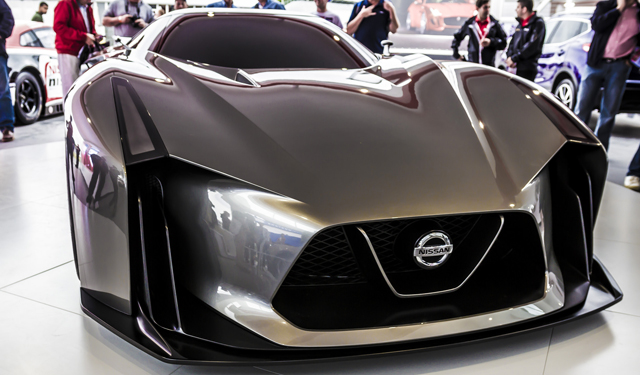 Japanese were always famous for their fast cars and even though some of their creations from the past might lack appeal, they still reached global success, mainly because of their superior engineering.
One of those cars is Nissan GTR. It might not look as pretty as Italian supercars, but when it comes to performance, it can beat most of them. It also has one more advantage over its competition and that is the price.
GTR was the inspiration for the Nissan 2020 Concept Vision Gran Turismo, however, it doesn't look anything like it.
It is basically the representation of how Nissan supercars might look in the future and it was basically made to mark 15 years anniversary of Gran Turismo game.
Considering the attention it got, we might see this car on the roads, but that's not going to happen in the near future.
Nissan actually presented this car in all of its glory on the Goodwood Festival of Speed and even though there are no speculations regarding this car's production version, design this amazing will certainly be used in some shape and form.
First thing we can notice on this car is the enormous attention to the aerodynamics. Starting from the back we can see the diffuser and the huge wing whose main job is to glue the car to the road. Double bubble roof is also something we don't see very often. Ventilated hood and front splitter also increase its performance, while LED lights are dominant in the front.
This car actually started its life as the project which was given to Nissan's young designers, who didn't have any limitations in their vision. Finished designed looked so good that Nissan's designers form London shared their project with their colleagues in Japan, and this is the main reason why we think that this design might have huge influence on Nissan's future supercars.
Japanese cars said goodbye to conventional long time ago, and that kind of attitude will always guarantee them a massive number of followers who like futuristic design and top level engineering. It is something that separates Japanese cars from the rest.
Car enthusiasts might get some feel for this car in one of the most popular racing games in the world – Gran Turismo 6, and even though it might not be close to the real thing, don't be down because you might see it on the roads in few years.