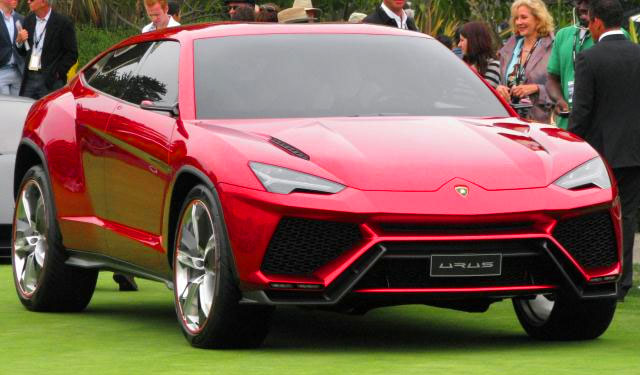 Lamborghini was always a company which took the car development to the extremes, and even though we rarely relate it to SUV's, they actually built one called LM002. They basically implemented their extreme attitude toward this SUV and it was certainly one of the kind.
Now when luxury SUV's are getting more and more popular, they are looking for their own spot to fill, with another SUV which is different than anything else.
Result of their study is a concept named Urus and as you can see from the photos, it is as extreme as any other Lamborghini model.
However, they presented Urus couple of years ago and its future is uncertain to say at least.
According to some reliable info, main people of Lamborghini are unsure of the global economic situation, and that is the main reason why they are still considering Urus production.
On the other side, we have learned at least one thing from the past economic crisis – it doesn't really affect much their target market, or in other words people that actually have money for a car like this. On the contrary, car companies that build luxury cars have been growing even in those hard times.
So why is Lamborghini reluctant to build this car? Well, the main reason is probably the fear of failure, considering the fact that LM002 wasn't really successful. Now when they are owned by VW Group, they have no reason to worry about engineering aspect, and Italians, as we can see from the photo, did amazing job when it comes to design.
Lamborghini is still keeping this project under wraps, and there isn't a lot of info available, so here is some info regarding powertrain, planned production, etc. First of all, if it goes into production, it is probably going to be in 2017. When it comes to engine, it is probably going to be powered by 4 liter twin turbo V8 which comes from Audi.
Also there are rumors of other engines, as well as hybrid version which is supposedly going to develop close to 700 HP. When it comes to platform, it is going to be built on the one shared by Cayenne and Audi Q7. Price also came up for discussion, and it is most definitely going to exceed 200000 dollars. This SUV looks like a total success on a paper and it would be a shame if it doesn't go into serial production.