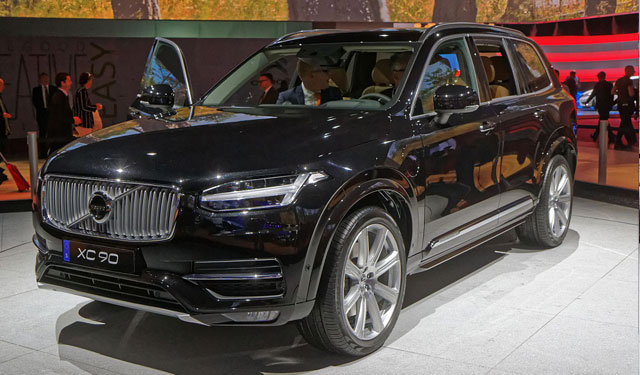 2015 proved to be pretty exciting year in the car industry and it is most definitely going to finish strong. Here are 15 best and more desirable cars in this year from small city cars to big SUV's.
1. Volvo XC90
Latest Volvo XC90 is one of the most important models for this Scandinavian company, and to be perfectly honest, it is also one of the most desirable.
It is completely overhauled from the design, to engineering, and it brought us lot of innovations which are supposed to push this SUV ahead of competition.
It is built on the new innovative platform which is also supposed to support many of their other models.
Volvo XC90 is inside and out gorgeous and judging by the overall package you get, it is definitely going to present a serious headache even to most successful German car companies.
It simply got all the aspects covered which makes it something that everybody wants, regardless of the needs.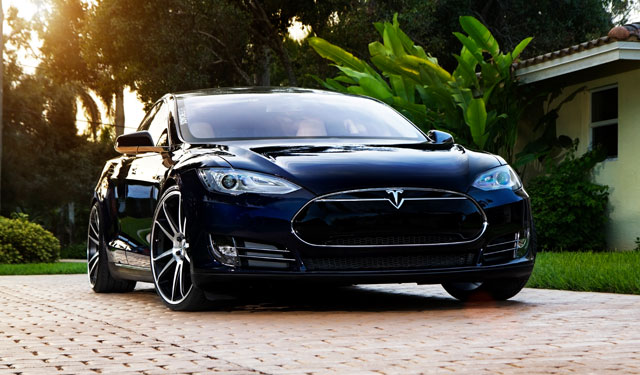 2. Tesla Model S
Tesla Model S was on best car list for the year of 2014 and it made it again this year mainly because it truly presents the revolution in car industry.
Every detail of this car is reengineered from door handles to multimedia system and it doesn't resemble average car in any way.
Even though it might lack some aggressive lines some of the other luxury sedans possess, it is still a gorgeous car and it still manages to stand out in the crowd. Huge screen dominates the interior and it is used to control everything in the car. Only disadvantage of Tesla Model S is that it might not be the perfect car for the road trip since it got the limited range, but that might also change soon.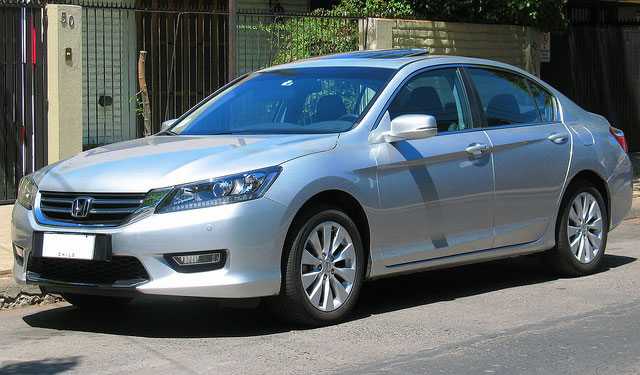 3. Honda Accord
Honda Accord is arguably the most popular sedan in the United States and for several reasons. Its engineering is unsurpassed in the class but overall it is also the most refined car compared to its direct competitors.
Besides that, you get a level of quality which most car manufacturers can't' match and it all comes at an affordable price. Honda Accord is not boring car in any way.
Depending on the version it can offer exhilarating fun and that's something you just don't expect from a car like this. It is not a perfect car though, it has one disadvantage and that's the somewhat boring design which kind of lacks that appeal of some of its competitors.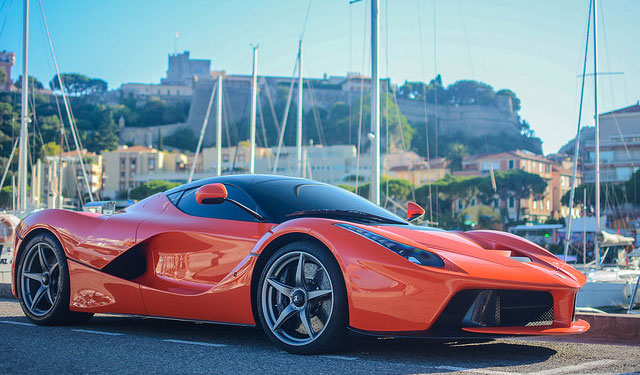 4. Ferrari LaFerrari
Ferrari LaFerrari is arguably the best hyper car on the planet and it is the most powerful Ferrari ever made with a combined hp output of almost 100 horse power.
It implements top of the line gasoline engine which is paired with electric motor, mainly for better performance rather than fuel economy. It draws inspiration from F1 technology all around, from the kers technology to everything else.
It is truly a car like no other and it is engineered to perfection. There are only two cars on this planet which could compare to it, the P1 and 918. Besides incredible engineering this is also one of the most beautiful cars in the world.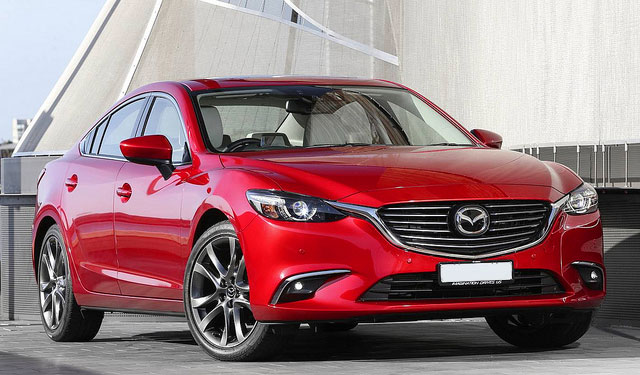 5. Mazda 6
This is a direct competitor to Camry and previously mentioned Accord, but to be perfectly honest this car is much more stylish and significantly better looking.
The refreshed 2016 Mazda 6 is even more refined and even though it might not be that different on the outside, it still has that magic that made it a head-turner in the first place.
On the inside, it received some major changes which simply brought it closer to German competitors. Mazda 6 is a very popular car all around the world, and it is arguably the best looking car in its class. It does have couple small drawbacks like somewhat unpractical HUD display, but that's something that's really not that important.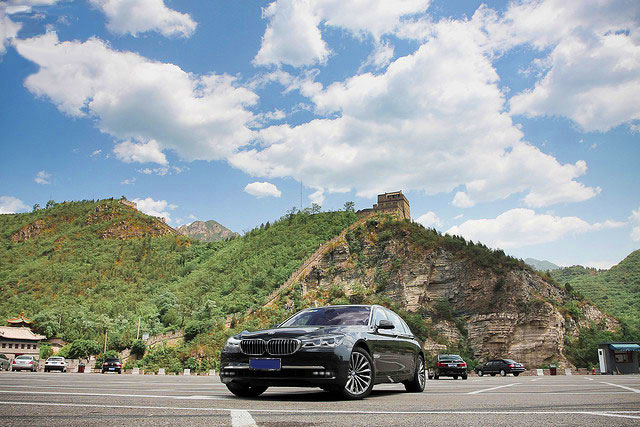 6. BMW 7 Series
As some of you already might know, we are getting a new generation of BMW 7 Series this year, to be more exact in autumn.
Even though it is still untested it still promises to be one of the best luxury sedans out there plainly because its engineers implemented so many innovations which are supposed to push it ahead some of the biggest names in its class.
Besides the top level advancements when it comes to technology, they also improved the design, and it looks even more desirable than its predecessors as well as some of its German cousins. There is one bad thing though and that's the price, and most of us average people can only dream about it.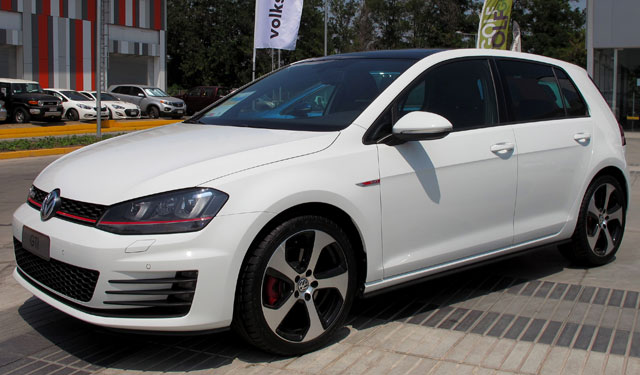 7. Golf GTI
Golf is one of the most successful hatchbacks in the world, and it's been like that for generations. All the way from Mark I this has been a true people's car which offers pretty much everything at an affordable price.
Golf GTI however offers even more, and that's the exciting fun which could match even more expensive cars. It is pretty much a perfect hatchback which manages to leave all the other in the dust.
It does have one small drawback and that's primarily the somewhat boring design. However, that's the result of the VW philosophy in which they don't want to mess too much with something that's already great. On the other side somewhat more appealing design wouldn't hurt it for sure.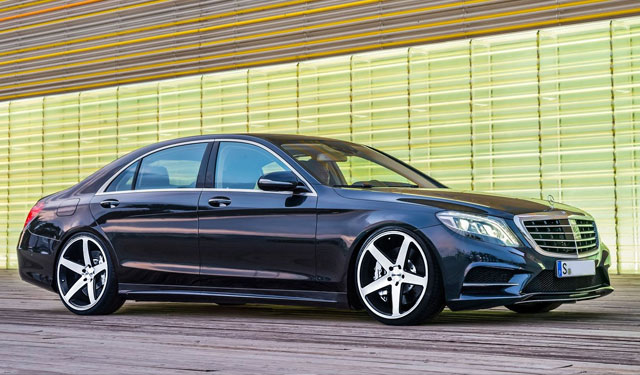 8. Mercedes S Class
Here is one more car from our best car list from 2014 and it made it to this list for a good reason. It is pretty much still unsurpassed in its class, even though that might change later this year.
It is pioneer when it comes to innovations and every generation of Mercedes S Class followed those steps. It is certainly one of the best luxury cars out there and its coupe version is even more amazing.
Some might argue that design could be better, but that doesn't make this car any less stunning. It has that recognizable Mercedes design which is recognizable on the first glance. Only bad thing to it might be its price, especially for the coupe version.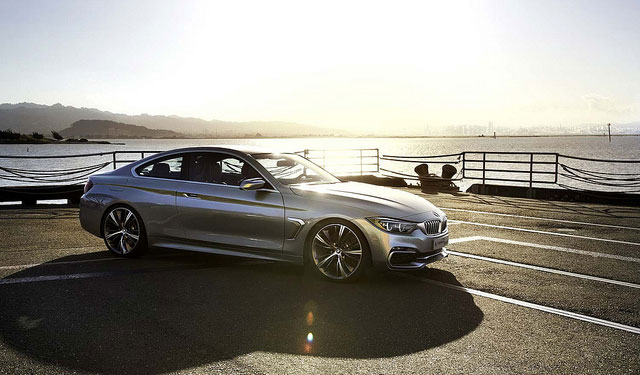 9. BMW 4 Series
There is not a lot of cars more appealing, especially to the younger crowd than the BMW 4 Series. Its design definitely gets credit for that, and to be perfectly honest this car really looks amazing.
At the first glance it looks really similar to the 3 series, but it doesn't really share much with that car. Its sharp, more aggressive lines give it the meaner look while the overall shape gives the impression of sportiness.
Sport details are noticeable all around the car while the wide body gives it powerful stance. Only disadvantage of BMW 4 might be the uncanny similarity to the 3 series when it comes to interior, but on the other hand it does look pretty good, it is comfortable, and it has that touch of luxury.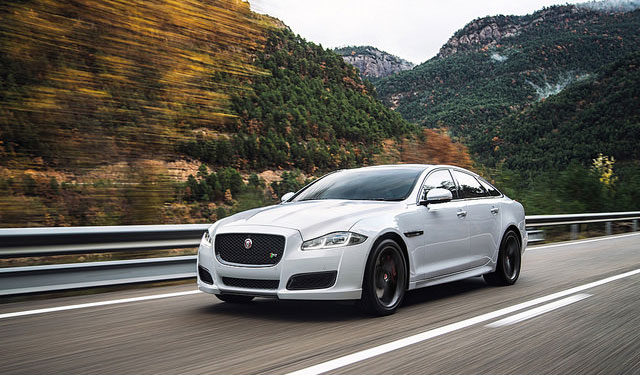 10. Jaguar XJ
Jaguar XJ is a true stunner and it combines decent performance and handling with refined interior as well as exterior. Luxury details are pretty obvious in each detail and the interior is just an amazing place to spend time in.
Performance wise, it does offer some impressive numbers mainly due to the cleverly engineered engines which combine fuel economy and power.
It also implements some of the most advanced safety features which combined with a strong body made this a really safe car indeed. The reason this car stands out from the competition is the exterior design which combines those elegant classic lines with modern features. Dose of luxury was always important in all jaguar cars, and that is especially obvious in Jaguar XJ.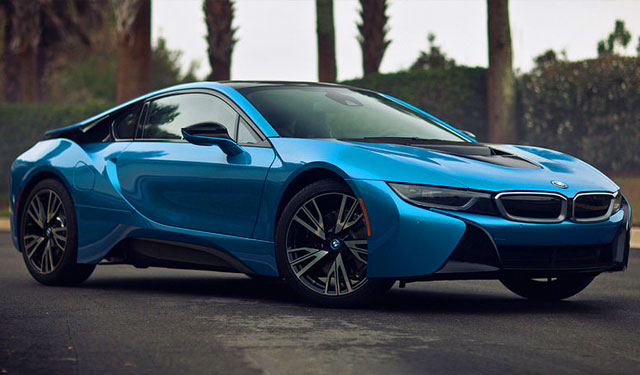 11. BMW i8
Bavarians always make stunning cars and BMW i8 is one of their best. First of all it is one of the most impressive hybrid cars on the market and its engineers did a great job combining fuel economy and performance.
When you step on gas pedal, instant torque is felt right away which firstly comes from the electric motor after which gasoline turbocharged engine kicks in.
Even though gasoline engine is only 3 cylinder, it still offers that sporty noise which will get your heart racing. Design wise it really looks like something from the future that reflects innovation in every detail. Besides the fact that it's insanely fast, BMW i8 also handles like a dream and it is a true joy to drive.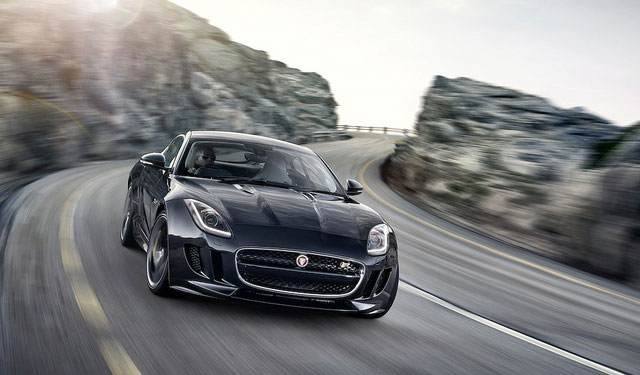 12. Jaguar F Type
In the last several years jaguar really stepped up their game and the best proof of that might just be this car. Jaguar F Type is one of the best jaguars ever made and it has been recognized all around the world.
When it comes to exterior design it looks much better than some of its main competitors while the interior follows in the same manner.
It offers range of engines will satisfy everyone's needs whether you just want to cruise or step on a gas pedal occasionally. Besides the gorgeous exterior, first thing you notice when you see this car on the road is amazing noise it produces, which is arguably one of the best in car industry. Jaguar F Type is an amazing car in every way and that's why it's on our list of the best.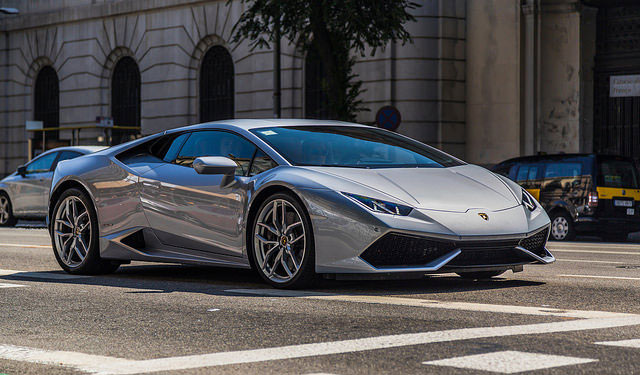 13. Lamborghini Huracan
This list wouldn't be complete without the Lamborghini. Lamborghini Huracan is the successor of Gallardo and it is one of the more affordable Lamborghinis out there.
In the true manner of this Italian brand it follows the same philosophy when it comes to outrageous design as well as engineering.
It is a real driver's car which simple goes over the top when it comes to performance, handling as well as interior and exterior design.
Mid engine layout with and engine that produces over 600 horse power will get even most hardcore car enthusiasts excited. There is one small drawback though, and that's too much electronic interference in the driving which somewhat ruins the overall feel, but not too much.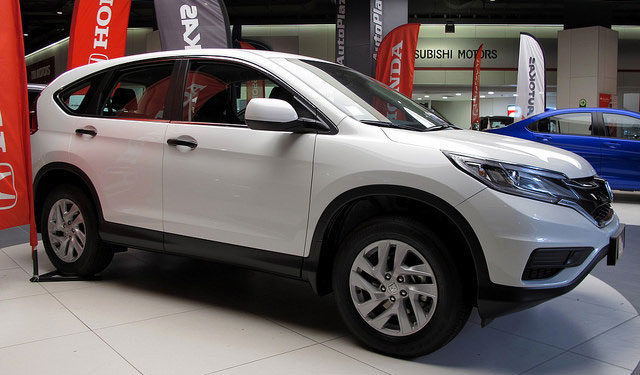 14. Honda CR-V
The current Honda CR-V offers certain dose of refreshment from the previous years and with added chrome details and more serious grill, it got that more grown up appearance.
This car shares an engine with its brother the Accord which produces just under 200 horse power and it gives this car a decent performance. When it's paired with all wheel drive, you also get decent off road capabilities.
Overall it is a nice family car which is primarily well built and reliable, and now when its engineers got rid of some of the issues, it became one of the most popular cars in its class. Besides all that, you also get a decent fuel economy, which does get somewhat worse when you step harder on a gas pedal.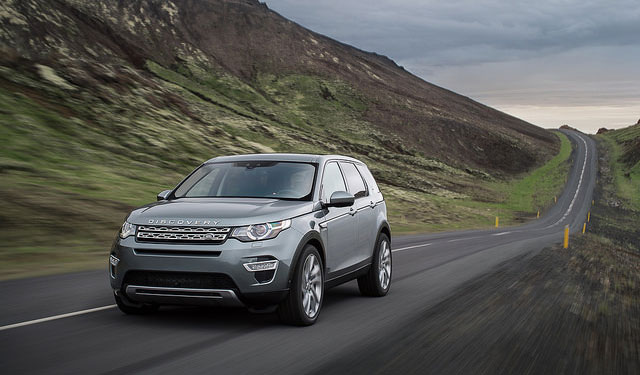 15. Land Rover Discovery Sport
Even though the name might throw you off, land Rover Discovery Sport is closest to their Evoque model.
Besides the fact that it is unbelievably practical, this cars also looks stunning and it offers dose of style most of its competitors lack. Even the most basic version comes equipped with all essentials and all technology that's expected from a car like this.
It also has the top level safety rating and seven seats, which is kind of unexpected. Terrain response system is also available and it will give you the best possible traction in all conditions. If you like to take your car off road occasionally, this is certainly a car for you, since it will go places most of its competitors just can't.