Statistics have shown that men are still prime car buyers. For that reason automakers do everything in their power to attract women to the car world. Not surprisingly, when it comes to buying cars, women and men have different priorities.
According to some research women pay more attention to affordability, safety, and favor fuel economy, while men are more interested in power, style and are more likely to spend some extra money on their favorite toys. With that being said here are top 9 cars perfect for women in 2018 that have everything women desire.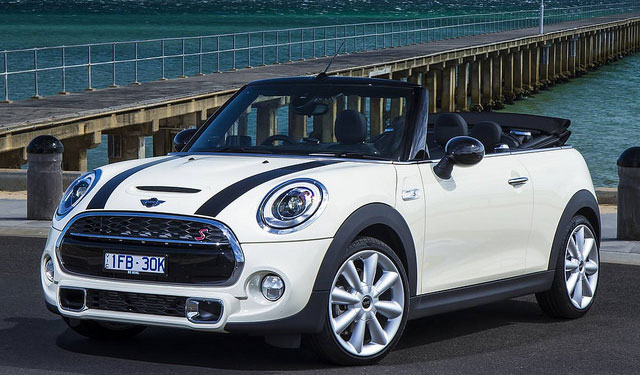 1. The Mini Cooper
It's basically meant to be a fun, fast, economic and unique looking car. The Mini is considered to be a perfect, practical city car. With great acceleration and maneuverability, it can make turns easily and it is always easy to find a parking spot.
Some say that this car is a good first car, primarily because it's safe. Some of the safety features it possesses are 4-wheel ABS, rear view camera, front and rear head airbags. We should also mention that it is easy to control in snow and icy conditions. The Mini is very fuel efficient, it is not hard to maintain and has excellent resale value. Even though the Mini Cooper is considered the basic model it's highly customizable, with many options for seat colors and materials, roof colors, roof strips, perfect if you want to stand out among the other cars.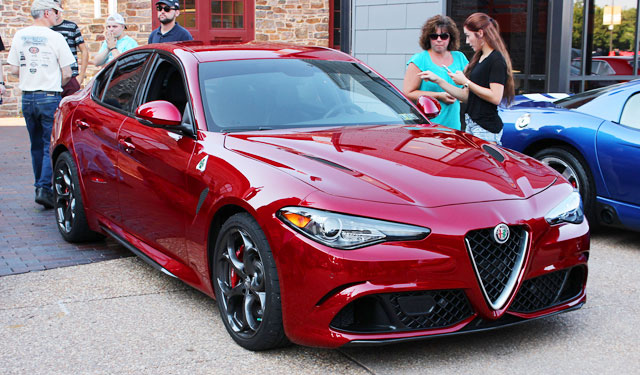 2. Alfa Romeo Giulia
In the beginning the company of Alfa Romeo produced race cars. However, it's been a while since they left the race car competition. Now they are back with the world-class sports sedan Alfa Romeo Giulia. There are several things that make this car excellent for both men and women, such as level of control and stability when cornering, 8-speed automatic transmission, wide palette of engines and above all safety.
You probably don't know this but Giulia has scored highest in crash test safety of all production cars. If you are looking for Ferrari engine, it has that option as well in QV version. Although design is not the most important feature of this car, we can't go without mentioning its beautiful exterior and interior. Everything is brought to perfection, in fact in 2016 it was declared the most beautiful car of the year. It is all-around one of the best, making it a top contender on our top 9 cars perfect for women in 2018.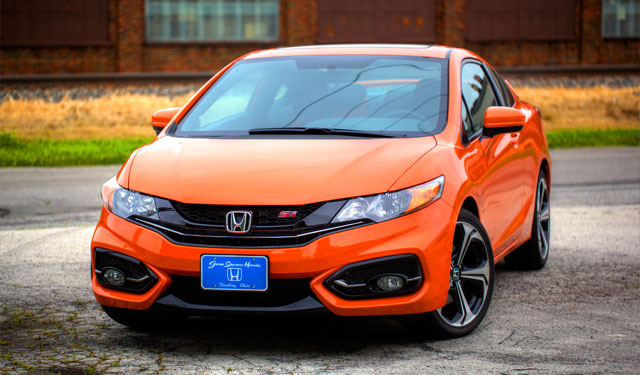 3. Honda Civic
Many of the features of this car have changed and advanced but its price remains affordable. Furthermore, it has one of the best fuel economies on the road, so saving money is guaranteed.
This of course does not influence its performance, Honda Civic has great transmission, it handles well in corners and it is considerably fast. This car is extremely comfortable, practical and has a great amount of interior space, it earned five-star safety rating, and all this makes it a perfect family car. This car has plenty of cool technologies, such as a USB port, and Bluetooth standard, great sound system, advanced trip computer, so you can always play some music and go on a daily drive or a long-distance adventure.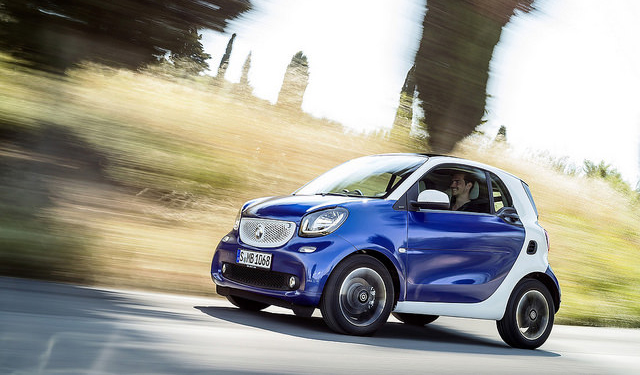 4. Smart Fortwo
This car is one of a kind. In many categories it is considered to be the best of the best. It is one of the most ecological and fuel efficient non-hybrid vehicles. It is also been rated as an extremely safe car, equipped with advanced crash avoidance and protection.
This car took security to another level, they come with fingerprint locks, eye-scanners and voice and facial recognition software. Manufacturers also added special electronic system that keeps the car in its lane during drives on windy days and also they advanced night vision technology. As you can see the safety comes first. The small footprint of this car provides flexible motoring and easy parking. But it does not take away from comfort, as it's only for two people it's rather roomy inside and has enough storage space.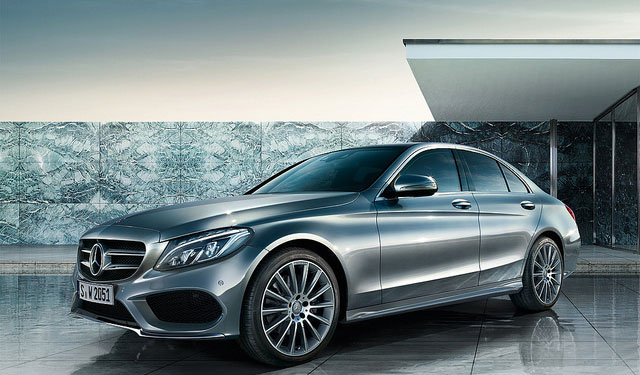 5. Mercedes Benz C-class
The slogan of this car company "The best or nothing" says enough about the quality of this car. It is not perfect only because of its styling, but also because of its powerful engine. Mercedes Benz C-class is not just powerful and fast. This car drives smoothly, it handles great, and offers excellent ride-quality.
Taking into account that this is a very fast car it has great fuel economy. As far as safety goes, C-class implemented new technologies to help make an accidents less severe and damaging. It abounds on technology and luxury, with many options for connectivity, navigation, entertainment, all that wrapped in the high-quality materials and modern look interior. This car is very comfortable with plenty of room behind the wheel, on the passenger's seat, the back seat, but also in the trunk.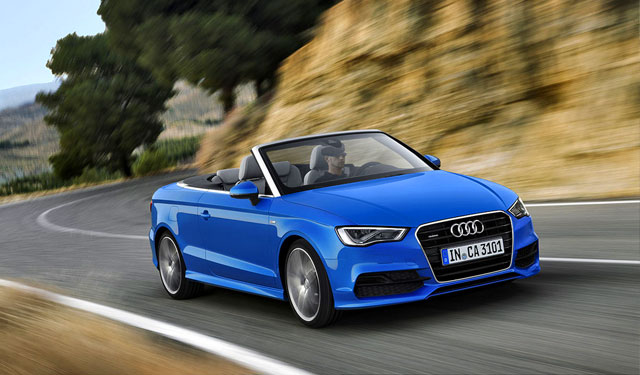 6. Audi A3
Although Audi A3 is based on the Volkswagen Group A platform, trough years it has developed a character of its own. In 2014, its third generation was declared the world's car of the year.
From all those good qualities, there are plenty that ladies would love. A great advantage of this car is not only wide palette of engines but excellent fuel economy and comfort as well. In fact it has one of the quietest cabins in its class. Comfort is a big part of this car, wide range of steering wheel adjustment and power-adjustable seats provide excellent support when driving. You operate most functions via Audi Multi Media Interface, which makes this car organized, easy to use and elegant.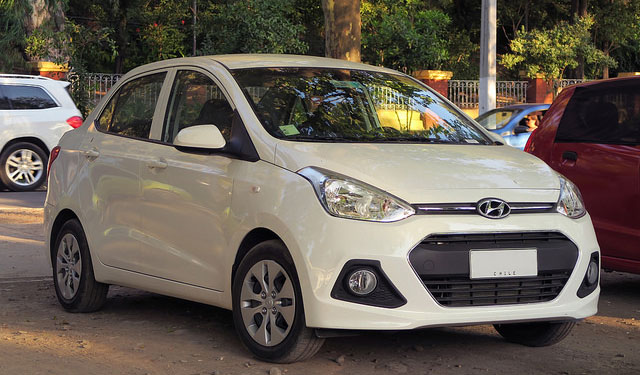 7. Hyundai Grand i10
This Korean city car begins to draw more and more attention. With its reasonably low price, low running costs, strong second-hand values, it's definitely a good investment. Its small dimensions make parking easy, it feels well balanced and the steering is on the spot, it also keeps the road noise to a minimum.
With all that being said we can conclude that Grand i10 is perfect for tight, crowded spaces. This car is quite reliable, it features driver airbag and driver seat belt warning, but what makes owners very happy is that it comes with a five-year, unlimited mileage warranty. This car is equipped to the fullest, Bluetooth connectivity, four speakers, LED daytime running lights, etc. It is affordable, reliable and easy to maintain, however, it does lack a bit of style.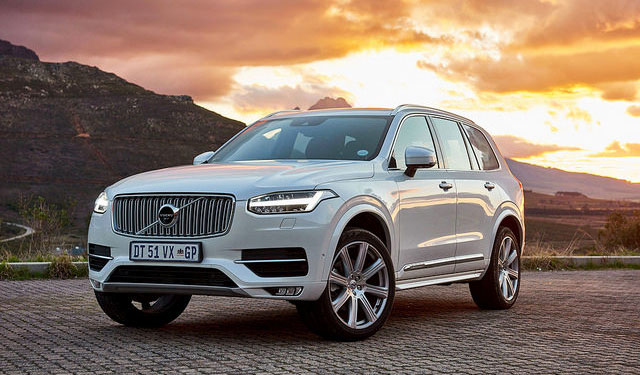 8. Volvo xc90
Volvo xc90 is a perfect choice if you are looking for a luxury SUV. The first thing that stands out is the space and comfort. Not only does it have one of the largest boots, but it offers a third-row option as well.
That's why it's perfect for big families, fun road trips, as it can fit up to seven passengers. Due to hybrid and electric engine this car allows you to cover long distances without the need to refill it. It also comes with All-Wheel Drive system so there is no climb you can't conquer. Lastly, as you might probably know already, it is focused on safety. It has numerous safety systems which will keep you and your family safe if you get into the accident.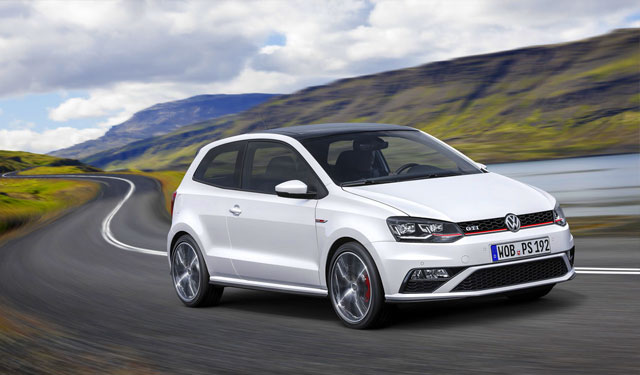 9. Volkswagen Polo
Volkswagen Polo is practically designed to be Golf's little brother. Polo is a car built on a budget, but one thing is for sure, with its sophistication and interior quality many wouldn't have even thought that you went for a cheaper option.
This car is stable, safe and easy to drive, so it is recommended as a perfect choice for learner drivers. This car comes with all the advantages of a small city car, it is fun and practical, but it has something most small cars don't have, you also get an adjustable boot floor for extra space. It also has everything you need when it comes to entertainment, DAB digital radio, Bluetooth, USB connectivity and an SD card reader. Those were our top 9 cars perfect for women in 2018, pick smart.