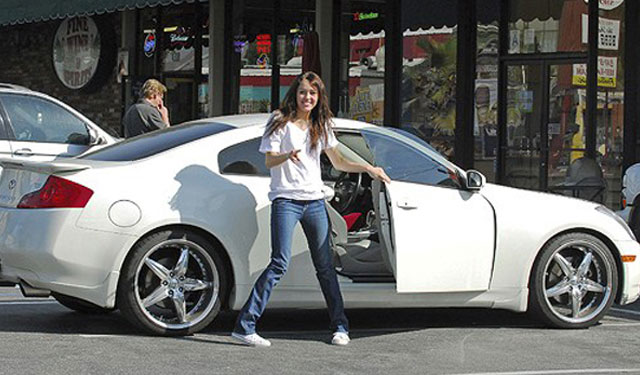 Miley Cyrus is one of the most popular celebrities in the US and whether you like her or not, she manages to get all the attention she can handle.
Just like every other celebrity she has decent car collection which average people can only dream of. Here is the list of her seven cars.
7. Infiniti G35
Miley Cyrus got this car a while ago and it is one of the cars we rarely see in the celebrity world.
Maybe it is a sign of her modesty, who knows. It is fairly affordable car, however, it still packs a punch and it still offers quite a dose of luxury.
Miley got it up to her taste with sporty chrome rims which give this car that distinctive look.
Its 3.5 liter V6 engine generates around 280 HP, which isn't bad, and it gives it some decent performance numbers. It will go from 0 to 60 miles per hour in 6 seconds and it will run quarter mile in under 15 seconds.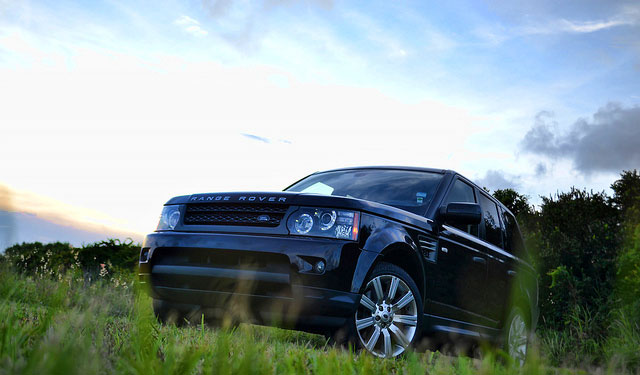 6. Range Rover Sport
This is one of the most popular cars among celebrities, especially in United Kingdom. Range Rover has always been known for its off road capabilities, but that might not be the reason so many celebrities buy them. Even though most of other celebrity range Rovers are mostly highly modified, hers looks pretty much stock, so you probably won't recognize it if you see it.
Range Rover has some impressive performance numbers when it comes to SUV's, but it got most recognition off road, where it proved itself many times. As mentioned above that's not the reason celebs buy them, it's probably the luxury and safety most SUV's offer for them and their families.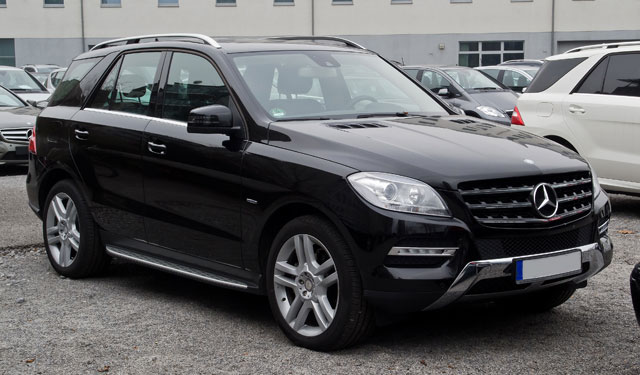 5. Mercedes Benz ML 450 Hybrid
Mercedes makes some of the best SUV's in the world, and as we all know it, it is a pretty popular brand among celebrities, as well as everyone else who's got some money in their pocket. This car also fulfills one of the most important criteria in the celebrity world and that is low pollution.
This car is hybrid which means that besides all the luxury and comfort big SUV like this offers, you get to pitch in when it comes to saving the planet. Miley has proven before that she is concerned with all the pollution, and she got herself a Prius, which she later replaced by the new SUV. When it's all said and done ML is actually greener car considering the production process of a Prius.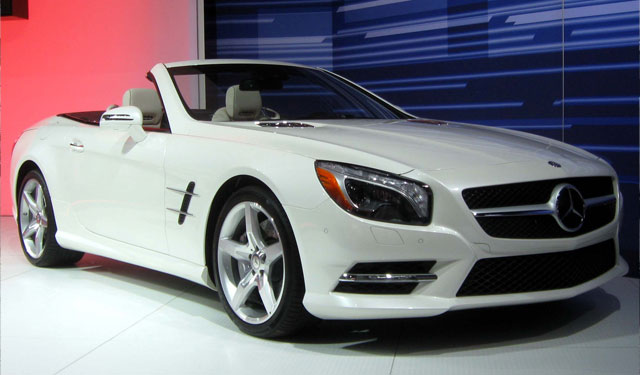 4. Mercedes SL500 convertible
Mercedes is recognized around the world for the luxury and engineering and SL500 might be one of the best examples. It is not fastest car from the SL series but it still offers some impressive performance. When we consider the fact that this is young woman we're talking about, it is the perfect connection.
It has style, comfort, performance and it is convertible, in other words it possesses everything woman could ask for, or for that matter, even men. Its 5.5 liter V8 develops little over 380 HP and it is able to push this car to 60 mph in 4.7 seconds, while its maximum speed is limited to 155 miles per hour. It is truly great car overall.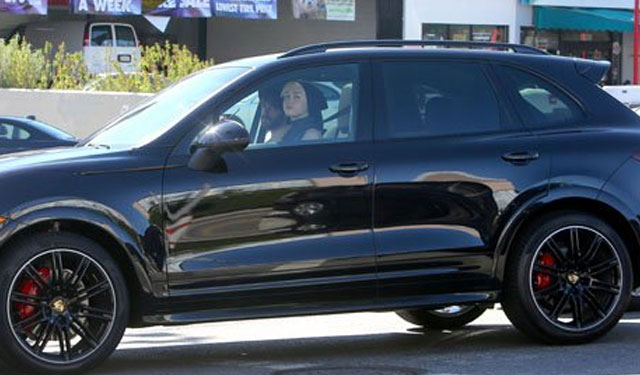 3. Porsche Cayenne
As you might have noticed by now Miley Cyrus has a taste for luxury SUV's. Just like two previous SUV's, Porsche Cayenne is top of the line and it offers both performance and off road capabilities. On top of that you get that stylish interior that only comes from Porsche as well as everything latest in car technology.
Miley also lightly modified her ride, giving it stylish black rims and tinted windows, which are mandatory for every celebrity. Compared to her other two SUV's this is probably the best one and it set her back 80 grand. If you see the black on black Porsche Cayenne riding around Los Angeles, it just might be Miley Cyrus.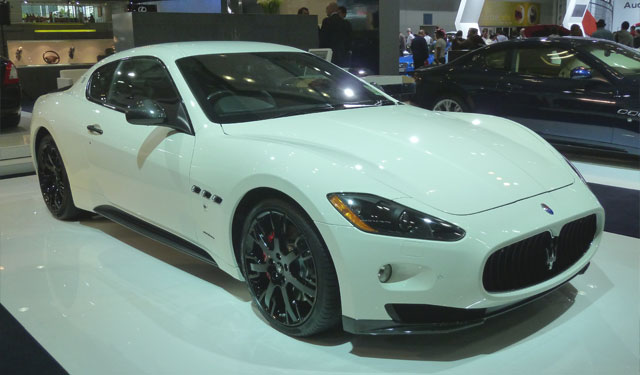 2. Maserati Quattroporte
One of the best cars Miley Cyrus has is 2014 Maserati Quattroporte and it is also one of the best looking. It is also one of her cars that got most of the media attention, since it was stolen when Miley's house was burglarized. Luckily for Miley, the car was recovered. Depending on the version and options, this car's price can exceed 140 000 dollars, however, she paid for her Maserati just over 100 grand.
It is true Italian masterpiece which has both style and performance of Italian cars with added x factor every car enthusiast looks for. Miley is one of those celebrities who doesn't want to be like everyone else when it comes to luxury sedans and that's probably one of the main reasons she decided to get a car like this.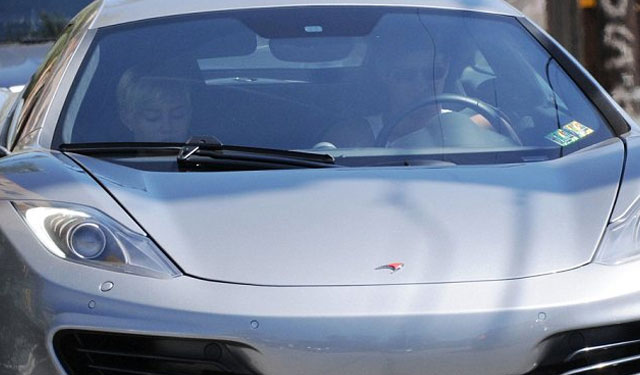 1. McLaren MP4 12C
McLaren MP4 12 C is a true super car and it has a super car price tag as well. This car set Miley back close to 130 000 dollars and it is the most expensive car in her collection.
If you are thinking, why girl like her would want a car would like this, well it is probably because of the thrill everyone seeks, and for that thrill you have to spend some serious money on a car like this, or on a car like Ferrari or Lamborghini.
When this car came out it basically possessed everything latest in technology and engineering and it is still a true engineering marvel. This car will reach 60 mph in impressive 3.3 seconds and it will reach speeds exceeding 200 miles per hour.